Review by
E.C.McMullen Jr.

SHOULD YOU?


TIP JAR




GOTHIKA

- 2003
USA Release: Nov. 21, 2003
Dark Castle / Warner Bros.
Rated: Australia: MA / Germany: 18 / U.K.: 15 / USA: R
Dark Castle Pictures have, so far, studiously avoided critical acclaim. Which is odd because their movies are, overall, above average. Even more amazing when you consider that most of them are remakes that are far better than the originals. Their endings don't always make sense, but they are definitely unexpected.
What's more, they have the unusual knack of not appealing to a broad horror fan base, yet attaining cult status with a large hard core audience. In other words, they do well enough in theaters and even better on DVD.
This is an act that studios have been trying for years to replicate. Dark Castle Pictures have discovered that formula and I think it goes something like this: Love 'em or hate 'em, they have a genuine love for Horror movies.
Which brings us to GOTHIKA.
In a woman's penitentiary, Chloe (Penelope Cruz: VANILLA SKY), a patient, is talking to Dr. Miranda Grey (Halle Berry: THE X-MEN [all], DIE ANOTHER DAY, SWORDFISH), who is trying to understand her and help her. The problem is, Chloe doesn't trust her doctor and for good reasons, though perhaps not the reasons that would seem immediately apparent.
We are treated to Dr. Grey's life and the life of her loving husband, Dr. Douglas Grey (Charles S. Dutton: ASTONISHED, CAT'S EYE, ALIEN3, MIMIC) who shares with his wife the responsiblities of their mental hospital.
Miranda feels she may have been working too hard, and has delved too deep into the psychosis of her patients, when she thinks she might be hallucinating, seeing people who aren't there. One of these hallucinations causes her to wind up in a car accident, which in turn, causes her to wind up in her own hospital (the nearest place of treatment). As the story progresses however, she finds that as she tries to rest and recover, her hallucinations are getting stronger. Is the hospital really haunted, or are her hallucinations the result of something ... medicinal?
Halle Berry puts on a good performance of a woman trying to claw her way out of madness to the real world. One of the doctors, Pete Graham (Robert Downey Jr.: THE GINGERBREAD MAN, IN DREAMS, KISS KISS BANG BANG, A SCANNER DARKLY), wants to help her, desperately so it seems, as he may be in love with her.
As Miranda sinks deeper into her possible psychosis, the chances of her being cured or at least getting someone to help her seem ever more remote. She doesn't know what to believe anymore or who to trust.
GOTHIKA is a wonderful little movie that twists itself into a knot halfway through and can't figure out where to go from there. At the halfway mark, things that should be revealed grow muddier and the explanations eventually given come out of left field with no reference. Losing all coherence, GOTHIKA winds up being a ridiculous chase film more in line with DIE HARD than the fascinating little brain teaser it started out to be.
The blame for this goes to several people. Director Mathieu Kassovitz (LES RIVIÈRES POURPRES). Kassovitz is a competent actor, but wowed everyone with his film THE CRIMSON RIVER. GOTHIKA was beset by problems during the shoot and subsequent audience review. So a second director, Thom Oliphant, known for directing TeeVee shows for the Country Music Television, came in to direct additional scenes. Now it's a Horror Thriller movie, right? Kassovitz, okay - honest mistake. But Oliphant? These are two directors with incredibly different styles. What the hell were the producers thinking?
If the script by Sebastian Gutierrez (JUDAS KISS) was that bad, why didn't they wait for / demand re-writes? So blame must also be shared by Producer Susan Levin (GHOST SHIP, HOUSE OF WAX, KISS KISS BANG BANG). Susan met Robert Downey on the set of this film and became Susan Downey, shortly after. Maybe love blinded her.
But what about Producer L. Levin? (I've no idea if he's a relation to Susan or even her ex-husband - but Hollywood has a lot of Levins). What distracted him?
What about Joel Silver (PREDATOR, PREDATOR 2, BORDELLO OF BLOOD, HOUSE ON HAUNTED HILL, THE MATRIX [all], SWORDFISH, GHOST SHIP, HOUSE OF WAX, KISS KISS BANG BANG, V FOR VENDETTA) and Robert Zemekis (BORDELLO OF BLOOD, HOUSE ON HAUNTED HILL, THE MATRIX [all], GHOST SHIP, HOUSE OF WAX, V FOR VENDETTA, MONSTER HOUSE), whose SFX-lovin' paw prints are all over this flick? A number of people dropped the ball.
GOTHIKA could have ended worse, but then again, it could have been so much better. Three Shriek Girls.

This review copyright 2003 E.C.McMullen Jr.
E.C. McMullen Jr. is a participant in the Amazon Services LLC Associates Program, an affiliate advertising program designed to provide a means for sites to earn advertising fees by advertising and linking to amazon.com.
BUY BOOKS FROM
E.C. McMullen Jr.
WILLOW BLUE


"'Willow Blue' will burrow under your skin and stay there long after you've put the book down."
- Jeffrey Reddick, Creator of
FINAL DESTINATION

PERPETUAL BULLET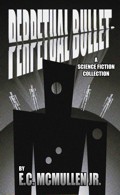 "'Some People' ... may be the standout story in the book."
- John Grant, Infinityplus

IN OTHER BOOKS
E.C. McMullen Jr.'s
short story
CEDO LOOKED LIKE PEOPLE
in the anthology
FEAR THE REAPER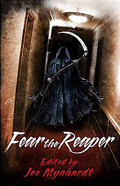 "This Ray Bradbury-esque is one of the most memorable and one of the more original stories I've read in a long time."
- Amazon Review
HORROR 201: The Silver Scream
PAPERBACK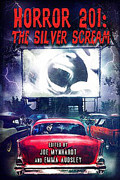 A tome of interviews with
RAY BRADBURY,
JOHN CARPENTER,
WES CRAVEN,
TOM HOLLAND,
E.C. McMULLEN Jr.,
ED NAHA,
GEORGE A. ROMERO, and many more.
Extensively quoted in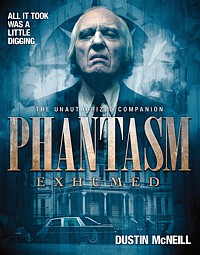 PHANTASM EXHUMED
The Unauthorized Companion

Robert S. Rhine's
SATAN'S 3-RING CIRCUS OF HELL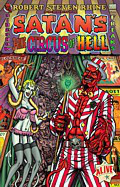 Forward by
GAHAN WILSON,
FEO AMANTE.
Featuring comics by
WILLIAM STOUT,
HILARY BARTA,
STEVE BISSETTE,
SPAIN RODRIGUEZ,
FRANK DIETZ,
JIM SMITH,
TONE RODRIGUEZ,
FRANK FORTE,
ERIC PIGORS,
ALEX PARDEE,
MIKE SOSNOWSKI,
OMAHA PEREZ,
DAVID HARTMAN,
D.W. FRYDENDALL,
SHANNON WHEELER,
VINCENT WALLER,
JACOB HAIR,
NENAD GUCUNJA,
STEVEN MANNION,
NORMAN CABRERA,
and more!
ALSO
IN CINEMA
E.C. McMullen Jr.
HEAD PRODUCTION DESIGNER on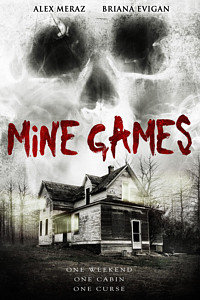 MINE GAMES
(Starring:
JOSEPH CROSS, ALEX MERAZ, BRIANA EVIGAN)