---
Link to us!



If you would like to use the graphic above, just save the icon image to your server and link it back to feoamante.com!
BITE CLUB
- 2007
by Hal Bodner
Alyson Books
PB
ISBN: 1 55583903 7
In his debut novel, BITE CLUB, Hal Bodner has skillfully woven high camp, sardonic humor and a thoroughly engaging story that rings true about normals, renfields and gay vampires set in present day West Hollywood.
His protagonist is Becky O'Brien, forensic specialist and coroner who is highly intelligent and somewhat quirky. After a series of nasty murders in Weho, she calls upon an old and trusted friend - Christopher Driscoll - from her med school days because he's written a book about Peter Kurten, the Düsseldorf Vampire. It seems (initially) to Becky that she is dealing with a serial murderer who is so steeped in the gothic world, the killer must be enacting a bizarre vampire fantasy.
What Becky doesn't realize is that Chris's expertise is based on real-life experience. Born in 1750, Driscoll is, himself one of the undead. Reluctantly, Chris and his lover, Troy (a renfield), agree to come out west and help Becky and her boss, Clive, hunt the killer.
From the outset Bodner engages the reader. His characters (major and ancillary) are well drawn. He's pushed past stereotypes and made them real. The dynamics among Chris and Becky or Chris and Troy are utterly compelling. There's a gold mine in characters like Becky's boss, Clive, or West Hollywood's city manager, Pamela Burman, as well as the assorted vampires and ghouls who round out his tale. His antagonist, a vampire named Rex Castillian, is both repellant and suave. Whether he's focusing on the gay bar scene, the coroner's autopsy room, Hollywood politics or Troy's latest foray into refurbishing his lover's coffin, Bodner doesn't stint on either the horror or the humor. As a former actor, entertainment attorney and personal assistant to a television star, Bodner knows the territory and the intriguing folkways - and folks - that comprise latter day West Hollywood.
The plot and pacing are spot on; there's never a dull moment and the high camp antics will keep you laughing - when you're not raising gooseflesh over the gruesome murders. Bodner keeps the heat turned up right till the very last page.
4 BookWyrms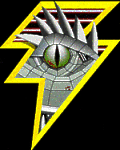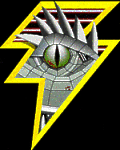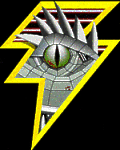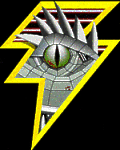 This review copyright 2007 E.C.McMullen Jr.


BOOK
Not to be confused with the popular and long running comic book series by
Howard Chaykin,

BITE CLUB
,
which is also about vampires in the big city - except in Miami.