---
Link to us!



If you would like to use the graphic above, just save the icon image to your server and link it back to feoamante.com!
BLACK CATHEDRAL
- 2008
by L. H. Maynard, M. P. N. Sims
Leisure Books
ISBN 0-84396199-6
Robert and Sian work for Dept. 18, a secret branch of the British government that investigates supernatural crimes. Gorgeous, smart Robert Carter has extremely talented psychic abilities. His partner, Sian Davies, is short, dumpy, unattractive, and frustrated by her mammoth crush on the oblivious Robert. I latched on to Sian immediately. Who hasn't had a secret crush on someone hopelessly out of their league?
While investigating a "horror-ble" house, something evil attacks them. The battle climaxes when beetles swarm out of the wall and into Sian's skin. Robert heroically rescues her, and they race out of the house. While Robert stays on the porch and talks to his slimy, brutish manager, Simon Crozier, Sian waits, alone in the car. Then the beetles reappear…
The next chapter introduces the key location - dreary, spooky Kulsay Island, located east of Scotland. The chapter starts with a search and rescue hunt for a group of six missing coworkers. As the rescue helicopter circles, searching for survivors, Eddie Farrant (one of the missing) remains hidden, fearing the 'copter is just another illusion created by the island. Alone, mind racing, he thinks about his 5 dead co-workers, and then the narrative jumps back to when the group first landed for their "company bonding" survival trip.
I never learned when, chronologically, the search and rescue scene fit into Dept. 18's investigation of the haunted house. Did Dept. 18 investigate the house when Eddie first landed on the island? Did it take place while Eddie was hiding? After he was hiding? I wish the authors had written "Three Days Earlier" or included dates so I could easily put the storyline in chronological order. I was sure I'd skimmed past some clarifying detail, so stopped and reread sections, but finally just let it go so I could find out what happened next.
I enjoyed reading about the coworkers on Kelsey Island, fighting amongst themselves, battling their insecurities, and, as things go horribly wrong, desperately trying to communicate with the outside world. I enjoyed the pile of conflicts.
Eventually the story shifts back to the Dept. 18; other members of the organization are introduced and become central to the plot, like Jane Talbot. Jane is a smart, strong woman who gets along well with everyone, aside from her prickly boss (and her husband). Except for Simon Crozier, she's the only normal person in Dept. 18, which puts her at a bit of a disadvantage.
Jane learns more about Kusey Island from "the research guy," Martin Impey. While getting Jane up to speed, Martin glances at his online source of information. 2 pages later, Jane wishes she had Martin's photographic memory. Why does a character with a photographic memory need to refresh it by referring to the material? A page later, Martin does the same thing again. What the - ?! Isn't the editor supposed to catch stuff like this?
Most books center around a single protagonist. It's who I emotionally invest in. In this book, there are so many characters, it's hard to figure out who to root for. The good news is that as each character is introduced he or she is fully fleshed out with internal weaknesses and some back-story before getting killed in horrifying creative ways. So few writers care this much about their characters. The downside is that while fun to read, spending large chunks of time with characters who get killed makes it impossible to emotionally invest in anyone. I didn't care when another character got picked off.
So I wound up rooting for "the bad guy," though I never really figured out what the antagonist was. It's a powerful, smart, and utterly malignant force, so I nicknamed it The Evil Entity (T.E.E.). In the first part of the book, there's a vague, confusing description of how it originated. At the end of the book, one of the characters gives a more detailed, multi-page history of T.E.E. that left me only slightly less confused. Happily, my fuzzy understanding of what it is didn't hamper my thorough enjoyment of its wonderfully wicked attacks.
Though occasionally confused, overall, I enjoyed the story. Aside from some creative, and deadly, run-ins with T.E.E., most conflicts come from nasty people or a character's own internal weaknesses. I prefer reading about supernatural things, so I should have been bored with "non-supernatural, people stuff" - but I wasn't.
3 Bookwyrms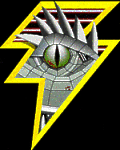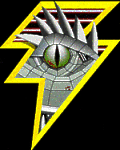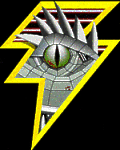 This review copyright 2009 E.C.McMullen Jr.