Review by
E.C.McMullen Jr.

SHOULD YOU?


TIP JAR




COFFIN COUNTY

- 2008
by Gary A. Braunbeck
Leisure Fiction
PB -223pp - $12.95
ISBN: 0345471385
Before I start this review, I have to tell you of my experience with music. And I have to do that because Gary A. Braunbeck, the author of COFFIN COUNTY, alludes more than a few times to music, its effect, and quite a few other things that I'd rather you find out for yourself when you read this novel. But first I have to get you interested in reading this novel so...
For a time I lived in Tucson Arizona, and during my stay there, a very small, hole in the wall kind of place called Terry and Zeke's was the local, and most famous blues bar in the town. Any Blues musician who wanted the money could play for the high paying gigs in the foothill resorts. They could play at the local convention center or concert hall. Terry and Zeke's couldn't afford to pay hardly anything you see, because they could only fit so many people in the place. And the place was a dive. The swanky foothills folks might come slumming around, but they weren't about to pay the big bucks for Blues musicians, not when they could simply rent them out to the various resort hotels and listen to the blues and sip their Cointreau.

So one night, everybody knew Buddy Guy was in town, downtown, and playing at the concert hall. Most folks don't know about Buddy Guy. If they pick up a blues anthology they will naturally see names like John Lee Hooker, Eric Clapton, Stevie Ray Vaughn, Muddy Waters, the three kings of B.B. King, Freddy King, and Albert King. And nothing against these musicians living and dead but, they are considered the safe, homogenized bet. Those names can sell a blues album to people who don't know two-cents about blues but heard the music of those individuals waffling through a snarky college coffee shop.
People who truly love the blues start with musicians like Koko Taylor (The earth shaker!), Big Mama Thornton (the original Hound Dog - before Elvis), and relative newbies like Buddy Guy.

So one night at Terry and Zeke's, I was hanging out with a bunch of my fellow hard-core blues amigos, at the once a night open mike. Buddy Guy was playing the concert hall, and the tickets were priced to the moon and his show was rightously sold out - good for him. We at the Terry and Zeke's didn't get our tickets in time so we licked our wounds and were doing open mike, singing Buddy Guy songs.

Around 11:00pm in that tiny little place, there may have been a dozen of us left, a huge "Whoop!" went up from the bar. The musicians on the stage had the advantage of geography to see what the fuss was all about. Buddy Guy came came walking in.

Tall, smiling, entirely among his people and drenching us with his well-known charisma, he shook a few hands, accepted his praises, then came to the stage. He politely asked us if he could butt in. He knew what the answer would be of course, but it was cool that he asked all the same. He did a little bit of tuning, and then gave us a show for just one song. Buddy Guy was there and told us why he couldn't quit the blues. Then he asked the musicians if he could sit in with them during the open mike for a while.

Imagine yourself a fan of - whoever you please. Then imagine that you not only get to meet that person, but for one sliver of time, that person is going to work with you. Because when you play the blues you work the blues out of your heart, your sweat, and wherever the blues is collecting in your soul. It's detoxifying; purifying.

So until closing time, all 12 of us got up on that stage. We sang if we were singers, strummed if we were guitarists, hummed on the harmonica. Whatever it was we did, we did it that night. And for the rest of our lives, we'd all be able to honestly say, "I played the blues onstage with Buddy Guy!"

Gary A. Braunbeck starts his novel off in a musical way. Therre are only six words in the first chapter. Only two paragraphs in the second one. It's like a blues musician tuning up their guitar. In chapters three through five, we meet the Reverend, but really the story feels, at least to a musician, like someone tuning up their instrument. They are about to play something huge, but for right now, they are still tuning.

Some musicians prolong the tuning. They are not only testing their instruments, but the fingers that are about to play it and the audience about to hear it. Not just prepping to get a feel for the audience, but preparing the audience's feelings as well.
By this point you're probably asking, "Damn, Feo. I've read your reviews before, so when the hell are you going to tell us about the book?"
The thing is, I have. But Gary's novel, like the blues, cannot be explained or told. You can read all that you want about the blues but until you actually pay attention and listen to the blues, you'll never understand it. It will never touch your heart.
And yes, I rarely write reviews like this because I rarely come across works like this. So there!
COFFIN COUNTY is so much the same and so entirely different from any Horror novel you've ever read. It's woven in a way that all Horror novels are, yet Braunbeck created a pattern unlike any you've ever known. If I tell you only a little it won't whet your apetite. Instead, you'll try to determine if my review, my explanation of COFFIN COUNTY fits the kind of stories you like to read. It's what we do: we look for patterns. And not having read it, you might turn away from it.
COFFIN COUNTY is the blues, and you need to sit in with Gary on this one.
Four Bookwyrms.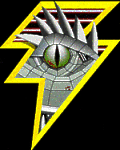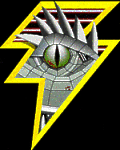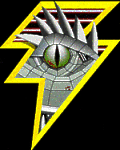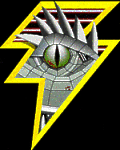 This review copyright 2008 E.C.McMullen Jr.


FROM


E.C. McMullen Jr.




WILLOW BLUE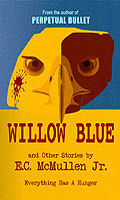 PERPETUAL BULLET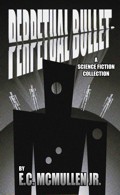 "'Some People' ... may be the standout story in the book."
- John Grant, Infinityplus

ALSO
E.C. McMullen Jr.'s
short story
CEDO LOOKED LIKE PEOPLE
in the anthology


FEAR THE REAPER