CTHULHU UNBOUND
- 2009
Edited by Thomas Brannan and John Sunseri
Permuted Press
ISBN: 1 93486113 8
To fans of H.P. Lovecraft, his universe is very familiar. It would seem that his worlds are too idiosyncratic to possibly give room to another voice. Wouldn't merging other voices to HPL's Cthulhu mythos be the literary equivalent to Jessie James meets Dracula? I am thrilled to report that is not the case at all. Editors Thomas Brannan and John Sunseri have put together the absolutely excellent collection of genre-blending tales entitled CTHULHU UNBOUND.
There are many standout tales. Linda L. Donahue's "Noir-Lathotep" places Nyarlathotep in a Raymon Chandler-like reality where he must solve his own murder. Kim Paffenroth's "The Covenant" imagines a lost chapter of Herman Melville's Moby Dick where Ahab has access to a Necronomicon with surprisingly effective results.
If you ever wondered if the Cthulhu mythos has their version of rednecks (with a multiple beer cans clutched in it's tentacles) just like every other universe than you will enjoy Lisa L. Hilton's "Bubba Cthulhu's Last Stand".
In "The Shadow over Las Vegas" John Claude Smith envisions Lovecraft's mythos through the eyes of Hunter S. Thompson.
Other standouts for me were Kevin Lauderdale's hilarious "James and the Dark Grimoire" and Trent Roman's action-packed "The Invasion out of Time", but there is not a bad seed in the entire collection. I mean it.
The only negative thing I could say about the collection is if you are a Lovecraft newbie then you might not appreciate Cthulhu Unbound. If you don't know who the hell the Mad Arab Abdul Alhazred is than you might want to go buy a H.P. Lovecraft collection instead. Once you are done, make sure you add this fantastic book to your collection as well.
Three Bookwyrms.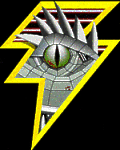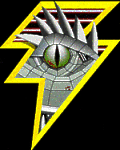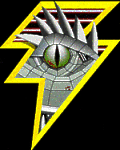 This review copyright 2009 E.C.McMullen Jr.