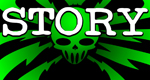 Support This Site

When You Buy My Books
E.C. McMullen Jr.
PERPETUAL
BULLET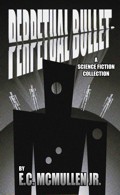 "'Some People' ... may be the standout story in the book."
-

John Grant

, Infinityplus

E.C. McMullen Jr.
WILLOW BLUE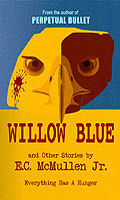 "'Willow Blue' will burrow under your skin and stay there long after you've put the book down."
- Jeffrey Reddick, Creator of
FINAL DESTINATION

IN OTHER BOOKS
E.C. McMullen Jr.'s
short story
CEDO LOOKED LIKE PEOPLE
in the anthology
FEAR THE REAPER

"This Ray Bradbury-esque is one of the most memorable and one of the more original stories I've read in a long time."
- Amazon Review

HORROR 201:
The Silver Scream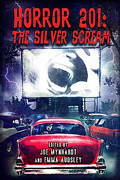 Filmmaker's Guidebook
featuring
RAY BRADBURY,
JOHN CARPENTER,
WES CRAVEN,
TOM HOLLAND,
E.C. McMULLEN Jr.,
GEORGE A. ROMERO,
and many more.
Review by
Judi Rohrig

CAPTAINS OUTRAGEOUS

- 2001
By Joe Lansdale
Published by Mysterious Press
September 20, 2001
Hardback $23.95
336 pages
ISBN 978-0892967285
CAPTAINS OUTRAGEOUS is the sixth and latest Hap and Leonard "adventure" from Joe R. Lansdale. It's plain downright honesty that prevents any publisher from touting this as a "mystery" even though readers familiar with the lifestyles of those East Texas boys Hap Collins and Leonard Pine know wherever that pair wind up they're bound to stumble over somebody's dead body (or two).
It sometimes occurs on their home turf during some innocent trip to fetch a fresh supply of vanilla cookies and Dr Peppers. Or maybe it happens while Leonard's on his way to burn down the neighborhood crack house. Most of the time, "adventures" for these boys begins with Hap's bleeding heart and his deep case of the "let-me-help-'em"s.
So, readers find Hap doing his job, playing Mr. Security at Deerstone's Chicken Processing Plant where he and Leonard both work, mulling his relationship with his girlfriend Brett (which pretty much has fizzled), when he hears a woman scream. Well, this is Hap Collins, so we know he can handle himself in the martial arts area only this time the young woman he saves just happens to be the daughter of his boss.
For once, Hap gets a decent reward which he and Leonard use to take a cruise. Ayup, it's out of the frying pan and into the fire as the pair get left at a foreign port. It's here where the true adventure begins with Leonard getting stabbed and Hap falling for a woman named Beatrice.
Granted the gold standard by which I judge any Hap & Leonard adventure is BAD CHILI, the fourth book in the series. To me, BAD CHILI has everything: raw humor; tight writing; jam-packed suspense, mystery; soppy romance; and Jim Bob Luke. CAPTAINS OUTRAGEOUS winds up telling a mighty fine story (even if a major character who I loved very much gets killed) and Jim Bob does make a showing, but in the end, I was a little disappointed with a rather slow start. I don't know any writer who can disappoint as well as Lansdale though. His inner dilemma at whether to rescue the hat of a woman on the ship is pure Lansdale and has become a new catch-phrase in our house when decisions of our own loom:
From Chapter Nine:
I could have leaped in the water to save (the hat) so I could be her knight in shining armor and maybe get laid.
I balanced the idea.
Big Waves.
Pussy.
Big Waves.
Pussy.
Naw.
Waves too big Pussy uncertain. She might just thank me.
It's a wild ride even if it took a few pulls on the Evinrude to get started. Three Bookwyrms.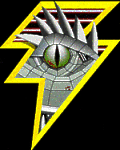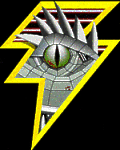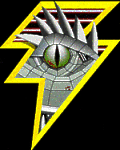 This review copyright 2002 E.C.McMullen Jr.