COLD COMFORT
By Nancy Kilpatrick
Dark Tales Publications
183 pages
TPB $17.99
ISBN: 1-930997-09-4

Cover art by Alan M. Clark
I'm a sucker for collections and anthologies. This is not a convenience issue, as in it is convenient for me to gobble up short stories like junk food, but rather the exposure that one gets when confronted by a wide range of writers in a short time - in the case of anthologies - And in knowing that I won't read a single story for hours or days only to discover that it is crap - as in the case of novels. More often than not, it is a writer's short stories that draw me into buying their novels. We build up a trust with thier short tales, and I'm all the more willing to shell out both the money and my time to read their long works.
The mixed bag of collections, however, is that anything less than a supreme writer will reveal his or herself to have a limited imagination. You see the same patterns of writing. An exhilarating style with the first story, becomes the rote template by the third or fourth - and you still have many more left to go.
For the collection COLD COMFORT, Nancy Kilpatrick's overall theme is rape.
Okay, so she's not supreme. But she could be great or even good. Good ain't bad. In fact its better than bad its . . . well, its good.
Nearly all the stories in COLD COMFORT revolve around the protagonist being forcibly, humiliated or overpowered, often in a sexual sense, by other forces or people: Or forcing other people to his or her sexual will against their own.
Stories like Woodworker, Alien Love, Heartbeat, Megan's Spirit, Brina, Creature Comforts, Horrorscope, Generation Why, Rural Legend, Inspiriter, Vermiculture, Projections, and Metal Fatigue. 13 of the 28 stories have this theme.
This is not to say these stories aren't good, in fact, many of them are excellent. My favorites among them being Brina, with its Celtic mythical overtones, Rural Legend, Vermiculture; with its thick white "worm" which wants praise; and Projections, which justifies paranoia.
While rape is the predominant Horror in Nancy's writing, she explores it rather than obsesses over it. Other horrors are there to be found in COLD COMFORT. Shining among the 28 are Base Of A Triangle, The Children Of Gael (co-written with Benoit Bisson), . . . And Thou!, and White Light.
In nearly all of her stories, Nancy displays an unrestricted imagination. There is no course she won't pursue once actions are established, and surprises and twists that retain the reality of the tale are abundant.
COLD COMFORT is a treasure chest of story telling. That said, there are some baubles among the gems. Nancy's stories occasionally take on a preachy liberal "Political Correctness" in tales like Animal Rites, and Generation Why.
Yet it is a tribute to Nancy's unflinching honesty as a writer that she wears the preachy conservative "Politically Correct" skin in the story, An Eye For An Eye. As I said earlier, there is no course, no direction that Nancy won't pursue.
The best thing about this collection is that there are far more winners than clunkers, and as with all collections, each new reader finds their own favorites. My favorites won't be yours, but Nancy Kilpatrick has mastered her craft with such imagination that we all will make wonderful discoveries here.
4 BookWyrms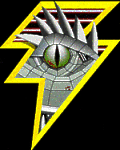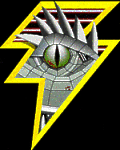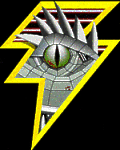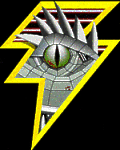 This review copyright 2001 E.C.McMullen Jr.