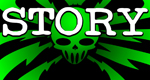 You Support This Site
When You Buy My Books
E.C. McMullen Jr.
PERPETUAL
BULLET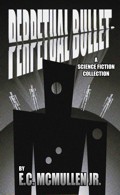 "'Some People' ... may be the standout story in the book."
-

John Grant

, Infinityplus

E.C. McMullen Jr.
WILLOW BLUE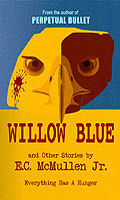 "'Willow Blue' will burrow under your skin and stay there long after you've put the book down."
- Jeffrey Reddick, Creator of
FINAL DESTINATION

IN OTHER BOOKS
E.C. McMullen Jr.'s
short story
CEDO LOOKED LIKE PEOPLE
in the anthology
FEAR THE REAPER

"This Ray Bradbury-esque is one of the most memorable and one of the more original stories I've read in a long time."
- Steve Isaak,
Goodreads

HORROR 201:
The Silver Scream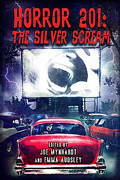 Filmmaker's Guidebook
featuring
RAY BRADBURY,
JOHN CARPENTER,
WES CRAVEN,
TOM HOLLAND,
E.C. McMULLEN Jr.,
GEORGE A. ROMERO,
and many more.

And In
CINEMA


E.C. McMullen Jr.


Head Production Designer

MINE GAMES


(Starring:
JOSEPH CROSS, BRIANA EVIGAN,
ALEX MERAZ)

Production Designer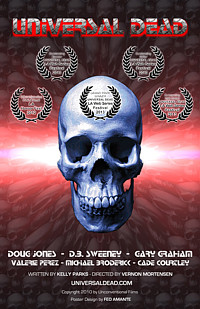 UNIVERSAL DEAD
(DOUG JONES,
D.B. SWEENEY,
GARY GRAHAM)

Art Director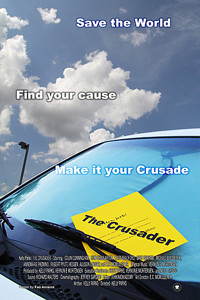 THE CRUSADER
(COLIN CUNNINGHAM,
GARY GRAHAM)
SPOILERS AHEAD
!!!SCIENCE MOMENT!!!
BEWARE THE SCIENCE FROM THESE TITLES OF THE
The science moment isn't about proving that the fantastic in a Science Fiction movie is real, only that the creators took steps to make it plausible.
The monoliths in 2001: A SPACE ODYSSEY aren't real, they didn't contribute to humanity's evolution, and writer and real life scientist, Arthur C. Clarke, never believed otherwise. He posited the fantastic in as plausible a method as possible.
Another science fiction author who was also a scientist, Isaac Asimov, allowed the engine of his novel or stories to have one impossible thing. Only one seemingly impossible thing per story could be allowed except where another seemingly impossible thing was a technological outgrowth of the first. For example, if the impossible Faster Than Light travel exists, it exists because of this other seemingly impossible thing (conceptually speaking, a spice that can eventually affect the human mind - at great cost - to warp space by thought). Both, however, are based on future science knowledge/discoveries we've yet to have, and not because someone waved a magic wand around in the air and recited an ancient spell after having sex at night, during menstration, to please an entity.
If this fantastic, unpredicted thing happened, even if it appeared to break our Laws of Physics, how would we rationally go about solving its mystery? Asimov and Clarke refused to lazily surrender to supernatural and magic as the cause.
"Any sufficiently advanced technology is indistinguishable from magic."
- Arthur C. Clarke, Profiles of the Future: An Inquiry into the Limits of the Possible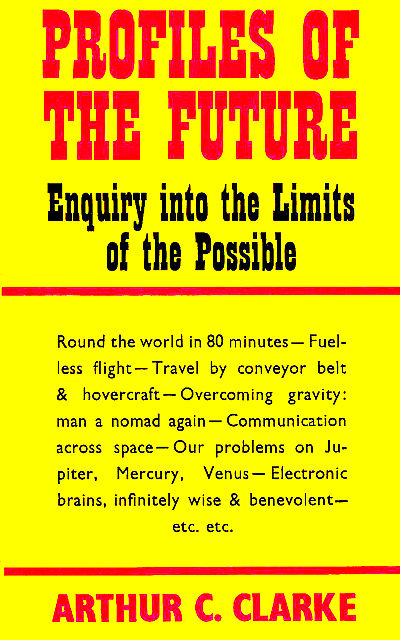 Bill Kaysing
is a lying, slanderous kook.
Read as this site punches holes in all of Kaysing's ignorant claims:
BadAstronomy
Bill Kaysing tried to sue Jim Lovell, two time Apollo astronaut: Commander of Apollo 13, for calling Kaysing a kook and his theories "Wacky".
Which meant Bill, as the litigant, put himself into the position of providing evidence that he wasn't a "kook" and his theories were not "Wacky", by definition.
Bill Lost. The judge threw his case out.
SUMMARY: It was Kaysing's own lawsuit. Kaysing was unable to demonstrate in a court of law - beyond a reasonable doubt - that he wasn't a kook and that his theories weren't wacky!