GHOST WALK
- 2008
by Brian Keene
Publisher: Leisure Books
PB $6.99
ISBN: 0-84395645-3
In the small, urban community of LeHorn's Hollow, Ken Ripple prepares a lavish Ghost Walk in memory of his wife, Deena, who died of cancer 2 years ago. Friendly, kind, hard working, and still grieving, Ken is completely unaware there's a real monster close by, planning to launch it's attack on the Ghost Walk's opening night - Halloween.
Maria is a journalist reporting on the Ghost Walk. She yearns to be a regular reporter for the New York Times, instead of snagging whatever freelance offers come her way. Her parents are waiting for her to fail and come to her senses. She wants to prove she can reach her dream. When Maria learns there might be a deeper, darker story lurking in LeHorn's Hollow, she noses around, and winds up helping Levi.
Although Levi repeatedly protests "I'm no longer Amish," (and uses a cellular phone), he still drives a horse and buggy, has a beard, and wears odd clothes. He regularly talks to God, but also uses magic as the need arises. He knows what to do and quietly goes about doing it with a charming quirkiness. He's by far my favorite character. Because of his background and various skills, I never quite knew what he'd do next.
I mentioned a monster.
I lied.
It's really an alien from another dimension.
It looks like black smoke. As it escapes from another dimension, bit by bit, it grows more powerful. When it takes over a body, it consumes the life inside, then uses the shell as a puppet. Body by body, day by day, it grows stronger. On Halloween, it plans to over-flow the world, and consume all the energy of Earth, leaving nothing but a black shell.
The story is about different characters, all connected, literally, to common ground. LeHorn's Hollow is where the evil black smoke emerges as it slowly possesses people, waiting for Halloween, when it can take over the world. LeHorn's Hollow is also where Ken Ripple, oblivious to the danger, heads up his team to create a money raising Ghost Walk.
But Levi, using magic, quickly figures out what's going on and that he has only a few days to figure out how to stop the evil entity escaping from LeHorn's Hollow. Maria goes to LeHorn's Hollow to report on the Ghost Walk, and hopefully write a book about a number of strange events that took place in the area. Levi eventually convinces Maria that there actually is something powerful and evil in LeHorn's Hollow and enlists her help to fight the evil entity.
Do I feel the need to read it again? No.
GHOST WALK lacked the continual "can't stand to put it down" tension, complexity and surprises I love in my favorite books. Levi knows powerful magic, all the evil does is possess people and plan to eat Earth on Halloween.
I didn't really fall in love with any of the characters, though they were interesting, likeable, and had a wonderful combination of weaknesses and strengths. I think it was because there were so many main characters, it was hard to form a strong emotional bond with any of them.
I enjoyed Levi the most, because he so quirky - he drives a horse and buggy, uses a cell phone, continually talks to God, and uses magic. This made him delightfully unpredictable. But he was only in (at most) half the book, and didn't show up until nearly a quarter of the way into it.
Am I glad I read the book? Absolutely.
It had an interesting plot, and unfolded at a good pace. I liked the characters, and they each had flaws and strengths, as well as "baggage". It was well written - the words flowed. I think you'll enjoy it.
3 Bookwyrms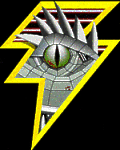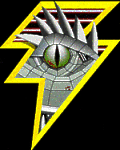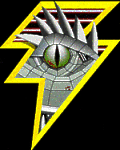 This review copyright 2009 E.C.McMullen Jr.