FEED BACK?
Write Us:
Feo Amante
Be sure to write:
Feo Reader
in the subject line else you may be bounced like JunkeMail
GHOSTS & GRISLY THINGS
By Ramsey Campbell
Tor Books 300 pp. HC
ISBN 0-312-86758-1
This latest collection of Campbell's short fiction, originally published by England's Pumpkin Books, is now available as a very attractive American hardcover. Barry Appell's eerie cover art makes this the most handsome volume Tor has produced for Campbell.
More important than the exterior is the fiction inside. Here we have a mixed bag. What distinguishes Campbell's fiction is his inimitable style. No one is better at creating a seemingly normal scenario fraught with menace, nor could anyone else's fiction ever be mistaken for Campbell's. He's a true original and clearly one of our most important writers. In this collection, however, the atmosphere often takes precedence over story values. Too many of the tales left me scratching my head, thinking, "What was that all about?" A second reading of the entire volume led to no further revelations. I freely admit that Campbell sometimes writes over my head, so the failing might be mine more than his. Which is not to suggest there aren't some superb stories here.
The opener, "The Same in Any Language," has a nearly perfect ending line that makes me shudder every time I think of it. The pseudo-scientific narration of "A Street was Chosen" chills with its stoic descriptions of emotional turmoil. I've rarely seen a more competent use of first person narration than in "The Dead Must Die," about a fanatically religious, self-appointed vampire hunter. The final two stories, "See How They Run" and "Ra*e"-the later original to this volume-are among the finest explorations of what creates serial killers I've ever encountered. As a bonus, they have very different takes on the subject.
Though I can't say this is Campbell's best collection - that honor belongs to the Arkham House retrospective Alone with the Horrors - I can say that any serious fan of literate horror won't want to be without it.
Three BookWyrms.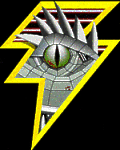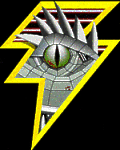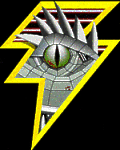 This review copyright 2000 E.C.McMullen Jr.
BOOKS BY
RAMSEY CAMPBELL
MOVIE