GOD IS A BULLET
- 2002
By Boston Teran
Ballentine Books
PB
ISBN 0-345-43988-0
Here's what my review boils down to: Buy this fucking book and read it.
You can stop right there if you want.
This is an amazing, fast-paced horror tale disguised as a thriller; and one of the most astonishing, assured debut novels I have ever read.
Case Hardin is a junkie, a hooker, a burned-out young woman who has seen it all, and then some, before the age of thirty. Bob Hightower is a desk jockey cop in a piss-ant desert town, the kind of middle-aged guy who has always played it safe and still believes in God and a rational universe: Until his ex-wife and her new husband are slaughtered by a cult, and his daughter vanishes into the wilds of Death Valley, California.
Case reads a newspaper account, and is so disturbed by it (and the memories of her own captivity by this cult) that she contacts Hightower and offers to help him track down his child: while there is still time.
But everyone in this story has a secret, and everyone (at one time or another) has been a victim. Even Cirus, the cult leader, who is one of the creepiest bad guys I have run across since Hannibal Lecter. The wilds of Death Valley are so well described (as are the methamphetamine-addicted denizens) that the sand is almost a supporting character.
This is a spiritual book in its own way. It is also a great, blisteringly fast read; 370 pages of reckless anger and wild vision.
I give GOD IS A BULLET five well-deserved bookwyrms.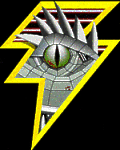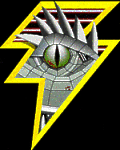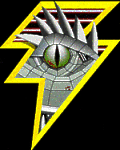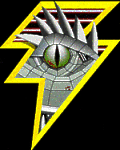 This review copyright 2002 E.C.McMullen Jr.