Review by
E.C.McMullen Jr.

THE LAST MOTEL

- 2006
by Brett McBean
Biting Dog Press
TPB
ISBN: 0-9729485-3-8
Why do good things happen to bad people and bad things happen to good people?
And what happens when bad people happen to each other?
Horror writer, Brett McBean has wrote such a story, and believe me when I say, this one is a skin crawler.
The truth about good people? They often think they've done something bad. They did something bad to deserve what they are getting. Hell, everyone has secrets if they've lived any kind of life at all. Which makes it all the odder that people who go out of their way to do bad things, even enjoy doing bad things, rationalize their actions against good people. As if good people should be punished for their faults, while the bad person deserves to be the adjudicator. It doesn't make sense, but most truly bad people are stupid or crazy or both. As for the bad people? Good things are usually happening to them when they are happening to good people. Get my drift?
Then there are the people in Brett McBean's THE LAST MOTEL, who converge in the backwoods of Australia at an out of the way, nondescript, tiny motel. Madge, the owner, has seen it all and then some. The problem with experience is the preconceptions that come with it. You rely on your experience with people instead of dealing with who you are really seeing. In THE LAST MOTEL, Brett McBean, sets up a tale where everyone's actions are dictated, and will be dictated, not by what they are seeing, but what they think they are seeing.
Madge's first guests for the evening, Al and Eddy, found a nice car with an unlocked door. They thought they were just stealing a car and going on a joyride.
Morrie and Judy fell into their own personal hell when, confronted with strangers, they didn't see two lost people trying to find a house, they saw intruders.
As for Wayne, well, lets just say that Wayne is the kind of person who depends on people looking at him and thinking they are seeing something else. Wayne knows how people are and what they see. He depends on hiding in plain sight.
Three different hotel rooms, and each one with their secrets.
Four different sets of people who have done bad things, are about to converge with someone who is truly bad: the essence of evil.
Brett McBean eschews a linear plot line for a novel of characterization. THE LAST MOTEL, nearly a story collection in chapter form, a la Bradbury, has each motel room pursuing its own self contained dynamic, independent of the others until the very force of the various characters and their conflicts cause them to touch, then collide into each other. This is a tale of coincidence.
In the age of TeeVee, Brett McBean writes in a very visual style and he admits to it. As unlikely as you can imagine for a first novel, his writing is poised and confident. And by poised I mean as a Tiger would poise, coiled in hiding, just before it leapt onto you in surprise. This novel has its surprises and McBean knows how to spell out the inevitable and stun you with their logical conclusions. Like the tales of the characters, McBean appears, by design, to lead the reader's expectations as well, surprising you with where he leads and how far he will take you. Incredibly this is his first novel! I've never seen such confident writing from a newbie before!
Brett builds the tension, revealing tiny aspects of each person and then letting those tiny peeks grow into ugly, broader pictures. As the motel patrons meet, their stories clash and the building tension explodes into a sure moving Horror fest that was knocking me out with every page.
To be sure, there are some flaws. The first one, involves a hidden police revolver and how it was found. If this flaw had stayed in its chapter, it could be dismissed. But the gun figures extensively in the story, underlining the mistake. The second flaw involves the character, Wayne, who is trying to be secret, vividly aware of his long time modus of hiding in plain sight, yet inexplicably signs his real name on the hotel register.
Finally, this novel reads like a tribute to McBean's master, which he slavishly admits in the afterword, is Richard Laymon. I'm a Laymon fan myself, this site is dedicated to him. But my personal expectation was to see McBean try to outdo Laymon: a daring act of respect that artists from musicians to comics to filmmakers try and achieve. Brett, while writing a masterful story, didn't try to set his sights that high. I'll refrain from calling that a flaw, since this tale IS his first published novel.
But those were the only flaws and didn't kill the story for me. Instead, by the halfway mark, I was thoroughly engrossed even while some of the characters were involved in the most repugnant actions. Compelling, repulsive, and powerful, Brett McBean's THE LAST MOTEL is a Horror Thriller treasure and a stunning debut.
Four Bookwyrms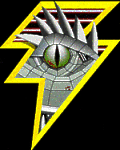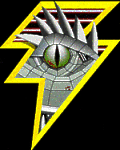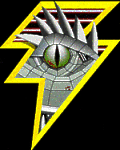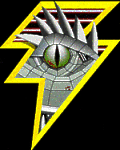 This review copyright 2006 E.C.McMullen Jr.