Review by
Diane Matson

THE REACH

- 2008
by Nate Kenyon
Publisher: Leisure Books
PB $7.99
ISBN: 0-84396021-3
A year after Dr. Shelley delivers baby Sarah (under unusual, spooky circumstances), she becomes Sarah's legal guardian, and switches careers. Ten years later, Professor Shelly, now a psychiatrist and teacher, invites her brightest pupil, Jess Chambers, to visit Sarah. For all but her first year, ten year old Sarah has been kept within Dr. Jeffrey Wesserman's hospital.

Jess's younger brother suffered from severe autism until his tragic death. Jess, still trying to recover from the loss, is getting her degree in child psychology, specializing in severe child developmental disorders. She's smart, tough, and up for the challenge.

Jess is puzzled. Why is Sarah is kept so heavily sedated, wrapped in a straight-jacket, stuck in a padded cell, and not to be touched? She's usually unresponsive (at least at first…). Why isn't she given more information about Sarah or her background?
More unsettling are the strange, paranormal things that seem to happen every time Jess visits Sarah. But Jess lives in the "real world" where everything has a logical explanation. Right?
Oh so very wrong.
Nate sucked me into his story and connected me to his characters. And the extensive research! Psychiatry, physiology, plus he extrapolated the science behind how the brain could, conceivably, make objects move, as well as the physics involved when objects are brutally flung around.

The first part of his book dabs hints throughout that the story is deeper and wider than just a psychologist helping a girl with paranormal abilities. In Part Two, the small world the two of them live in rapidly expands outward. Additional characters manipulate them. Sarah "wakes up," from her unresponsive state, and we get to see what she can really do. I really enjoyed the characters. Sarah, although dangerous and powerful, is still an abused little girl. Jess is smart, kind, and forced to change her philosophies as well as how she views the most influential people in her life.
Professor Shelly is wonderfully complex (I can't really go into more, so you'll have to read the book to see why I admire Nate for creating her.) Jeffrey Wesserman, under the guise of helping others, is really slimy and manipulative. The characters introduced in Part Two also have fascinating interests and quirks.

Although the plot was interesting, I wasn't in a rush to hurry back and find out what amazing thing would happen next. I think because the first part of the book showed, bit by bit, that the little girl was not a typical mental case. Maybe a bit too slowly. The main character spent time puzzling over the inconsistencies, and what to do next. It was obvious to me from the start that Sarah had paranormal abilities, but it took Jess about half the book to figure that out.

A few times, there was too much scientific information about psychiatry. It was a little more than I needed to know. But it was written and shared in a conversation with professionals, who would indeed talk that extensively when diagnosing a patient. So it fit the characters (Bravo!), but slowed me down and got a little boring (Whoops!).

The book had more conversations than unpredictable action. So I enjoyed each character's journey, and the story, but there wasn't enough mystery and suspense forcing me to hustle back and find out what happens next. However, even when characters were thinking things over, trying to decide what to do next, I was still interested. Enjoyed reading it, but not enough that I couldn't wait to find out what the character would decide. But when action happened, I read very quickly to find out how it would resolve.
Oddly, I usually learned how Sarah thought and felt during her conversations with other people. She was the most endearing character, because she's only a little girl (granted, a little girl who can kill you), but introduced and for much of the book remains a subject of analysis. And though I was drawn to her because of her innocence and desire to be a good girl, everyone in the book has to be careful around her, which puts up a bit of an emotional wall. Although an interesting manipulation of the writer, this affected how close I could get to her, as a reader.

The main characters analyze themselves and each other. As a reader, I want to be sucked in emotionally and go crazy trying to figure out what is going on and how the characters I love will survive.
All these are nit-picky details (and they are so subtle, it took me a while to figure them out). But I'm glad I read it. I enjoyed the book! I think you will too. It was well written, interesting, unfolded at a good pace (for the most part), and contained complex characters.
3 Bookwyrms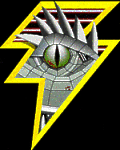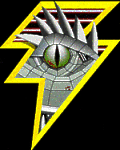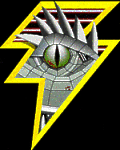 This review copyright 2009 E.C.McMullen Jr.
LOVE THIS SITE?
Support it when you buy my books

E.C. McMullen Jr.
WILLOW BLUE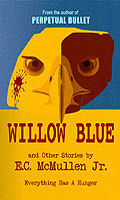 "'Willow Blue' will burrow under your skin and stay there long after you've put the book down."
- Jeffrey Reddick, Creator of
FINAL DESTINATION

E.C. McMullen Jr.
PERPETUAL
BULLET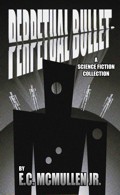 "'Some People' ... may be the standout story in the book."
-

John Grant

, Infinityplus

IN OTHER BOOKS
E.C. McMullen Jr.'s
short story
CEDO LOOKED LIKE PEOPLE
in the anthology
FEAR THE REAPER


"This Ray Bradbury-esque is one of the most memorable and one of the more original stories I've read in a long time."
- Amazon Review

HORROR 201:
The Silver Scream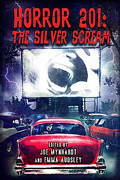 Filmmaker's Guidebook
featuring
RAY BRADBURY,
JOHN CARPENTER,
WES CRAVEN,
TOM HOLLAND,
E.C. McMULLEN Jr.,
GEORGE A. ROMERO,
and many more.

Also
IN CINEMA
E.C. McMullen Jr.
Head Production Designer




MINE GAMES


(Starring:
JOSEPH CROSS, BRIANA EVIGAN,
ALEX MERAZ)

Dept. head
Special Effects Make-Up
(SFX MUA) and Michael Madsen's stunt double on the movie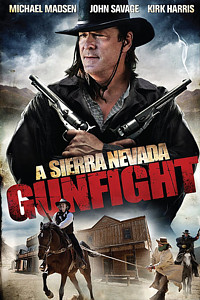 A SIERRA NEVADA
GUNFIGHT
(MICHAEL MADSEN & JOHN SAVAGE).

PRODUCTION DESIGNER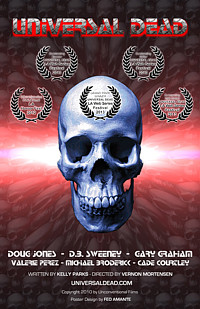 UNIVERSAL DEAD
(DOUG JONES,
D.B. SWEENEY,
GARY GRAHAM)