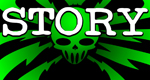 You Support This Site
When You Buy My Books
E.C. McMullen Jr.
PERPETUAL
BULLET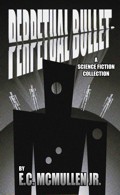 "'Some People' ... may be the standout story in the book."
-

John Grant

, Infinityplus

E.C. McMullen Jr.
WILLOW BLUE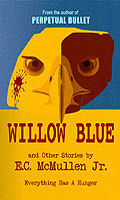 "'Willow Blue' will burrow under your skin and stay there long after you've put the book down."
- Jeffrey Reddick, Creator of
FINAL DESTINATION

IN OTHER BOOKS
E.C. McMullen Jr.'s
short story
CEDO LOOKED LIKE PEOPLE
in the anthology
FEAR THE REAPER

"This Ray Bradbury-esque is one of the most memorable and one of the more original stories I've read in a long time."
- Steve Isaak,
Goodreads

HORROR 201:
The Silver Scream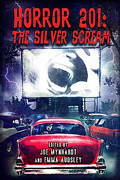 Filmmaker's Guidebook
featuring
RAY BRADBURY,
JOHN CARPENTER,
WES CRAVEN,
TOM HOLLAND,
E.C. McMULLEN Jr.,
GEORGE A. ROMERO,
and many more.

And
IN CINEMA


E.C. McMullen Jr.


Head Production Designer

MINE GAMES


(Starring:
JOSEPH CROSS, BRIANA EVIGAN,
ALEX MERAZ)

Production Designer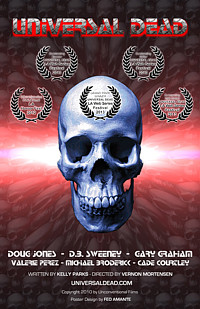 UNIVERSAL DEAD
(DOUG JONES,
D.B. SWEENEY,
GARY GRAHAM)

ART DIRECTOR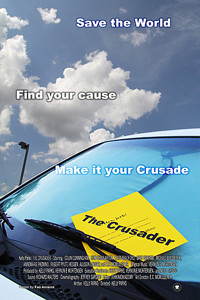 THE CRUSADER
(COLIN CUNNINGHAM,
GARY GRAHAM)
Review by
Mike Oliveri

SAVAGE

- 2000
by Richard Laymon
47North: Reprint - June 25, 2013
Paperback: 462 pages
ISBN-10: 1477806296
ISBN-13: 978-1477806296
BACKGROUND
When I first started visiting HorrorNet back in late '98, a lot of people started talking up Richard Laymon's writing. Unfortunately, at that time he was still published mainly in the United Kingdom (since then, Leisure and Cemetery Dance have brought over more and more of his work). Then the World Horror Convention came around in March of '99, and people continued to talk up Laymon, telling me I HAD to pick up something of his.
So, I wander over to the Borderlands Books table and strike up a conversation with Jeremy Lassen (editor, FREAK PRESS). "What's the best Laymon book you got?"
He browses some hardcovers and I add "One that's easy on the budget." Fortunately at WHC 2000 in Denver, I had no such budget restraints and walked away with some nice hardcovers. I even managed to get them signed! Pretty sweet.
But I digress.
So Lassen and I get to talking, and we settle on SAVAGE. I fork out the extra bucks for the English edition, thinking "nearly $20.00 for a paperback? He damn well better be good!" I head back toward my hotel room to drop it off in the safety of my luggage, not wanting to pour beer on my new rather expensive collection.
And lo and behold I step into the elevator with none other than Richard Laymon and his wife and daughter. But did I know this? Nope. I'm standing there with SAVAGE under my arm, and I'm standing with this average looking family, and making bullshit small talk like,
"You folks enjoying the con? Great! See ya."
And I get off on my floor and am none the wiser until several hours later when Brian Keene points him out and says
"Oh, by the way, that's Richard Laymon."
D'oh!
But again, I digress.
REVIEW
So the long and short of the review: is this paperback worth the $20.00 I paid for?
Hell yes.
The plot surrounds fifteen-year-old Trevor Bentley, who has the misfortune of catching Jack the Ripper in the midst of one of his notorious murders. After a scuffle and a chase that ends in the cold River Thames, he boards a boat and is knocked unconscious by one of the passengers. When he finally awakens, he finds he is a prisoner of Jack the Ripper, along with the other passengers, an American family. By torturing the young woman he is holding in the cabin with Trevor, he coerces them to take him to America, where he hopes to find kindred spirits amongst the savage Indians.
After several unsuccessful attempts by Trevor to convince the others to fight back (as well as a few interesting exchanges in which the Ripper attempts to sway Trevor into his own cruel line of thought), they finally land in America. Trevor hurls himself overboard and eludes the Ripper, becoming the boat's sole survivor.
He soon embarks on a journey that ultimately takes him across the still-nearly-infant United States and into the Wild West . It reads a lot like Huckleberry Finn's trip down the Mississippi, yet Trevor's adventures make Huck's look like a walk in the park. Trevor learns of love, learns to shoot, faces survival in the Western deserts, and much, much more before the final confrontation with the Ripper.
The book carries a heavy Western feel through much of the book, with a strong spirit of adventure. Yet the Ripper's cruelty and nasty deeds are visceral enough for the most avid of horror readers. He's very much the villain you love to hate.
SAVAGE has a little of everything: an evil villain, a young, coming-of-age hero, romance, suspense, and adventure. It's a book I'm sure to come back to time and again when the reading pile wears thin, and in my humble opinion it's a modern classic. I give SAVAGE five BookWyrms, and a tip o' the hat to Lassen for putting it in my hand (and to the HorrorNet Cabal for turning me onto Laymon, period).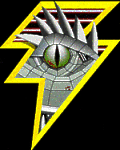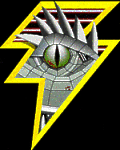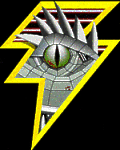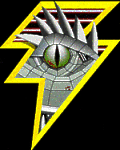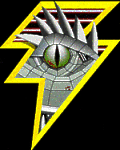 This review copyright 2009 E.C.McMullen Jr.