Review by
Philip Robinson

THE STAKE

- 2000
By Richard Laymon
Pinnacle Books
TPB: $5.99
ISBN: 0-78601258-7
THE STAKE was my introduction to the work of this wonderful writer. I'm writing about it now because, when I learned the tragic news of Richard Laymon's passing in February this year, I decided to pick it up once more; this time I was coming at it from a very different perspective.
Because it's a book where the protagonist is based quite heavily on Laymon himself - a horror writer with some success, but not quite in the bestseller lists - it was with a heavy heart that I followed the main character through his world one more time.
I'd had no idea who Richard Laymon was when I bought this book in a Dublin secondhand store in the late eighties… I remember thinking, 'Yet another "original" take on the vampire theme. Yawn.' It was a few months later when I actually got around to reading it, and before I'd finished the prologue I had skipped back to the start to see how many other novels this man had written, determined to get them all. The book explodes into life right from the beginning, and barely lets up.
Larry Dunbar and his wife, along with two friends, are exploring a ghost town. In an old hotel they find a coffin, a cadaver inside with a stake through its chest. Is it an actual vampire? This is the question which drives the story. Dunbar decides to interrupt his fiction schedule and write a non-fiction book on what they've found, and thus embarks on a deeper investigation.
How he goes about his work gives us a wonderful study of the life of a successful horror writer, and every aspiring writer should read Laymon's inside view… he even takes gentle stabs at editors and publishers, and commented later that their real life counterparts took it in good humour.
When he completed the manuscript, Richard Laymon considered this 'his book where nothing happens'. What he meant was, it didn't race along at the rip-roaring pace many of his prior works did, but it's all the better for it, taking its time to unfold, and it raised the standard for his following works (and as Dean Koontz told him, a Laymon novel running at half the normal speed is still moving faster than most of its contemporaries!).
TRIVIA
With family and some friends, Richard Laymon took a trip one afternoon and decided to go exploring. In an old building they came across an abandoned casket ... with a skeleton inside.
This happened when Richard was just about finished with the first draft of
THE STAKE.
Many fans proclaim this to be their favourite of his works, and with good reason.
As Larry Dunbar becomes obsessed with the project, and as his investigations become more in-depth, Laymon builds the suspense with an intensity rarely encountered elsewhere. There are some wonderful scenes when it's a real temptation to skip ahead and see what happens, and Laymon handles it expertly.
A parallel plot-strand involves Dunbar's daughter, and brings us into the teenage world of which Laymon is the master. He portrays high school teen life in all its horrid glory, perfectly conveying the emotions and trials of that blackboard jungle. Both plot strands intermingle throughout, each one playing off the other, and the sense of impending horror becomes near-unbearable.
Laymon's genius is his character development… I defy anyone not to be smitten by the Dunbar's neighbours three pages into the first chapter! You really, really care later on when things start to go haywire. This book can be hilarious and heartbreaking within the space of a few lines.
Richard Laymon deservedly won a Bram Stoker award this year for THE TRAVELLING VAMPIRE SHOW, and a few years ago he released BITE, another vampire novel, to great acclaim, but it's THE STAKE which is his quintessential vampire work. If you've already read it, give yourself a treat and read it again, and if you haven't…do yourself a massive favour. By the way, I've purposely told you next-to-nothing about the book here, so be careful not to spoil it for yourselves by reading the back of the cover.
This is Laymon at his very best.
5 BookWyrms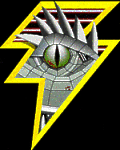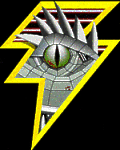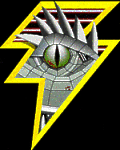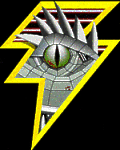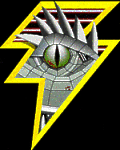 This review copyright 2001 E.C.McMullen Jr.