FEED BACK?
Write Us:
Feo Amante
Be sure to write:
Feo Reader
in the subject line else you may be bounced like JunkeMail
Review by
William P. Simmons
SHADOW DREAMS 2002
Elizabeth Massie
Leisure
PB $5.99
337 pg
ISBN: 0843949996
Weaving complex nightmares of conscience and culpability around characters captive to their fears, Elizabeth Massie's short stories read like a jagged scar across a genre often preferring the 'safe' scare of supernatural fantasies over the unpredictable nastiness of that most repulsive of monsters, the human being. In SHADOW DREAMS, sixteen stories of pain, disillusionment, and terror, the author shadow-dances the unstable line between perception and observation, internal reality vs. external appearance. Refreshing and disturbing, captivating and depressing, Massie's good ol' down-home characters are simple folks, and perhaps this is the most horrifying aspect of her work. Murderers and madmen, lovers estranged and enraged-each petty, foul, confused character is disconcertingly recognizable, forcing us to enjoy their predicaments at the same time we flinch from the results. From sexually abused daughters and alienated housewives to self-mutilating grandmothers and parents lamenting the loss of their children, Massie's short fiction explores uncomfortable situations with eyes-wide open and a pen that writes clearly of the inner madness and hopelessness that too many popular authors avoid. Such stories as "Honey Girls on Line" and "Shadow of the Valley" have more of pain than entertainment to offer. And this, friendly reader, is a fine, rare thing.
Massie isn't out to make friends, nor does she coddle readers with lukewarm plots or "reassure me" plot-chasers, churning out comforting camp-fire stories where ho-hum tragedies end well, one dimensional monsters look ridiculous rather than menacing in clumsy rubber suits, and either crucifix or man-made laws save likeable, thirty-something characters from not-too-dreadful threats. No, indeedy. If you're looking for 'safe' sermons disguised as fiction, preaching the gospels of absolute good vs. evil or contemporary incarnations of "little girls possessed " fiction, do yourself a favor and skip Massie. But if you've got an itch that only rowdy, rude, and elegantly torturous storytelling can scratch, SHADOW DREAMS is a damn fine medicine.
Each of the sixteen tales in this collection stares unflinchingly into portraits of desire and need, loneliness and betrayal. "I am Not My Smell," a sickly tender ode to finding one's purpose, treats us to the story of a rotting homeless woman's sacrifice for love, while "Snow Day," an understated masterpiece of implication submerges us into the delicate territory of sexual abuse. "Dibs" combines the bitter-sweet nostalgia of childhood with the slightly unbelievable but chilling fulfillment of promises made . . . and kept. "No Solicitors, Curious a Quarter," set, like several of the stories, in the lonely no-man's land of rural America, is perhaps the most honest criticism of good old apple pie American commercialism I've ever read.
Presenting an emotional landscape of pains never eased, hungers never quenched, and horrors impossible to lighten, SHADOW DREAMS takes itself and its readers seriously with a passion and sense of craftsmanship rare in any medium.
5 BookWyrms!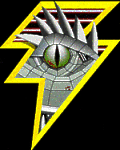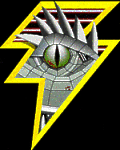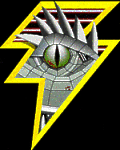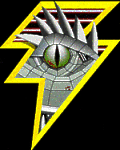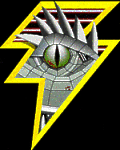 This review copyright 2002 E.C.McMullen Jr.