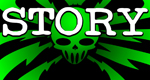 Support This Site

When You Buy My Books
E.C. McMullen Jr.
PERPETUAL
BULLET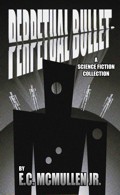 "'Some People' ... may be the standout story in the book."
-

John Grant

, Infinityplus

E.C. McMullen Jr.
WILLOW BLUE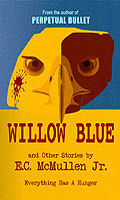 "'Willow Blue' will burrow under your skin and stay there long after you've put the book down."
- Jeffrey Reddick, Creator of
FINAL DESTINATION

IN OTHER BOOKS
E.C. McMullen Jr.'s
short story
CEDO LOOKED LIKE PEOPLE
in the anthology
FEAR THE REAPER

"This Ray Bradbury-esque is one of the most memorable and one of the more original stories I've read in a long time."
- Amazon Review

HORROR 201:
The Silver Scream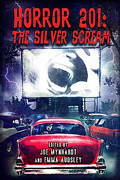 Filmmaker's Guidebook
featuring
RAY BRADBURY,
JOHN CARPENTER,
WES CRAVEN,
TOM HOLLAND,
E.C. McMULLEN Jr.,
GEORGE A. ROMERO,
and many more.

Also
IN CINEMA
E.C. McMullen Jr.
Head Production Designer

MINE GAMES


(Starring:
JOSEPH CROSS, BRIANA EVIGAN,
ALEX MERAZ)
Review by
Michael T. Huyck Jr.

SANTA STEPS OUT


by Robert Devereaux
Dark Highway Press
$39.99
265 pages Limited Signed edition
ISBN 0-9662629-0-5
Art by Alan M. Clark
Dance whichever circles around SANTA STEPS OUT you deem necessary. Wink-wink away or sprinkle it with euphemistic labeling and wrap the whole package in Hustler-vogue opaque cellophane. And perhaps porn doesn't bother you. Or perhaps you come bearing crossed index fingers and a sideways glance; anything to avoid being part and parcel to blasphemy. Don't want Pat Robertson going Rushdie on your ass, eh?
I'm not uncomfortable with this novel, and I don't know why you should be. Yes, there's sex. Sex and sex and more sex. But what true content does companionship bear when it cannot be shared between consenting adults, fairies, elves, rabbits, and dolls? Hmmm? Judge not...
The story. Yes. There's a story here. In the beginning Santa is doing what Santa's do best. He's delivering toys. Coincidentally, a child places a lost tooth beneath her pillow on Christmas Eve. This sets the stage for a Santa/Tooth Fairy meeting fraught with sexual tension. Sex toys for everyone, kiddies!
It doesn't take long to learn that Santa is a well-hung stud muffin, the Tooth Fairy is a hottie, and none of these fables are what Christianity has led you on to believe.
Every character in SANTA STEPS OUT seems derived from past mythos. God was Zeus, Jesus was Dionysus, Santa was Pan, et.al. Somehow, through the enveloping creep of Christianity, these old gods became new gods. At least, they mostly did. There still some old god left inside. Santa is still a lordly satyr at heart. He wants a prancing vulva at every turn; it's in his nature. He expects the long-suffering Anya (Mrs. Claus to you and me) to understand and even bless his relationship with the lusty Tooth Fairy.
But no go there. Mrs. Claus has her limits (until Rachel comes, that is.)
Ribaldries aside, this ripping and tearing of holiday heart does explore some of the simpler humanities. Santa and Anya grow through the cotton matting of their assigned postitions, the Tooth Fairy learns that one doesn't get everything one wants (even if one can shit money), and the Easter Bunny, well, the lesson there is just sad. I know I'll never consider using voyeurism as revenge, that's for sure.
Comparisons are difficult to pull with a story like this, but not impossible. Tom Robbins and Jitterbug Perfume come to mind as a somewhat similar romp. I'll give that Jitterbug Perfume is an epic tale involving a truer Pan, but the harmony of discordant mythos works the same in both novels. The lightness of sex and smooth juxtaposition of parallel realities is the same. The fun page-turning read is the same.
I really didn't come to SANTA STEPS OUT with any expectations. I'd read all the hype, heard opinions of friends, and even spoke with the author a bit about a few months back. In the back of my head, though, a voice just kept whispering "Read it… don't believe the hype."
So I tell you… read it and don't believe the hype. Know that I believed SANTA STEPS OUT to be bawdry, audacious, and irreverent, but anything else you take from it you should take on your own.
4 BookWyrms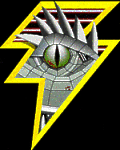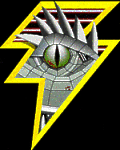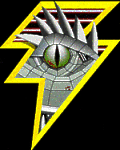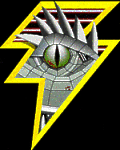 This review copyright 2001 E.C.McMullen Jr.