FEED BACK?
Write Us:
Feo Amante
Be sure to write:
Feo Reader
in the subject line else you may be bounced like JunkeMail
SEX AND VIOLENCE IN HOLLYWOOD
By Ray Garton
Subterranean Press
In Bonfire of the Vanities, Tom Wolfe captures the capitalism of the 80s in his cesspool of murder and self indulgence. In AMERICAN PSYCHO, Bret Easton Ellis captures the materialism of the 80s through the point of view of an obsessive compulsive sociopath. The true mastery of the book is in the author's incessant detailing of items and brands to the point where the reader becomes an unwilling participant of the novel as he or she shouts, "enough already." Earlier in his career, Ellis captured the dispossessed in his novel Less Than Zero where he detailed the lives of the super rich kids of Los Angeles who have only drugs and the tantalization of mortality to keep them from ultimate boredom. Now, to add to these masterpieces of modern fiction and accessible tales of Americana, we have SEX AND VIOLENCE IN HOLLYWOOD by Ray Garton.
As the dustjacket says, 'Adam Julian is the son of a Hollywood screenwriter and has a life many would kill for. He's tangled in a web of forced sex and robbery where killing becomes the only free choice he can make.' Like the characters of the other books mentioned, we have a protagonist ripe for the hating. Yet, even as Ray Garton places Adam Julian in situations that make us cringe with the stupidity of the character's choices, we still empathize. We empathize because the character is so real. With 'Julian' in Less Than Zero, I couldn't care less. I found him to be too whiny and shallow. The actions of Sherman McCoy in Bonfire made me shrug with indifference. He wasn't the thing I connected with, it was the context from which he connected. Pat Bateman in Psycho is intriguing, but only in a clinical way. I appreciated him as one would a fifteen-legged bug or a two-headed trout.
What Ray Garton is able to incorporate into Adam Julian in SEX AND VIOLENCE IN HOLLYWOOD is humanity. I felt for the boy. I could even relate to his almost unrelatable lifestyle because of the author's skill. I ended up liking and empathizing with Adam. Often times, I found myself speaking aloud to the pages as if my comments meant something and could chance the skein. Other times I found myself begging the author not to do what I thought he was going to do. I got down on my hands and knees at one point. Alas, it was all for not. If there's one thing that Ray Garton has taught us with such novels as the Bram Stoker Award Nominated Live Girls, it's that he is not afraid to offend or resolve conflict truthfully, rather than sentimentally.
Segue to the only problem I had with the novel. There has been much talk of the ending of SEX AND VIOLENCE IN HOLLYWOOD. I was warned of it without detail immediately prior to finishing. I read it with trepidation and was stunned. Did I like it? Frankly, no. At least I didn't at the time I read it. I couldn't help but keep thinking about it, however. The book was so incredible, I wondered why the author had chosen to end the book the way he did. Then, I understood. And by understanding, it became perfectly clear.
SEX AND VIOLENCE IN HOLLYWOOD is no mainstream trek through the land of sentimentality where trees had happy leaves and bushes had flowers of can't we all get along. SEX AND VIOLENCE IN HOLLYWOOD is about one thing-Sex and Violence in Hollywood. Whether real, metaphoric or unreported by the victims/perps, it goes on all the time. The novel is about what people with too much money and too much time on their hands are capable of. It is a book about America, where people took center stage if only they were famous or on their way to infamy. It is a book about the media and the justice system. From court T.V. to comic books, this novel is true to the American landscape. Sex and Violence in Hollywood is a venue for Ray Garton to tell us all what living in Los Angeles is really like.
And he did. I live in L. A. He described the city perfectly. There were times when I exclaimed YES - one time aloud on a Southwest Airlines flight from Tucson to L. A. causing several other passengers to get real nervous for a while.

Bonfire, Psycho and Less Than Zero have all been made into movies. Only Psycho was able to make a successful translation to the silver screen and achieve critical and fiscal success. I am convinced that SEX AND VIOLENCE IN HOLLYWOOD would rock the box office. It's just too good, too real and too accessible.
Many times the Pulitzer Prize is awarded to inaccessible books. Certainly they're good, but how many of us truly care about the travails of a yak herder in Mongolia who's been persecuted by the Chinese for wearing extra long pony tails. In 2001, The Amazing Adventures of Kavalier and Clay written by Michael Chabon won the Pulitzer Prize for best novel. Kavalier and Clay was the tale of two immigrant cousins navigating Americana through the lenses of capitalism, homosexuality, materialism, and differing mortalities during the Golden Age of Comic Books. The Amazing Adventures of Kavalier and Clay was just as wonderful, illuminating and accessible SEX AND VIOLENCE IN HOLLYWOOD. I am a reader who hurls books he doesn't like across the room, relishing as the volume impacts the wall then slides to the floor dead and unwanted. I've never been one to keep reading the unreadable.
If I'd been lucky enough to be a voting member of the Pulitzer Prize committee, I'd be hard pressed to choose between The Amazing Adventures of Kavalier and Clay and SEX AND VIOLENCE IN HOLLYWOOD. SEX AND VIOLENCE IN HOLLYWOOD is not only Ray Garton's best novel, but it may be one of the best novels published, in this or any other year.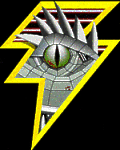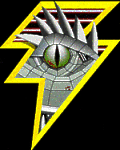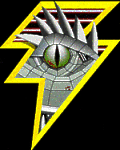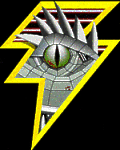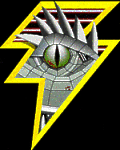 This review copyright 2002 E.C.McMullen Jr.
This title is no longer available, but here are other
BOOKS BY
RAY GARTON