Review by
Brian Keene
SHOGGOTH
CACCIATORE AND OTHER ELDRITCH ENTREES - 2000
USA Release: Oct. 2000
By Mark McLaughlin
Delirium Books
$5.00
ISBN 1-929653-11-5
Aaaahhh . . . H.P. Lovecraft's Cthulhu Mythos.
An oasis in a genre cluttered with incoherent ramblings masked as "new" and "experimental".
When you've grown tired of splatterpunk, surrealism, gothic, erotica, vampires, old school and gangsta' horror, you can always retreat to the familiar comfort of Lovecraft's universe. Everything there is staid and normal, and never, ever changes. When you enter the Cthulhu Mythos, regardless of the author, you know exactly what to expect.
Then Mark McLaughlin got his irreverent hands on it.
In SHOGGOTH CACCIATORE AND OTHER ELDRITCH ENTREES, McLaughlin serves up his tastiest work yet; a delicious mental dining experience that will leave you fully satisfied, yet hungering for more.
A skeptic will wail that nothing new can be done with the Cthulhu Mythos, and that no matter whom the author is, the story has been done before.
McLaughlin, however, brings something new to the table. Specifically, he takes all the tenants and steadfast rules of the sub-genre and turns them into puree'.
In "The Brouhaha of Cat-Hula", that messenger of the Outer Gods, Nyarlathotep, is now Niles Lathotep, a documentary host on cable television's "Eldritch Mystery Channel", and the three lone saviors of humanity are The Scarlet Acolyte of Horror, Wilbur Tillinghast McAzathoth IV, and Doris the Miss Teen Baked-Goods of Rutherford County pageant winner of 1967.
In the demented "Super Digital Nekronomi Pals Are Zing!", McLaughlin combines the Cthulhu Mythos with the worlds of Pokemon and Digimon. The results are hilarious and quite maddening.
The lengthy "She's Got The Look" puts hunk Fabio on the cover of the new paperback version of the Necronomicon and introduces investment banker and counter-cult soldier Farouk Alhazred. The story details a girl from Innsmouth and her climb to mega-stardom as a super model, and is worth the price of the chapbook alone.
Fan favorites such as "The End of the World Is Brought To You By—" and "Anecdote Overheard At The Last Cocktail Party Ever" make an appearance, and "Spawn of the Rancid Deepnesses" introduces us to the Necronomicon companion book How To Dispel Ancient, Blaspheming Devil-Gods From Beyond.
But the twisted McLaughlin is just getting warmed up. Before the chapbook is finished, readers will also meet Nebraskan demigod Ojd'nvoj'fronfvm'wqi (also known as He-Whose-Name-Doth-Confound-Proofreaders), Jeff the Malaysian hand puppet, Old Man Hawthorne (CEO of Innsmouth's Squidd, Inc.), robotic waiter Romeo 14, and more.
Nothing of Lovecraft's work is sacred to McLaughlin. From the Whatleys to Miskatonic University, he skewers them all with his sharp wit and extremely talented pen. Of the many recent chapbooks released featuring McLaughlin's work, this is easily his best. With an introduction by Simon Clark and a gorgeous, day-glo cover by Colleen Crary, this chapbook is simply too good to pass up. HIGHLY, HIGHLY, HIGHLY RECOMMENDED!
Five BookWyrms.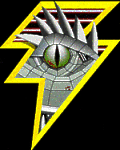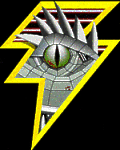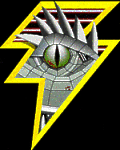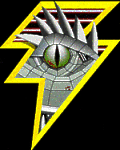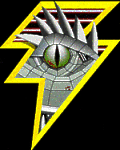 This review copyright 2001 E.C.McMullen Jr.