FEO NEWS FOR SUMMER 2017:
- AUG! -
The detritus of old Horror/Thriller history can be found here.
These are archived news items, many of them outside of this website, so overtime the links may not work.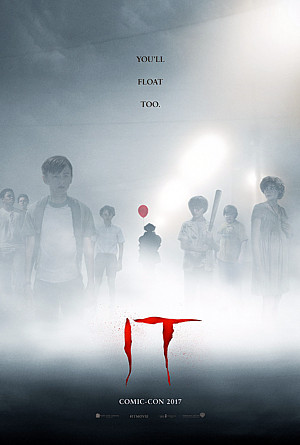 QUICK BITES
New 'It' movie is scaring off work for clowns, but producers say that's 'absurd'


By

Brian Truitt


The reappearance of Pennywise isn't just terrifying moviegoers. He's also being blamed for scaring off business for working clowns, though producers of the new It movie (

in theaters Sept. 8

) argue that the villain is just another in the history of the horror genre.

It producer David Katzenberg has heard that real clowns were "furious" but finds the hubbub to be "somewhat absurd," he told USA TODAY on Tuesday.

Continued at USAToday.

FeoNote: I don't know if I'll like his movie, but I'm in the clown car with David on this one. That IS an absurd argument.

AND

Realistic 'Passion Dolly' sex robot brings in hundreds of new customers for brothel after they begin renting it out
By David Maher
A "realistic" sex robot has brought in hundreds of new customer's for an Irish brothel after they began renting it out.

The Dublin establishment made headlines last month after advertising its lifelike sex doll for a reported €100-an-hour.

Continued at Mirror.

FeoNote: Away to your keyboards O' Writers!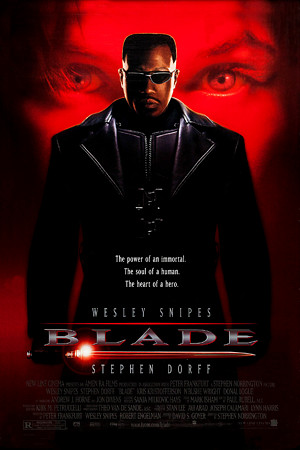 QUICK BITES
19 Years On The Edge of the Blade


By

E.C.McMullen Jr.
Stan Lee remembers like few of us do. Marvel struggled for decades to have a decent movie or TV show. While Batman and Superman dominated comics and theatrical series, as well as TV, the best Marvel ever achieved was a popular Spider-Man cartoon. Marvel comics could never crack the live action theatrical release.

In the late 1970s, early 1980s, Marvel finally had a moderate it with THE HULK, yet even that didn't translate over to any other heroes in their pantheon.

1998 was the breakthrough year for Marvel, and it took a C-List hero to pull it off. Yet despite the cheap budget, a fun and fast paced script by David S. Goyer (DARK CITY), Director Stephen Norrington (DEATH MACHINE), and a B-List action actor like Wesley Snipes.

Various actors as Batman or Superman always played their part with a wink of self-mockery to the camera. They were playing a hero who wore his underwear on the outside of his tights.

Until BLADE, nobody ever owned a superhero like Wesley did. He kept it fun, but he never mocked his own character. Snipes played Blade for real.

BLADE was the first Marvel comics hit movie and the one that ignited the juggernaught success that is Marvel in the 21st Century. Today is the 19th Birthday of BLADE!

Read my review of BLADE.

AND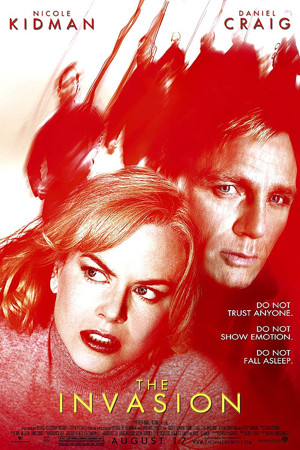 10 YEARS AGO TODAY




By

E.C.McMullen Jr.
It was 10 years ago today when Warner Bros. released the third big studio remake (

fourth remake total

) in a long and legendary line of feature films all based on one of the most wildly popular Science Fiction Horror novels of all time, Jack Finney's INVASION OF THE BODY SNATCHERS.

Yet in some inexplicable way no one can still fathom, Warner Bros. made the worst of them all.

THE INVASION had the Biggest Budget, Biggest Stars, and was the Biggest Flop of all the Finney inspired movies.

But why?

WB wasn't making a sequel story on their own where they had to invent a "next chapter" that never existed. Moreover, the subgenre of aliens appearing human was popular enough that Science Fiction Horror movies from the original VILLAGE OF THE DAMNED to THE THING strode as giants into the respect of true cinema classics.

The problems with THE INVASION are obvious and, as always, it's a mystery how the studio suit "Experts" - who have the most to lose - always miss what the audience immediately understands.

Read our review of THE INVASION.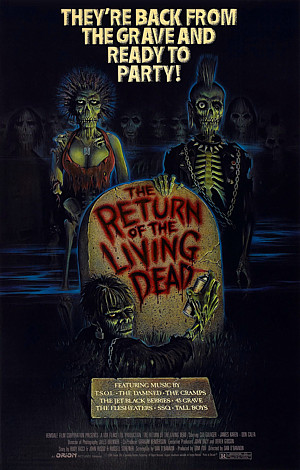 32 YEARS AGO TODAY




By

E.C.McMullen Jr.
You love the movie NIGHT OF THE LIVING DEAD?
You love the movie ALIEN?
Well once upon a time, the respected writer of NIGHT OF THE LIVING DEAD, John A. Russo; the admired Producer of NIGHT OF THE LIVING DEAD; Russell Streiner, and all around lucky guy, actor Rudy Ricci (NIGHT OF THE LIVING DEAD, DAWN OF THE DEAD) got together and wrote a madcap version of the LIVING DEAD.

This wasn't meant to be canon, it was meant to be a satirical offshoot a la YOUNG FRANKENSTEIN or GALAXY QUEST.

They had a story pitch, now they needed a solid screenwriter, which they found in the esteemed talent of ALIEN co-writer, Dan O'Bannon (DARK STAR, DEAD & BURIED, HEAVY METAL, LIFEFORCE, INVADERS FROM MARS, TOTAL RECALL, SCREAMERS, HEMOGLOBIN).

RETURN OF THE LIVING DEAD just seemed to fit with the kind of unpredictable energy that O'Bannon exuded at that period.

The late 1970s and most of the 1980s were, in themselves, such a burst of unpredictable energy in the Horror cinema that the decade arguably spawned more horror franchises than any other decade since the end of World War II.

Why? Who knows? We're not here to talk about that. We're here to rave about THE RETURN OF THE LIVING DEAD.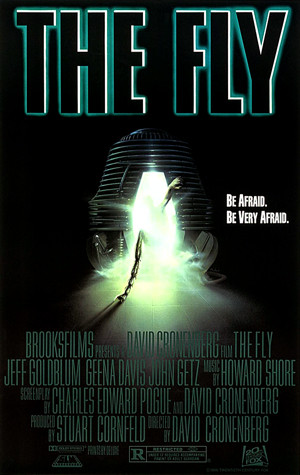 31 YEARS AGO TODAY




By

E.C.McMullen Jr.
Do you see the pattern here? I'm not simply talking about dusty old boring and forgotten movies. I'm talking about movies that, in the realm of remake and reboot, have existed for decades. I'm talking movies that are 30 years old that are still relevant to the latest generation of audience today.

How can that be? What kind of incredibly talented magic was going on in the late 1970s and the 1980s?

You know, one of the saddest sights I see is when some middle-aged guy or gal wears a T-shirt that reads, in effect, "Livin' in the 50s" or "Livin' in the 80s".

How sad is that? To be living in the past, your forever lost youth?

Yet it has to be said: from Quentin Tarantino soundtracks to James Gunn soundtracks and so much more, we are watching movies with show stopping tunes played by folks in their 60s IF they are even still alive!

For better or worse, ALIEN, TERMINATOR, even TREMOR sequels are still coming out.

Freddy Kruger, Michael, and Jason Voorhees are still prominent and dominant among Horror fans.

So here we have the latest cutting edge cartoon show, RICK and MORTY, and episode after episode repeatedly references the time Rick Cronenberg'd his home planet.

What does it mean to have your planet Cronenberg'd? Read our review of David Cronenberg's THE FLY from 1986!
LOVE THIS SITE?
SUPPORT IT WHEN YOU BUY WORKS FROM
E.C. McMullen Jr.
WILLOW BLUE


"'Willow Blue' will burrow under your skin and stay there long after you've put the book down."
- Jeffrey Reddick, Creator of
FINAL DESTINATION

PERPETUAL BULLET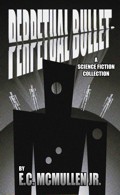 "'Some People' ... may be the standout story in the book."
- John Grant, Infinityplus

IN OTHER BOOKS
E.C. McMullen Jr.'s
short story
CEDO LOOKED LIKE PEOPLE
in the anthology
FEAR THE REAPER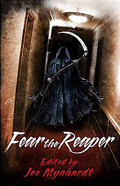 "This Ray Bradbury-esque is one of the most memorable and one of the more original stories I've read in a long time."
- Amazon Review
HORROR 201: The Silver Scream
PAPERBACK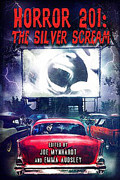 Filmmaker's Guidebook
featuring
RAY BRADBURY,
JOHN CARPENTER,
WES CRAVEN,
TOM HOLLAND,
E.C. McMULLEN Jr.,
ED NAHA,
GEORGE A. ROMERO,
and many more.
Extensively quoted in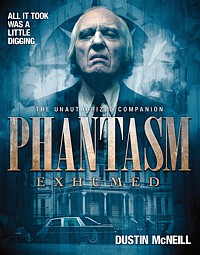 PHANTASM EXHUMED
The Unauthorized Companion

Robert S. Rhine's
SATAN'S 3-RING CIRCUS OF HELL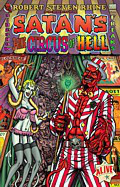 Forward by
GAHAN WILSON,
FEO AMANTE.
Featuring comics by
WILLIAM STOUT,
HILARY BARTA,
STEVE BISSETTE,
SPAIN RODRIGUEZ,
FRANK DIETZ,
JIM SMITH,
TONE RODRIGUEZ,
FRANK FORTE,
ERIC PIGORS,
ALEX PARDEE,
MIKE SOSNOWSKI,
OMAHA PEREZ,
DAVID HARTMAN,
D.W. FRYDENDALL,
SHANNON WHEELER,
VINCENT WALLER,
JACOB HAIR,
NENAD GUCUNJA,
STEVEN MANNION,
NORMAN CABRERA,
and more!
ALSO
IN CINEMA
E.C. McMullen Jr.
HEAD PRODUCTION DESIGNER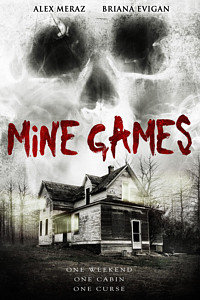 MINE GAMES
(Starring:
JOSEPH CROSS, ALEX MERAZ, BRIANA EVIGAN)
Dept. head
SPECIAL EFFECTS MAKE-UP
(SFX MUA) and Michael Madsen's stunt double on the movie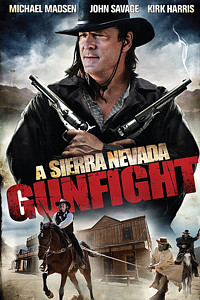 A SIERRA NEVADA GUNFIGHT
(Starring:
MICHAEL MADSEN and JOHN SAVAGE).

PRODUCTION DESIGNER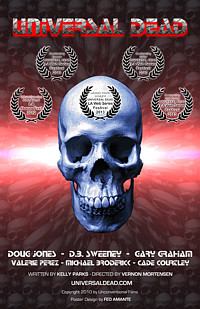 UNIVERSAL DEAD
(Starring:
DOUG JONES, D.B. SWEENEY, GARY GRAHAM)

ART DIRECTOR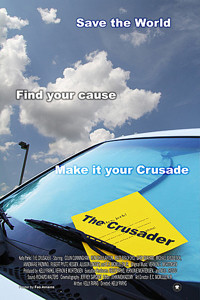 THE CRUSADER
(Starring COLIN CUNNINGHAM, GARY GRAHAM)