FEO NEWS FOR SUMMER 2017:
- JULY -
The detritus of old Horror/Thriller history can be found here.
These are archived news items, many of them outside of this website, so overtime the links may not work.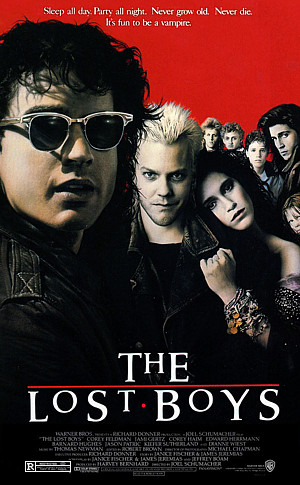 30 YEARS AGO TODAY




By

E.C.McMullen Jr.


On this day in 1987, a seemingly throw-away Horror movie took hold of the audience for its time, then over the subsequent decades, turned out to be the bar by which all other vampire movies would be judged.

That movie was THE LOST BOYS.

It grew to such popularity that 21 years later, Warner Bros. released a crappy knock-off sequels that went direct to video. They licked their wounds as if they'd learned their lesson, and made a worse second sequel before giving up.

As for the original? Well if you still have only heard about it and never watched it, watch it tonight and see what the fuss is all about. Yes, it even surpasses BLADE, and that's no small feat!

Written by Jan Fischer, James Jeremias (the only produced feature they ever wrote), and Jeffrey Boam (THE DEAD ZONE, INNERSPACE, INDIANA JONES AND THE LAST CRUSADE, THE PHANTOM), Produced by Harvey Bernhard (THE OMEN, DAMIEN: OMEN II, THE FINAL CONFLICT, THE BEAST WITHIN, LADYHAWKE, THE GOONIES, OMEN IV: THE AWAKENING), and Directed by Joel Schumacher (FLATLINERS, FALLING DOWN, BATMAN FOREVER, 8MM, PHONE BOOTH, THE NUMBER 23, BLOOD CREEK), would eventually become the height of these people's contribution to cinema.

Read my review, THE LOST BOYS
IT




By

E.C.McMullen Jr.


For someone as successful and prolific as Stephen King, there is also a virtual cemetery of theatrical and Made-For-TV movies that were so awful that even decades - plural - have passed and still no one is seriously talking about a remake. SALEM'S LOT [TV], THE DEVIL'S GIFT, SILVER BULLET, GOLDEN TALES, MAXIMUM OVERDRIVE, GRAVEYARD SHIFT, the execrable THE LAWNMOWER MAN, SLEEPWALKERS, THE STAND [TV], THE MANGLER, THINNER, QUICKSILVER HIGHWAY [TV], THE SHINING [TV], DREAMCATCHER, RIDING THE BULLET, 1408, BAG OF BONES [TV], and that's not counting the klunkers on cult audience life support like Stanley Kubrick's THE SHINING, CHILDREN OF THE CORN, SOMETIMES THEY COME BACK, PET SEMETERY, or THE MIST.

Speaking of a klunker on cult audience life support, the only thing that ever kept the TV mini-series, IT, breathing - and all Horror fans own up to it - was actor Tim Curry's blood chilling masterful performance as the clownishly quick-witted and horrifically dead-pan deadly, Pennywise.

Now we have the theatrical release remake coming up, and the one glaring thing missing from all of the trailers is the utter lack of Pennywise' characterization. In nearly every frame he's in, Pennywise could be played by a cardboard cut-out or, at best, a statue. He's not even a hulking presence like Jason or Michael, and he's just about as silent.

This is not the Pennywise of the novel or original movie and, despite the hyperbole surrounding them, these trailer releases are lowering my expectations.
VALERIAN


By

E.C.McMullen Jr.


VALERIAN is a fantastic blend between Star Wars SciFi and SciFi Monster movies. And in the realm of Luc Besson movies, it's like what happened the day after THE FIFTH ELEMENT (

actually, a few hundred years is more like it

).

I'll tell you this, the audience wasn't packed, but near the end of the first act they were audibly enthusiastic, and that excitement just kept building all the way to the end.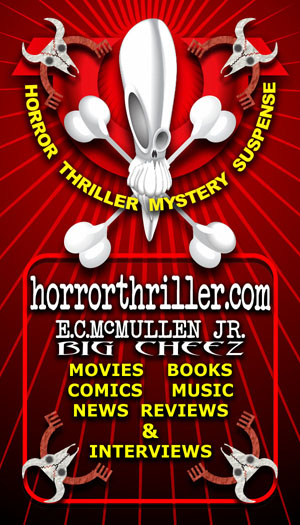 QUICK BITES
My Favorite Harvey Weinstein Moment


By

E.C.McMullen Jr.


As a Horror fan, there is everything to love about Jason Blum. The guy is successfully bringing back the Horror Studio, yo! He's defeating the expectations of a deck of Hollywood "experts!"

Still, his overnight success story took some time getting there. As Harvey Weinstein tells Time magazine, it all began with a trip to Europe...

Continued at, Jason Blum By Harvey Weinstein.

'Doctor Who' Showrunner to Press: 'Shut the Hell Up' About Jodie Whittaker Backlash
By Daniel Holloway
Outgoing "Doctor Who" showrunner Steven Moffat blames the media for what he says is a false narrative about backlash against the casting of a woman in the show's title role.

"There has been so many press articles about the backlash among the 'Doctor Who' fandom against the casting of a female Doctor," Moffat said Sunday at Comic-Con. "There has been no backlash at all."

Continued at Variety.
QUICK BITES FROM THE COMIC-CON
The Walking Dead
Trailer for Season 8 just dropped at the San Diego Comic Con.


AND

Todd McFarlane's Big Spawn News
Todd onna boat together with Kevin Smith, has wonderful SPAWN news coming to us from the world of Jason Blum's Blumhouse!

Life is great!

Watch Todd's selfie video at Facebook/ToddMcFarlane.
THE SHAPE OF WATER


Doug Jones returns with Guillermo Del Toro, but as a different kind of Fishman.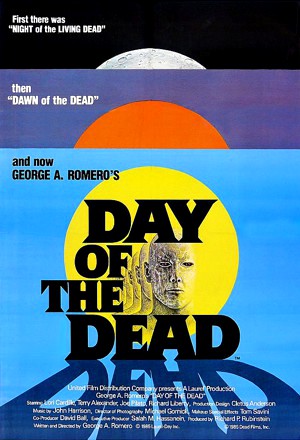 GEORGE ROMERO IS GONE FOR GOOD


February 4, 1940 - July 16, 2017

Whew.
Holy crap this hits me hard.

Everything I consider as good to great Horror cinema is first judged against the bar set by George R. Romero. Even if the movie is from Alfred Hitchcock, Stephen Speilberg, John Carpenter, or David Cronenberg, I consider whether or not they surpass the bar raised by Romero with NIGHT OF THE LIVING DEAD, DAWN OF THE DEAD, and DAY OF THE DEAD.

George was 77. I honestly expected him to live much longer. In truth, he looked a lot older but maybe that's because I can't remember a time when he wasn't known, wasn't famous, wasn't one of the most iconoclastic people of cinema.

I met him at several conventions and gatherings through the years, but at one Fangoria convention, there was a private dinner with George attended only by those who could afford the Fango fee, or were guests of a handful of celebrities. I was a guest.

George made the rounds and finally wound up at my table, we ended the evening. I tried to keep my gushing to a minimum but there was a moment when I told him that his work was the standard by which I judge all others. He chuckled as if he'd heard it a million times. Then he kind shook himself a little, rattled in place a bit. The guy was 6.4 so it was a noticeable sight. What is about to happen?

If memory serves, the conversation went something like this,

George: "You run a Horror website, right?"

Me: "Yep."

George: "What makes my movies so special to you?"

I told him. When I watched his movies I saw through the gore, blood, and gut-eating. In all of his movies the people mattered first. They each had their own story, their own lives. His movies never felt like characters on a stage waiting for the story to begin. So when they entered the picture their life was already in progress when the unexpected horror hit. This made them real so when they lived or died, it mattered. The Horror was palpable.

I told him whose work I measured against his.

Me: "Hitchcock."
George: "Ah, he came well before me."
Me: "Not when I became an adult. You guys hit me around the same time. Speilberg."
George: "Ha! His budgets? I wish."
Me: "Carpenter."
George: "Love John. What's your favorite?"

I had many so I ran down the list of my favorite JC movies and why they were each special.

The conversation went on like that until George's then-wife, Christine Forrest (Stephen King made her the namesake of his car CHRISTINE, later to be directed by John Carpenter), sat with us and reminded him that he had other engagements.

That was then and then was a long time ago.


Oddly enough, this was the week I finally felt my newly minted Fifteen-year-old nephew was old enough to be introduced to his work. We watched NIGHT and DAWN.

Farewell, Maestro.

George A. Romero, 'Night of the Living Dead' creator, dies at 77

AND

Martin Landau is Gone Forever
Okay, it's gonna be one of Those Days.

I grew up watching Martin on Mission Impossible and Space 1999, but he never really connected with me until I first saw Alfred Hitchcock's NORTH BY NORTHWEST. Then he was stark raving mad in ALONE IN THE DARK. More often than not, his movies and almost none of his TV shows did anything for me, but damn there were moments, like Tim Burton's ED WOOD and ROUNDERS, when Landau was so sharp I couldn't imagine anyone else coming close to capturing his character. I know this probably comes cheap from a Horror fan like me, but in my opinion, Martin largely made his mark in Horror Thrillers and though he has a few, I wish he had more.

At 89, he gave life a damn good go.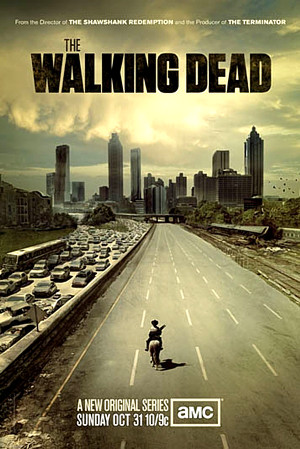 QUICK BITES
'Walking Dead' Stuntman Dies Following On-Set Accident


By

Joe Otterson


"Walking Dead" stuntman John Bernecker has died after suffering an accident on the show's set in Georgia, Variety has confirmed.

According to Coweta County Coroner Richard Hawk, Bernecker died at Atlanta Medical Center on Wednesday evening of blunt force trauma due to his fall. He was reportedly placed on a ventilator after the accident, which was turned off on Thursday.

Bernecker fell more than 20 feet off a balcony onto a concrete floor, suffering a serious head injury that required him to be transported to a nearby hospital by helicopter.

Continued at Variety.

AND

Diminishing Returns
By E.C. McMullen Jr.
Writer Don Mancini has written every CHILD'S PLAY/ CHUCKY movie since the first. As he has done since 2004 and SEED OF CHUCKY, Don both writes and directs the new CULT OF CHUCKY. The movie was locked back in April, 2017, and expects a November release.

This will be the second movie of the franchise condemned to Direct to Video (DtV). How embarassing that Mancini's once mighty franchise creation has crumbled since Don took the Director's chair and gone the way of Charles Band's PUPPETMASTER movies.

Then again, Unlike Mike Oliveri my reviewer, I'm a big fan of Mancini's original and I feel nothing he's done has come close to his masterwork since. What a shame.

Such great 1980s classics like THE HOWLING, A NIGHTMARE ON ELM STREET, CHILD'S PLAY, CANDYMAN, and TREMORS franchises, man. They had so much room to expand their wondrous worlds but crumbled instead into missed opportunities. Now CHILD'S PLAY sinks with TREMORS and HELLRAISER in the morass of DtV.

No doubt the ALIEN franchise is next.

Are you a Die-HardCore Chucky fan? Then Fuck me, right? Find all the info you crave at IMDb.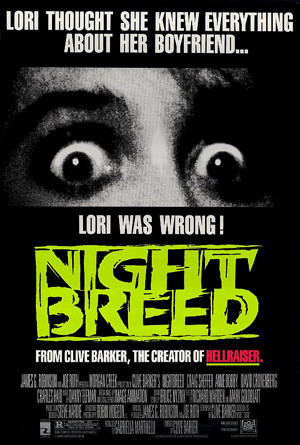 PLUS
"CABAL CUT" TO BE RELEASED ON BLU-RAY!
By José Armando Leitão
It's always a great day here at the @BarkerCast when we have EXCLUSIVE NEWS to pass on to our listeners and readers who stick with us for their Clive Barker news and discussion.
Today we have very EXCITING NEWS! The CABAL CUT of Clive Barker's Nightbreed will be available soon on Blu-Ray, and using the best quality footage available!!!
Continued at CliveBarkerCast.
ALSO
First Scene from The Incredibles 2 Shows Bob Finding Out About Jack Jack's Powers
By Terri Schwartz
The first scene from The Incredibles 2 was shown during the Disney Animation panel at D23 Expo 2017.
Presented by Brad Bird, the sequence depicted the long-anticipated scene when Bob (Craig T. Nelson) discovers that his baby son Jack Jack has super powers like the rest of the family. According to Bird, this is an idea that they've been ruminating on since the first Incredibles when character designer Teddy Newton brought it to the film's team.
Continued at IGN.
WASSMOR
You Know What Happens When You...
Take all of the humor out or the original GHOSTBUSTERS? Do you know what do you have?
You still have a good Horror movie!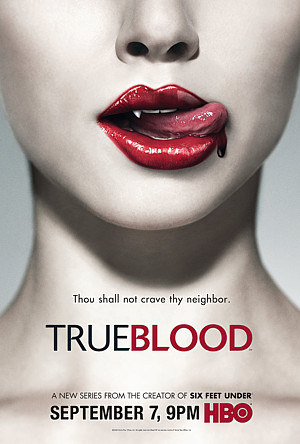 JULY 10


QUICK BITES


'True Blood' Star Nelsan Ellis Dies at 39




by

Nelsan Ellis


"He was a great talent, and his words and presence will be forever missed."
Nelsan Ellis, the actor who starred in HBO's True Blood as Lafayette Reynolds, has died, his manager Emily Gerson Saines, told The Hollywood Reporter.

He was 39.

Continued at HollywoodReporter.

AND

One killed after skydivers collide in mid-air
By Emily Reaux
HOUSTON - One person was killed and another injured in a skydiving accident at Skydive Spaceland Houston on Saturday.

The company confirmed two skydivers collided mid-air during a group skydive at the facility.

The skydiver who was killed has been identified as world-renowned voice actor Randy Schell. The second jumper has not yet been identified but was treated for a leg injury.

He was the voice of commercials for AMC's hit TV show The Walking Dead ...

Continued at WTSP.

PLUS

THE USES OF DISENCHANTMENT: How Michael Mann's 'THE KEEP' Fell Into Neglect
by Tim Pelan
In early 2016 BAMcinématek held a major retrospective of all Michael Mann's filmography, throwing up a few surprises, such as a fresh and one-night-only exclusive showing of a new "Director's Cut" of Marmite hacker movie, Blackhat, and a great conversation with the director, moderated by New York Magazine critic Bilge Ebiri. But although it also screened, fans were out of luck if they expected the director to announce any kind of restoration of, or illumination on, the oddity in his back catalog, the self-proclaimed "World War II Fairy Tale," The Keep. The film, Mann's second feature which followed his ice cool heist drama Thief, is his one attempt to delve into the truly fantastical, an expressionistic foray far removed from his standard template of Pinteresque, self-reliant and solitary professionals, on each side of the law. Loosely based on F Paul Wilson's novel, The Keep has Nazi soldiers in 1941 unearth an ancient evil locked deep within the eponymous sepulchral Keep, buried in the Carpathian mountains.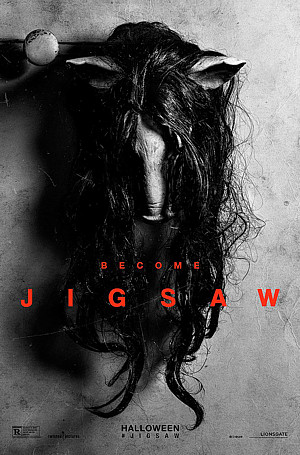 Continued at CinephiliaBeyond.
FeoNote: This is why I've no problem with remakes. No author should have their work chained to a single director's vision, or utter lack thereof.
ALSO
Saw 8 Poster Wants You to Become Jigsaw
by Ryan Scott
Do you want to play a game? If this poster for Jigsaw, the upcoming eighth installment of the Saw franchise, is to be believed, you may actually be the one creating the games this time around. Lionsgate has just released the first official poster for Jigsaw and it is inviting you to become Jigsaw. What does that mean? Someone needs to take up that mantle since Tobin Bell's John Kramer has been dead for a long time. Looks like this poster is teasing a job opening for those who might be interested in setting up some twisted death traps.
Continued at MovieWeb.
Interview with SAW creators James Wan and Leigh Wannell.
WASSMOR
EXCLUSIVE: Super-Powered Scares Await in DC House of Horror
By Tim Beedle
When you think about it, superheroes are awfully scary.
So DC's new Halloween-timed one-shot, DC HOUSE OF HORROR #1, holds plenty of potential for super-powered scares. An all-new, all-creepy one-shot set in the DC Universe, DC House of Horror features the contributions of some of the most exciting voices in contemporary horror fiction, including Bram Stoker Award winners Brian Keene and Weston Ochse, Bram Stoker nominees Edward Lee and Mary SanGiovanni, and other masters of horror including Wrath James White, Nick Cutter, Ronald Malfi and Bryan Smith. They're partnered up with some of our best artists, including Rags Morales, Bilquis Evely, Howard Porter, Scott Kolins, Dale Eaglesham and others for some short stories that will keep you reading late into the night.
Continued at DCComics.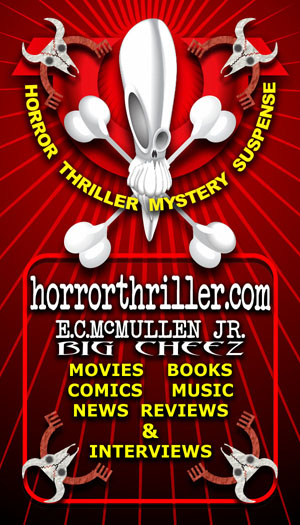 QUICK BITES
John Carpenter Inks Overall Deal With Universal Cable, to Develop Two New Series


By

Joe Otterson


Horror master John Carpenter has signed an overall deal with Universal Cable Productions (UCP), Variety has learned.

Under the new deal, Carpenter will executive produce scripted programming with UCP for the NBCUniversal Cable Entertainment portfolio, as well as for external networks and streaming services, along with his producing partner, Sandy King, under their Storm King Productions banner.

UCP and Carpenter are already in development on "Tales for a Halloween Night" for SYFY. Based on Carpenter's award-winning graphic novel anthology of stories...

Continued at Variety.

AND


Exclusive Clip from Reggie Bannister Bloodbath Bonejangles
By Chris Alexander
Bonejangles: Phantasm star Reggie Bannister stars in new comedy horror film

Best known for his same-named turn as Reggie in director Don Coscarelli's beloved flying balls from Hell horror movie series Phantasm, actor Reggie Bannister is a fine performer and it's always a treat to see him appear in non-Tall Man-centric cinema.

Full article with exclusive clip at ComingSoon.

PLUS

SNEER AT THE HEADLINE - STAY FOR THE ARTICLE

How post-horror movies are taking over cinema
By Steve Rose
'DO NOT GO SEE IT COMES AT NIGHT, ITS SO NOT WORTH WATCHING, WORST MOVIE EVER HANDS DOWN". Twitter was filled with countless such posts after the US release of It Comes at Night last month. Mainstream moviegoers went in expecting a straight-up horror; they came out unsure about what they'd seen, and they didn't like it. Critics, and a certain section of viewers, have loved the film, but its Cinemascore rating – determined by moviegoers' opening-night reactions – is a D.

Continued at TheGuardian.

ALSO

Trailer for Film Society of Lincoln Center's Scary Movies X is not clowning around
By Clark Collis
After a terrifying time in New York which doesn't involve learning how much a ticket for Hamilton still costs? Then may we recommend you check out the lineup for the Film Society of Lincoln Center's Scary Movies X, which runs July 14-20. New films screening at this latest iteration of the horror movie festival include...

Continued at EW.

WASSMOR

The Evil Within 2 tie-in comic tells what happened between games - come get your first, exclusive look
By Sam Prell
Just what is going on in The Evil Within 2? A story trailer has given us a bit of an explanation, but if you're wondering what happened between the first game and now, you'll want to look to the printed page; specifically, a two-part tie-in comic published by Titan which will be available this September. And we've got an exclusive first look.

Continued at GamesRadar.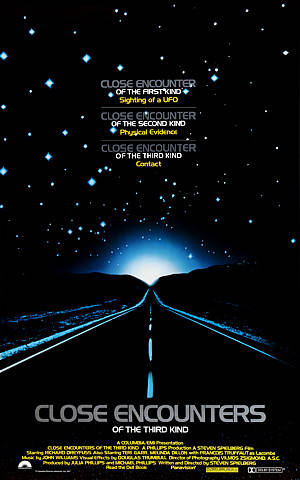 CE3K
In 1977 the legendary STAR WARS was released and absolutely crushed all comers.

William Friedkin's SORCERER? Crushed.

THE ISLAND OF DR. MOREAU? Crushed.

Almost nobody could stand up to the awesome might of STAR WARS, which would go on to play in many theaters, non-stop, for over a year. One massive stand-alone theater, with one screen, playing one movie, 5 times a day for over a year. To the last two modern generations, that is staggeringly unbelievable.

Even more unbelievable? The only movie that could stand up to STAR WARS awesome might was the other one released the same week, SMOKEY AND THE BANDIT. See, parents would take their kids to see STAR WARS while they went to the "grown-up" movie. Burt Reynolds became the actor who could not be defeated, and that made him a powerhouse so huge that Sterling Archer adores and emulates him so much that they've had Burt play himself in animation on the show.

Eventually summer was over, the kids went back to school, and the mall mltiplexes needed other movies. September / October and relatively grown-up movies like DEMON SEED, EQUUS, DAMNATION ALLEY, stood a chance to make a few bucks. Come November / December, other movies could actually breathe into hits like SATURDAY NIGHT FEVER.

Yet just as the already successful director of American Grafitti, George Lucas cemented his name into the rarified A-List with STAR WARS, Steven Speilberg, the already successful director of JAWS, would also cement himself into A-List in 1977 (and the two would become best friends over this) with CLOSE ENCOUNTERS OF THE THIRD KIND.

From that moment on, every 10 years, a massive party happens for these two guys.

Christ! I'm actually sounding like Sterling Archer by this point! Imagine reading this in his voice while he's lobbing grenades and firing a bazooka at Odin operatives!

2017 marks the 40th year of CLOSE ENCOUNTERS OF THE THIRD KIND. A movie from a Horror movie director (at that time: DUEL, JAWS) who played on our fears of the unknown, then mocked those fears.

Yes, there is going to be a 40th Anniverssary Blu-Ray of CE3K. No, despite what you may have read elsewhere, this will Not be the first ever release of the theatrical version of CE3K on home video. That already happened with the 30th Anniversary release and that came out ten years ago in 2007.

I should know and - Shut Up - I still have it.
LOVE THIS SITE?
SUPPORT IT WHEN YOU BUY WORKS FROM
E.C. McMullen Jr.
WILLOW BLUE


"'Willow Blue' will burrow under your skin and stay there long after you've put the book down."
- Jeffrey Reddick, Creator of
FINAL DESTINATION

PERPETUAL BULLET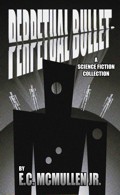 "'Some People' ... may be the standout story in the book."
- John Grant, Infinityplus

IN OTHER BOOKS
E.C. McMullen Jr.'s
short story
CEDO LOOKED LIKE PEOPLE
in the anthology
FEAR THE REAPER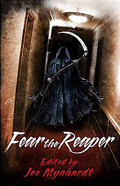 "This Ray Bradbury-esque is one of the most memorable and one of the more original stories I've read in a long time."
- Amazon Review
HORROR 201: The Silver Scream
PAPERBACK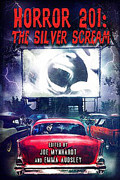 Filmmaker's Guidebook
featuring
RAY BRADBURY,
JOHN CARPENTER,
WES CRAVEN,
TOM HOLLAND,
E.C. McMULLEN Jr.,
ED NAHA,
GEORGE A. ROMERO,
and many more.
Extensively quoted in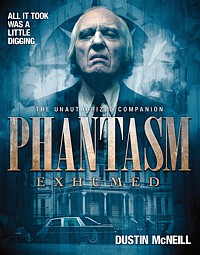 PHANTASM EXHUMED
The Unauthorized Companion

Robert S. Rhine's
SATAN'S 3-RING CIRCUS OF HELL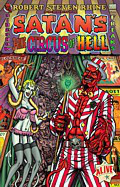 Forward by
GAHAN WILSON,
FEO AMANTE.
Featuring comics by
WILLIAM STOUT,
HILARY BARTA,
STEVE BISSETTE,
SPAIN RODRIGUEZ,
FRANK DIETZ,
JIM SMITH,
TONE RODRIGUEZ,
FRANK FORTE,
ERIC PIGORS,
ALEX PARDEE,
MIKE SOSNOWSKI,
OMAHA PEREZ,
DAVID HARTMAN,
D.W. FRYDENDALL,
SHANNON WHEELER,
VINCENT WALLER,
JACOB HAIR,
NENAD GUCUNJA,
STEVEN MANNION,
NORMAN CABRERA,
and more!
ALSO
IN CINEMA
E.C. McMullen Jr.
HEAD PRODUCTION DESIGNER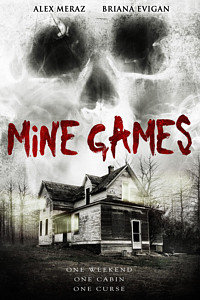 MINE GAMES
(Starring:
JOSEPH CROSS, ALEX MERAZ, BRIANA EVIGAN)
Dept. head
SPECIAL EFFECTS MAKE-UP
(SFX MUA) and Michael Madsen's stunt double on the movie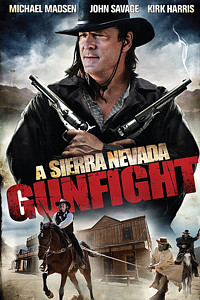 A SIERRA NEVADA GUNFIGHT
(Starring:
MICHAEL MADSEN and JOHN SAVAGE).

PRODUCTION DESIGNER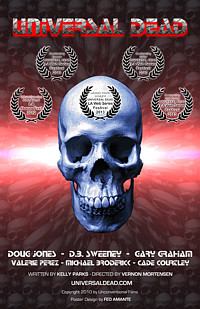 UNIVERSAL DEAD
(Starring:
DOUG JONES, D.B. SWEENEY, GARY GRAHAM)

ART DIRECTOR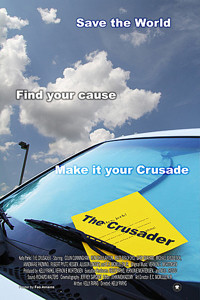 THE CRUSADER
(Starring COLIN CUNNINGHAM, GARY GRAHAM)