FEO NEWS FOR FALL 2017:
- OCTOBER -
The detritus of old Horror/Thriller history can be found here.
These are archived news items, many of them outside of this website, so overtime the links may not work.
ON THE FIRST DAY OF HALLOWEEN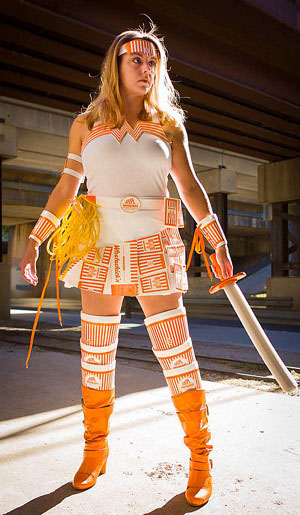 AND
This Looks Like A Meal For...
WHATAWOMAN!
This Texas Whatawoman Costume Just Won Halloween by a Landslide
When darkness falls and midnight hunger strikes, who ya gonna call? Whatawoman! That's exactly what we're thinking after seeing this amazing Halloween costume from Reneé Fujii in Fort Worth, Texas.
Continued at OpenEats.
PLUS
PRESS YOUR BUTTONS
By E.C.McMullen Jr.
Only four people have ever co-wrote fiction with Stephen King.
Peter Straub, King's two sons, and now Richard Chizmar.
Stephen King and Richard Chizmar's horror novella, WENDY'S BUTTON BOX, hits stores in paperback today.
ALSO
Mickey Mouse - The Mad Doctor - 1933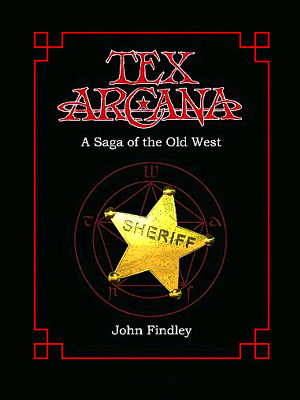 COMIC OBSCURA: TEX ARCANA




By

E.C.McMullen Jr.
Beginning with the original illustrated magazine French METAL HURLANT, the creation of Europe's top comic writers and illustrators hit American shores as HEAVY METAL magazine.

It featured writers and artists who would be the driving visionary force behind a revolution in comics that died years before, as American underground comics and their artists were homogenized into the mainstream by Playboy and Marvel (to name a few).

With HEAVY METAL comics, stories were adult, violent, complex, daring, and edgy again. With the likes of Richard Corben, Enki Bilal, Tanino Liberatore and Stefano Tamburini (to name a very small few*), they often dove into sex without being mired in mere pornography: Plunged the depths of nihilism without losing heart, and wallowed in human depravity with a knock-about sense of humor.

On the barely scratched surface, it all seemed like juvenile patter with a hard R rating. Something for newly minted adults who were still trapped in childhood.

Except the themes were the constant nightmares of 30+ year olds, male and female: Out of reach to the experiences of any simple manchild.

Over 40 years later and METAL HURLANT / HEAVY METAL magazine is a lost treasure trove of missed opportunities. The hot blue flame of creativity died long before the new millennium and the magazine that introduced a young generation to H.R. Giger, H.P. Lovecraft, ALIEN, DAWN OF THE DEAD, John Carpenter's THE THING, TERMINATOR, PREDATOR, and the hardest of the hard-core Heavy Metal rock bands, sputtered into comic book complacency.

Star Wars, TREMORS, THE FIFTH ELEMENT, THE MATRIX, IMMORTAL, GUARDIANS OF THE GALAXY, and VALERIAN germinated in the pages of METAL HURLANT years, even decades before they were committed to screenplay.
There was the HEAVY METAL animated movie, which domesticated the wild spirit of the magazine stories for a general audience, as it carefully followed the adult animation trail already blazed in the previous decade by Ralph Bakshi.
Understand however, that it remained the magazine, and not the movie, that the socially repressed censorship scolds lost their shit over in the birth of a societal revolution.
It changed Marvel. It changed DC, and that change stuck for over a quarter of a century.
As we see today, the censor scolds won (at least momentarily). The tweeny domesticated house pets of the faux vanguard look to the corrupt and weary 1960s great-grand guard for guidance, and have appropriated a mollified temporary tattoo of revolution.
Your Mom & Dad had it way better than you.
However, before HEAVY METAL's light went out, there was TEX ARCANA.
Read my /TEX ARCANA review.
*Not kidding, with the guidance of original creators, "Les Humanoïdes Associés" (Jean Giraud, Philippe Druillet, Jean-Pierre Dionnet, and Bernard Farkas), METAL HURLANT / HEAVY METAL was a hot gas galaxy that birthed stars!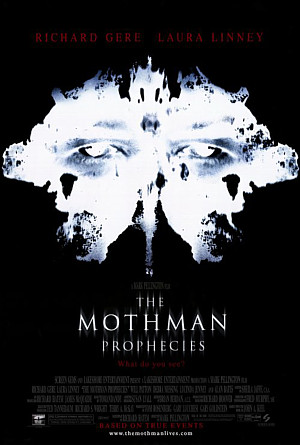 CINEMA OBSCURA: THE MOTHMAN PROPHECIES




By

E.C.McMullen Jr.
When THE MOTHMAN PROPHECIES was released in January of 2002, the U.S. and the world were still reeling from the events of September 11, 2001.

Having a movie about a creature that is predicting a disaster that will kill untold hundreds was a little close to the bone in that era, so like many movies that appeared touchy from a marketing standpoint, Sony / Screen Gems decided to release this $32 million budget movie in the dumpster month of January, and cut their losses.

The fact that their A-List lead actor incurred the wrath of New Yorkers in both wings by publically calling for peace and tolerance for those who attacked us, from onstage at a benefit concert for the first responders no less, didn't endear his box office value either.

Or so it would seem.

THE MOTHMAN PROPHECIES was quietly released to theaters during the time of year when Indies have their heyday, and opened at a dismal #6.

The following weekend it held onto its spot, competing against heavy hitting Christmas releases like Black Hawk Down, A Beautiful Mind, and THE FELLOWSHIP OF THE RING.

In its fourth week THE MOTHMAN PROPHECIES eclipsed its budget at the box office, something it took Black Hawk Down 8 weeks to achieve. Its moderate success was wholly unexpected and left Sony wondering where they went wrong, and what would have happened had they supported their movie.

Read my /THE MOTHMAN PROPHECIES review.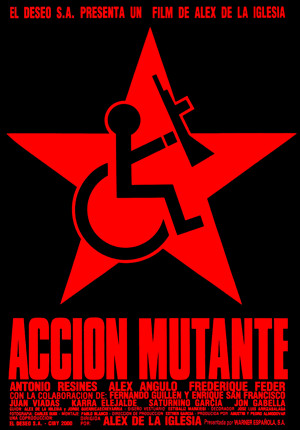 CINEMA OBSCURA: ACCION MUTANTE




By

E.C.McMullen Jr.
By now you're noticing that a lot of great movies are being made in the world and the U.S. isn't getting a chance to see it.

It's not that Norte Americanos wouldn't pay to see it, they just aren't given the opportunity.

Seriously, what's the excuse for ignoring the largest single market in the world where Horror and Science Fiction are so damn huge that there are around 100 genre conventions in any given year, every single year?

And they wonder why pirate torrents still exist.

Today's Cinema Obscura is Álex de la Iglesia's ACCION MUTANTE.

The most casual search of the Internet for this title will expose you to a ravenous fanbase that is in love with this movie, and harbors various degrees of passion for all of Álex de la Iglesia's work.

Potential fans in the U.S. will be hard-pressed to find legal copies of this movie. I don't know if any Region 1 copies ever existed. Most Americans I know who have seen this movie, did so at their local Arthouse theater at some point.

However, if you're looking for encouragement,

Read our /ACCION MUTANTE review.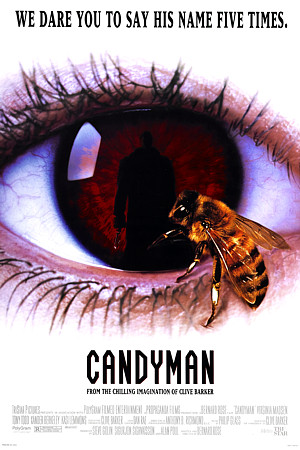 CINEMA OBSCURA: CANDYMAN




By

E.C.McMullen Jr.
It's rare that a studio picture ever makes the CINEMA OBSCURA.

Yet the fact remains that as the Horror movie fans draw, paint, and Photoshop their favorite monsters from Horror cinema, one of the most infamous, CANDYMAN, so often gets left out.

Is it because the sequel, FAREWELL TO THE FLESH, burned the first? Is it because the second sequel, a Direct to Video non-effort, burned the franchise?

Of course not. THE AMITYVILLE HORROR, CHILD'S PLAY, TREMORS, HELLRAISER, and more have all had shitty sequels and all went Direct to Video. The original SALEM'S LOT and IT movies were born on the boob tube long before Pennywise slithered to the theater screen.

So why does CANDYMAN get such short shrift? Especially when Horror actor Tony Todd (THE CROW, FINAL DESTINATION [all], HATCHET, Masters of Horror: VALERIE ON THE STAIRS) delivered so masterfully, enduring over 20 bee stings throughout the trilogy? That's right: it's not cgi, greenscreen, or practical effects. those are real bees in his mouth with their stingers still attached.

Anyone can jump to conclusions and I don't have an answer. I just keep asking the artists and Social Media posters, "Where's Candyman?"

Why?

I love this movie warts and all and, while I gave it 3 Shriekgirls, that is a strong, enduring 3, meaning it's a movie you can watch over and over and still enjoy it.

I wish I could say that about some of the 5 Shriekgirl movies that quickly dimmed upon repeat watchings.

Today, October 16, in 1992, CANDYMAN was released on the world.

Read my /CANDYMAN review.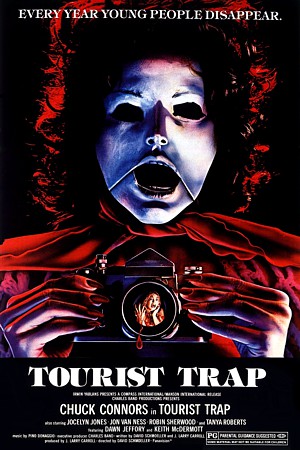 CINEMA OBSCURA: TOURIST TRAP




By

E.C.McMullen Jr.
There was a brief period in Charles Band's career when he cared about taking chances, pushing the envelope, and he went whole hog with it.

For all the good it did him.

Eventually, and entirely in the home video market, his movies from DOLLS to RE-ANIMATOR to FROM BEYOND, Band's association with Stuart Gordon became a money machine.

Before we lived in the Internet era of Word of Text, there was Word of Mouth, and video rental chain stores were stocking the shelves with all manner of movies that could have disappeared forever before home video.

In this momentary period, great directors like John Carpenter had a chance for second life with his movies that bombed at the box office to come back strong as now critically and audience desired classics from THE THING to BIG TROUBLE IN LITTLE CHINA.

In his own way, Charles Band was part of this, but the only way to show that he wasn't simply a purse for Stuart Gordon was for Charlie to go it alone. He did that with the incredibly creepy and chilling, TOURIST TRAP.

Read my /TOURIST TRAP review.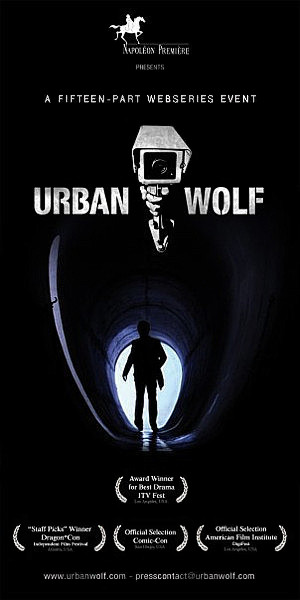 CINEMA OBSCURA: URBAN WOLF




By

E.C.McMullen Jr.
So let me set the table for you.

I hit the San Diego Comic-Con in 2009.

Every ComicCon has its one dark horse, some indie, just below the radar, that makes a splash.

Usually it is a comic title, but that year I put my money on a new webseries called URBAN WOLF.

A Science Fiction Mystery Thriller written, directed, and produced by Laurent Touil Tartour (SAN-ANTONIO), URBAN WOLF was shot entirely in Paris, France. It will be presented in 15 webisodes so bookmark URBAN WOLF.

I saw it and was wowed. Everyone I showed it to was also wowed. This could be a hit.

At least, that's what I thought in 2009. So why did it become obscure?

It was way ahead of its time when the technology didn't know what to do with it.

We're talking VOD, here. It's now 2017 and the purveyors of VOD still don't know what to do with it except make money while cutting the creators out of the loop. VOD remains a parasite platform, but I'm here to talk about the Suspense Thriller webseries, URBAN WOLF.

Read /URBAN WOLF review.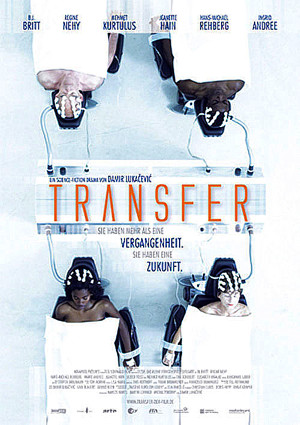 CINEMA OBSCURA: TRANSFER




By

E.C.McMullen Jr.
7 years before GET OUT became a sweeping smash hit in North America, I saw the German movie, TRANSFER at the 2010 Shriekfest in Los Angeles.

It was remarkably close to GET OUT in every way, except it was more Science Fiction-y, more believable, more chiiling, and more Horrific.

Just as GET OUT swept through box office receipts, TRANSFER swept up awards at film festivals, garnered high praised from critics, and fell into a vacuum of incompetent North American distribution thanks to Mongrel Media - a company with a seemingly vast slate of movies featuring big stars, that never go anywhere.

GET OUT was fortuante to have Blumhouse Productions guide it through its distribution channels and challenges.

TRANSFER was unfortunate to have Mongrel Media.

Their size of their mismanaged mausoleum of titles is downright scary in its obscurity. Mongrel Media is clearly a company where good movies go to be buried.

So it is that a great movie like TRANSFER defines Cinema Obscura the way few movies do.

Read /TRANSFER review.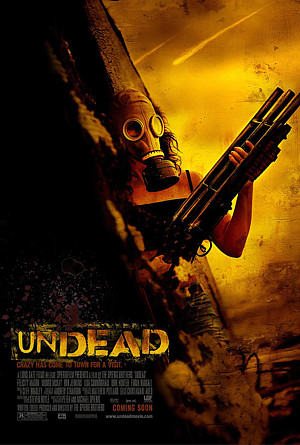 CINEMA OBSCURA: UNDEAD




By

E.C.McMullen Jr.
Another day another Lionsgate stumble. There are times I wonder how they stay afloat when even their last leg on the stool, Tyler Perry, is attempting to spread the diminishing returns of his Madea character to cover their Horror movie reputation as well (

it's failing horrifically

).

But that's what's happening and Lionsgate has no one but themselves to blame. Yesterday I told you about the critically acclaimed DANCE OF THE DEAD, that Lionsgate grabbed then fumbled? Today I'm talking the Australian, UNDEAD.

Australian Horror movies are known for their balls to the wall gore and action (MAD MAX everyone? How about WOLF CREEK?) and UNDEAD is right up there with the best of them.

But why is that?

Read my /UNDEAD review.

Want more Spierig Bros.?

Check out my review of DAYBREAKERS.

Want still more Spierig Bros.? Well Michael Spierig directed JIGSAW, which is coming up this month!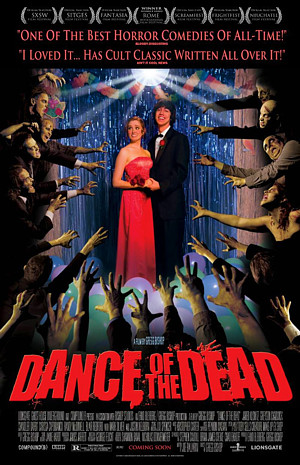 CINEMA OBSCURA: DANCE OF THE DEAD




By

E.C.McMullen Jr.
This fun flick is available in Blu-Ray and Steelbook throughout the rest of the world, which shows how well distributors like Paramount and Sony can handle your foreign distribution, while Ghosthouse Underground and Lionsgate incompetently choke your movie to death in the home market.

Lionsgate in particular has made its name and livelihood on Horror movies, so since DANCE OF THE DEAD has demonstrably proven itself in every market where it didn't get short shrift, what gives?

That's a mystery I have no access to. I can only look at the money squandering real-world result of such short-sighted business acumen.

That is why, in the U.S., DANCE OF THE DEAD falls under my Cinema Obscura. You can find it on DVD at least, but don't expect a lot of extras.

Instead, let me tell you why it's worth your while,

Go to /DANCE OF THE DEAD review.

Have you already seen it?

Well have you read my interview with Director and Producer, Gregg Bishop?

No? Well don't wait another minute! Check out /UnderTheMicroscope: Gregg Bishop.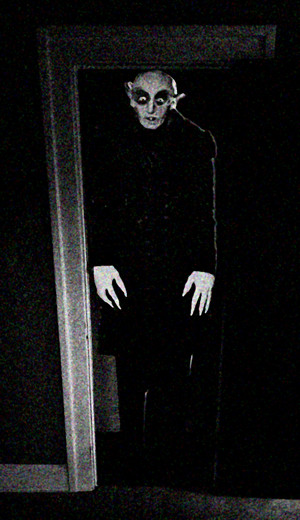 MY FIRST MONSTER




By

E.C.McMullen Jr.
Being as today is October 1st, I feel an introduction is in order.

You may not remember it, maybe you buried it, but everyone has their first fear: their first monster. This is mine.

FIRST MONSTER
Deep in the night while everyone slept, five year old Ankar sat on the foot of his bed.

His feet dangled over the floor as his hands firmly gripped the edge, ready to launch himself off … if need be.

Meanwhile, with his head tilted slightly to the left, so his ear was pointed to the source, Ankar gave his closet door a wary side-eye stare.

Something moved in there, the soft noise woke him up. Now there was silence but Ankar was certain that, whatever it was, was biding its time.

It waited for Ankar to let down his guard.

Continued at First Monster.

AND

Why not experience what I did, so very long ago?

Bram Stoker and F.W. Murnau's NOSFERATU.


The original 1922 film, from the original uncredited work by Bram Stoker. Starring Max Shrek as the Vampire. Also stars Gustav von Wangenheim, Greta Schröder, Georg H. Schnell, Ruth Landshoff, Gustav Botz, Alexander Granach, John Gottowt, and Max Nemetz. Written by Henrik Galeen. Directed by F.W. Murnau

There are more movies at the Feo Amante Theater. Go to NOW SHOWING!
LOVE THIS SITE?
Support it when you buy from

E.C. McMullen Jr.
WILLOW BLUE


"'Willow Blue' will burrow under your skin and stay there long after you've put the book down."
- Jeffrey Reddick, Creator of
FINAL DESTINATION

PERPETUAL BULLET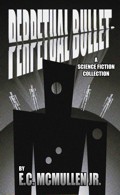 "'Some People' ... may be the standout story in the book."
- John Grant, Infinityplus

IN OTHER BOOKS
E.C. McMullen Jr.'s
short story
CEDO LOOKED LIKE PEOPLE
in the anthology
FEAR THE REAPER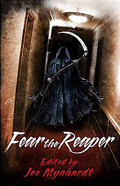 "This Ray Bradbury-esque is one of the most memorable and one of the more original stories I've read in a long time."
- Amazon Review
HORROR 201: The Silver Scream
PAPERBACK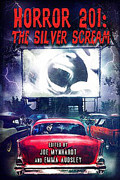 Filmmaker's Guidebook
featuring
RAY BRADBURY,
JOHN CARPENTER,
WES CRAVEN,
TOM HOLLAND,
E.C. McMULLEN Jr.,
ED NAHA,
GEORGE A. ROMERO,
and many more.
Extensively quoted in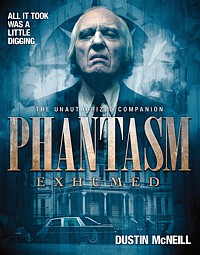 PHANTASM EXHUMED
The Unauthorized Companion

Robert S. Rhine's
SATAN'S 3-RING CIRCUS OF HELL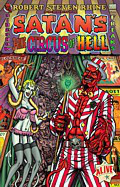 Forward by
GAHAN WILSON,
FEO AMANTE.
Featuring comics by
WILLIAM STOUT,
HILARY BARTA,
STEVE BISSETTE,
SPAIN RODRIGUEZ,
FRANK DIETZ,
JIM SMITH,
TONE RODRIGUEZ,
FRANK FORTE,
ERIC PIGORS,
ALEX PARDEE,
MIKE SOSNOWSKI,
OMAHA PEREZ,
DAVID HARTMAN,
D.W. FRYDENDALL,
SHANNON WHEELER,
VINCENT WALLER,
JACOB HAIR,
NENAD GUCUNJA,
STEVEN MANNION,
NORMAN CABRERA,
and more!
ALSO
IN CINEMA
E.C. McMullen Jr.
HEAD PRODUCTION DESIGNER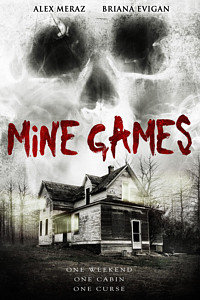 MINE GAMES
(Starring:
JOSEPH CROSS, ALEX MERAZ, BRIANA EVIGAN)
Dept. head
SPECIAL EFFECTS MAKE-UP
(SFX MUA) and Michael Madsen's stunt double on the movie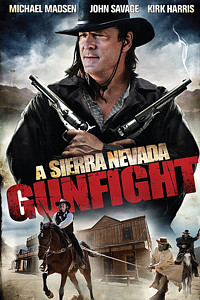 A SIERRA NEVADA GUNFIGHT
(Starring:
MICHAEL MADSEN and JOHN SAVAGE).

PRODUCTION DESIGNER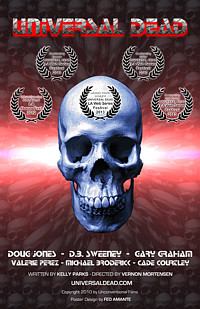 UNIVERSAL DEAD
(Starring:
DOUG JONES, D.B. SWEENEY, GARY GRAHAM)

ART DIRECTOR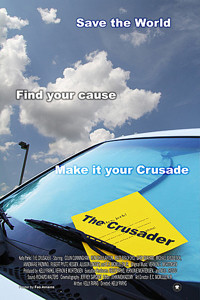 THE CRUSADER
(Starring COLIN CUNNINGHAM, GARY GRAHAM)