FEO NEWS FOR FALL 2017:
- SEPTEMBER -
The detritus of old Horror/Thriller history can be found here.
These are archived news items, many of them outside of this website, so overtime the links may not work.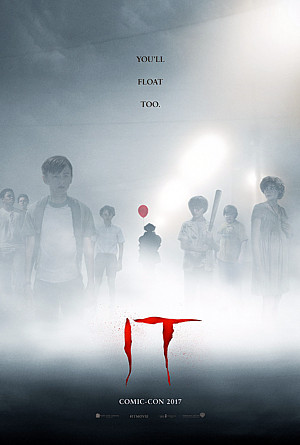 YOU DUG IT
US Theatrical Box office


By

E.C.McMullen Jr.


#1


Remakes rarely enjoy a better reception than the original movie, yet IT's winning formula was to return to Stephen King's original story instead of retreading the original TV movie.

So what do we have? IT holds the #1 spot for a second weekend in a row. Even more to the point, on a $35 million dollar budget, it finishes it's first week at $218 million domestic.

It's nearly enough to make people forget the dismal performance of THE DARK TOWER, released only 7 weeks ago (Sony Pictures negotiated an additional 214 screens for THE DARK TOWER after seeing the opening performance of Warner Bros. IT, but the return for their trouble was negligible, as the movie still dropped from #13 to #14).

Following the long established winning track record of using no A-list actors, IT producers David Katzenberg (RIVERDALE), Seth Grahame-Smith (ABRAHAM LINCOLN: VAMPIRE HUNTER), Horror movie maker, Roy Lee (DARK WATER, THE STRANGERS, THE UNINVITED), Dan Lin (SHERLOCK HOLMES [2009]), and Barbara Muschietti (MAMA) instead brought on board her Director brother Andy (MAMA) and A-List writer Cary Fukunaga.

With Hollywood's decades of abuse regarding Stephen King's novels and stories, will the success of 2017's IT finally make filmmakers strive for the heights of CARRIE, MISERY, and THE GREEN MILE?

We'll see.

#3
In its first weekend, Writer, Director, and Producer, Darren Arnofsky's mother!, got off to a hobbled start. At Rotten Tomatoes, early criticisms were mixed from enthusiastic to caustic. Overall it appears, the audience despises it. Next week will tell.

#6
In its 6th week and despite a battering of new movies during that time, ANNABELLE: Creation, holds onto #6 spot, enjoying a healthy worldwide $290 million plus cume against a $15 mill. budget. Producer and creator, James Wan is the man!

#9
After 11 weeks, SPIDER-MAN: HOMECOMING, still rocks the top ten. Worldwide you Dig this to the tune of over $860 million against a $175 million budget. At this pace, SPIDER-MAN: HOMECOMING is set to surpass the worldwide cume of the mega-popular GUARDIANS OF THE GALAXY 2. Marvel as a movie brand remains an unstoppable force under Kevin Feige.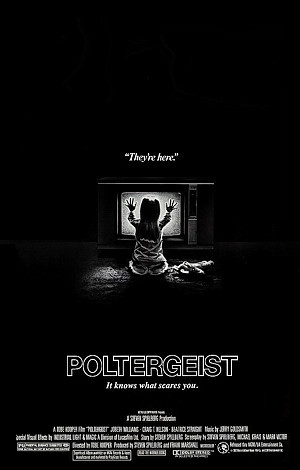 QUICK BITES
A Tribute to Tobe Hooper with Caroline Williams and Bill Moseley


By

E.C. McMullen Jr.
Poltergeist director Tobe Hooper 'deserved' directing credit, not Steven Spielberg, says filmmaker
Hollywood Nice Guy, Mick Garris, has a few heartfelt words about his buddy, Tobe Hooper. There has been a long running mystery over who actually directed POLTERGEIST, Tobe's first studio film.

A few of the actors have gone on recrod as saying that Steven actually directed it.

Mick, who was on the set sometimes, disagrees.

Not that he wants to upset Steven, Mick just wants to give kudos to Tobe. Not at the expense of Steven's feelings, mind you, but a shout out - well maybe a speak out - to Tobe.

Okay, maybe they both kinda directed?

Not that Mick is saying anything against Steven, but is it cool that Tobe gets credit, since he got screen credit anyway? Is that okay? Don't want to make anyone mad or anything...

Listen to Mick Garris' podcast.

AND

Miramax Boards Horror-Thriller 'Perfection' With 'Girls' Director Richard Shepard
By Dave McNary
Miramax Films has preemptively bought rights to the horror-thriller "The Perfection," with "Girls" director Richard Shepard attached.

Shepard wrote the script with the writing team of Eric Charmelo and Nicole Snyder. "The Perfection" centers on a pair of cello prodigies and their sinister obsession.

Continued at Variety.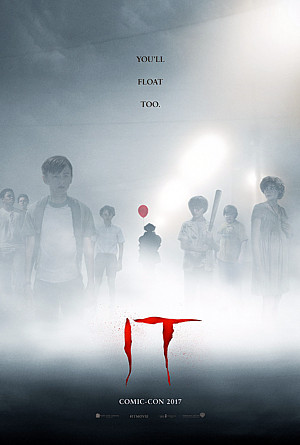 QUICK BITES
Stephen King on killer clowns, 'Stranger Things,' and his secrets for scaring you silly


By

Nick Schager


The undisputed master of modern horror, Stephen King remains as vital and prolific today as he was when his first classics — including Carrie, Salem's Lot, The Shining, and The Stand — were published four decades ago. For proof of the best-selling author's continuing relevance, look no further than the numerous adaptations of his work currently arriving on screens both big and small. Be it Audience Network's Mr. Mercedes and Spike TV's The Mist, Netflix's upcoming Gerald's Game and 1922, or cinema's The Dark Tower, 2017 is a boom year for filmed versions of King's macabre tales.

Continued at Yahoo.

AND

Dracula Prequel in Development at Paramount With 'It' Director Andy Muschietti
By Dave McNary
Paramount Studios has launched development of "Dracula," a prequel to the classic Dracula story, and attached "It" director Andy Muschietti.

Paramount won an auction for the prequel, written by Dacre Stoker and J.D. Barker in the Bram Stoker Estate's first authorized prequel.

Continued at Variety.

FeoNote: And if IT tanks, Paramount will still pay Andy and crew a final check before they fire them. Then Roy Lee and the Muschiettis will go off to make their Indie feature and find their investors with little problem.

Why?

Because a bloat budget $200 million dollar movie that bombs with $150 million in ticket sales is a $25 million dollar movie that would have been a smash hit.
LOVE THIS SITE?


SUPPORT IT WHEN YOU BUY WORKS FROM


E.C. McMullen Jr.


PERPETUAL BULLET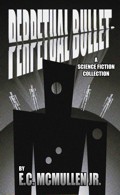 "'Some People' ... may be the standout story in the book."
- John Grant, Infinityplus

WILLOW BLUE


"'Willow Blue' will burrow under your skin and stay there long after you've put the book down."
- Jeffrey Reddick, Creator of
FINAL DESTINATION

IN OTHER BOOKS


E.C. McMullen Jr.'s


short story
CEDO LOOKED LIKE PEOPLE
in the anthology
FEAR THE REAPER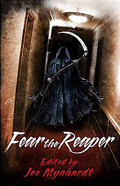 "This Ray Bradbury-esque is one of the most memorable and one of the more original stories I've read in a long time."
- Amazon Review

HORROR 201: The Silver Scream
PAPERBACK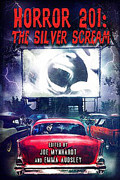 Filmmaker's Guidebook
featuring
RAY BRADBURY,
JOHN CARPENTER,
WES CRAVEN,
TOM HOLLAND,
E.C. McMULLEN Jr.,
ED NAHA,
GEORGE A. ROMERO,
and many more.
Extensively quoted in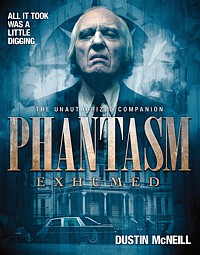 PHANTASM EXHUMED
The Unauthorized Companion
ALSO
IN CINEMA
E.C. McMullen Jr.
HEAD PRODUCTION DESIGNER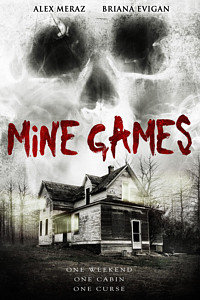 MINE GAMES
(Starring:
JOSEPH CROSS, ALEX MERAZ, BRIANA EVIGAN)
Dept. head
SPECIAL EFFECTS MAKE-UP
(SFX MUA) and Michael Madsen's stunt double on the movie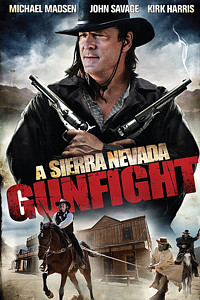 A SIERRA NEVADA GUNFIGHT
(Starring:
MICHAEL MADSEN and JOHN SAVAGE).

PRODUCTION DESIGNER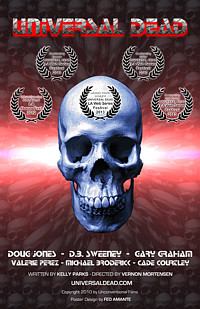 UNIVERSAL DEAD
(Starring:
DOUG JONES, D.B. SWEENEY, GARY GRAHAM)

ART DIRECTOR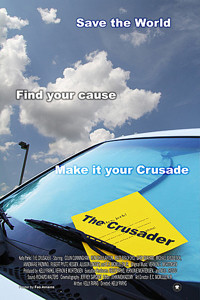 THE CRUSADER
(Starring COLIN CUNNINGHAM, GARY GRAHAM)