Review by
E.C.McMullen Jr.

FRANKENSTEIN

- 1931
USA Release: Nov. 21, 1931
Universal Picture
Rated: USA: N/A
If you've read Mary Shelley's FRANKENSTEIN, then you know it takes a while to build up to the moment where the creature is made.
Not so with Universal Picture's FRANKENSTEIN. The screenplay by Garret Fort (THE RETURN OF SHERLOCK HOLMES [1929], DRACULA [1931], DRACULA'S DAUGHTER, THE DEVIL-DOLL [1936], AMONG THE LIVING), and Francis Edward Faragoh (THE LAST MAN [1932]), was based upon the composition by John L. Balderston (DRACULA [1931], THE MUMMY [1932], MYSTERY OF EDWIN DROOD, BRIDE OF FRANKENSTEIN, THE MAN WHO CHANGED HIS MIND, RED PLANET MARS [1952], DRACULA [1979]), adapted from the play by Peggy Webling, from the novel by Mrs. Percy B. Shelley (Mary Wollenstonecraft Shelley). So through all of these filters, the movie starts with the creature already made and just needing a few more parts.
At a morose funeral (more morose than most), the camera pans, and we see the maddened expression of Fritz (Dwight Fry: DRACULA [1931], THE MALTESE FALCON [1931], THE VAMPIRE BAT, THE BRIDE OF FRANKENSTEIN, DRUMS OF FU MANCHU, FRANKENSTEIN MEETS THE WOLF MAN), peering over a tomb.
"Down! Down you fool!" hisses Dr. Henry Frankenstein (Colin Clive: THE BRIDE OF FRANKENSTEIN, MAD LOVE). After the grave digger has buried the coffin and left, Henry and Fritz dig up the body and take it.
To Dr. Frankenstein, the body isn't dead. "He's just resting. Waiting for a new life to come!"

Later, they drive their horse drawn wagon past the body of a man who has been executed, his body left crucified on a high post. Fritz scrambles up to retrieve the body, but Dr. Frankenstein soon discovers that the neck was broken during execution. This brain is no good. "We must find another brain!"
Later, Fritz waits outside at a University Lecture. The Lecture by Doctor Waldman (Edward Van Sloan: DRACULA [1931], BEHIND THE MASK, THE MUMMY [1932], A SHOT IN THE DARK [1935], DRACULA'S DAUGHTER, THE PHANTOM CREEPS) points out the differences between a perfectly normal brain in a jar, and the criminal brain in a jar. After everyone has left, the physically deformed hunchback, Fritz, makes a mistake and takes the bad brain.
Meanwhile and elsewhere, a concerned Elizabeth (Mae Clark: AS THE DEVIL COMMANDS), the fiance of Henry Frankenstein, reads Henry's latest disturbing letter to her platonic friend, Victor Moritz (John Boles). Victor wants to be more than platonic and will do anything to undermine Henry. Elizabeth knows how Victor feels, but feels she can control him through his desire for her - so long as she keeps him on a short leash.
Yuck
The two convince Henry's old Professor, Waldman, to help them get Henry and his "Mad dream" out of that horrid old castle.
Double Yuck
Back at the old castle, a ferocious storm is shaking the sky. Dr. Frankenstein and Fritz are making the last minute preparations to bring their creature to life! At long last, all of Dr. Frankenstein's theories and plans will bear fruit!
What a time to be interrupted by Elizabeth, her dog Victor, and his finger wagging old professor!
Put in a spot between scientific pursuit and love for Elizabeth (plus Victor got in his face and called him crazy), Henry reluctantly invites them into his lab to witness his success.
Dr. Frankenstein and Fritz seem to have a great working relationship, each mad for their own reasons, brought together by a single pursuit.
Amid loud, dangerous, electrical arcing equipment and a thunderous lightening storm overhead, the great work begins.
And at the end of the great work?
"It's alive! It's alive!"
Back at Castle Frankenstein, a shaken Elizabeth and Victor try to explain to Henry's curmudgeon father, the Baron (Frederick Kerr), why Henry won't be there in time for the planned wedding. They attempt this without actually telling the truth. The Baron has his own ideas as to why his son won't come home for his own wedding, and won't be dissuaded by Elizabeth and Victor.
Back at Henry's laboratory on the mountain, Professor Waldman is giving Henry a piece of his mind (well, so to speak). Henry has gone too far!
Waldman: Mark my words! He will prove dangerous!
Frankenstein: Dangerous. Poor old Waldman. Haven't you ever wanted to do something dangerous?
Then the creature backs into the movie and turns around. Boris Karloff (BRIDE OF FRANKENSTEIN, ISLE OF THE DEAD, BEDLAM, THE RAVEN, BLACK SABBATH, TARGETS) and all of his work by SFX Make-up artist, Jack P. Pierce (DRACULA [Universal Pictures -all], THE MUMMY [1930-1940 Universal Pictures -all], THE WOLF MAN [1900s Universal Pictures - all]), is on brilliant, iconic display. Heavy footed and ungainly, Karloff plays the hideous monster with an extraordinary subtle sympathy that no one at the studio expected. The creature was only supposed to horrify audiences. Instead, through Karloff, audiences were both reviled and attracted. The creature winds up being one of the most sympathetic characters in Horror cinema.
Fritz however, has spent every few days of the creature's life, tormenting the living hell out of him.
Faced with the consequence of what he has created, an exhausted Henry chooses to return to Elizabeth and put his madness behind him. Unknown to Henry, his creature escapes and wanders the countryside. He learns, and tragic death follows in his ignorance, fear, and confusion.
To this day, the German Expressionist inspired, angular set design by Art Director Charles D. Hall (DRACULA [1931], MURDERS IN THE RUE MORUE [1932], THE VAMPIRE BAT, THE INVISIBLE MAN [1933], THE BLACK CAT [1934], BRIDE OF FRANKENSTEIN, RED PLANET MARS), perfectly complimented by the cinematography of Arthur Edeson (THE GORILLA [1927], THE OLD DARK HOUSE, THE INVISIBLE MAN [1933]), lends a nigtmarish otherworld quality to the direction of James Whale that remains starkly stunning.
Many movies, even the period piece ones like this, age past their audience far faster than the novels they were based upon. But not FRANKENSTEIN. Even today the retro-tech (Steampunk) of a science that never existed stands on its own: The place and time, timeless.
5 Shriek Girls.

This review copyright 2012 E.C.McMullen Jr.
E.C. McMullen Jr. is a participant in the Amazon Services LLC Associates Program, an affiliate advertising program designed to provide a means for sites to earn advertising fees by advertising and linking to amazon.com.
LOVE THIS SITE?
Support it when you buy from
E.C. McMullen Jr.
PERPETUAL BULLET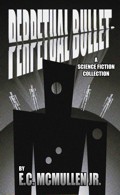 "'Some People' ... may be the standout story in the book."
- John Grant, Infinityplus

WILLOW BLUE


"'Willow Blue' will burrow under your skin and stay there long after you've put the book down."
- Jeffrey Reddick, Creator of
FINAL DESTINATION

IN OTHER BOOKS
E.C. McMullen Jr.'s
short story
CEDO LOOKED LIKE PEOPLE
in the anthology
FEAR THE REAPER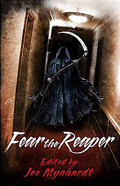 "This Ray Bradbury-esque is one of the most memorable and one of the more original stories I've read in a long time."
- Amazon Review
HORROR 201: The Silver Scream
PAPERBACK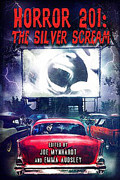 Filmmaker's Guidebook
featuring
RAY BRADBURY,
JOHN CARPENTER,
WES CRAVEN,
TOM HOLLAND,
E.C. McMULLEN Jr.,
ED NAHA,
GEORGE A. ROMERO,
and many more.
Extensively quoted in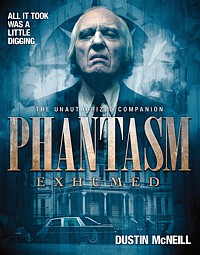 PHANTASM EXHUMED
The Unauthorized Companion

Robert S. Rhine's
SATAN'S 3-RING CIRCUS OF HELL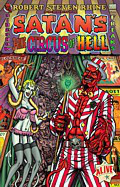 Forward by
GAHAN WILSON,
FEO AMANTE.
Featuring comics by
WILLIAM STOUT,
HILARY BARTA,
STEVE BISSETTE,
FRANK DIETZ,
JIM SMITH,
TONE RODRIGUEZ,
FRANK FORTE,
ERIC PIGORS,
ALEX PARDEE,
MIKE SOSNOWSKI,
OMAHA PEREZ,
DAVID HARTMAN,
D.W. FRYDENDALL,
SHANNON WHEELER,
VINCENT WALLER,
JACOB HAIR,
NENAD GUCUNJA,
STEVEN MANNION,
and more!
ALSO
IN CINEMA
E.C. McMullen Jr.
HEAD PRODUCTION DESIGNER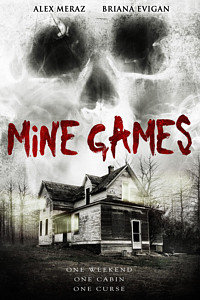 MINE GAMES
(Starring:
JOSEPH CROSS, ALEX MERAZ, BRIANA EVIGAN)
Dept. head
SPECIAL EFFECTS MAKE-UP
(SFX MUA) and Michael Madsen's stunt double on the movie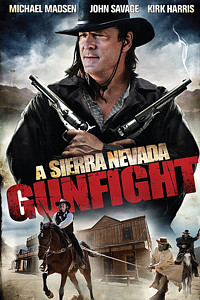 A SIERRA NEVADA GUNFIGHT
(Starring:
MICHAEL MADSEN and JOHN SAVAGE).

PRODUCTION DESIGNER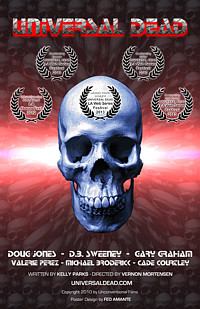 UNIVERSAL DEAD
(Starring:
DOUG JONES, D.B. SWEENEY, GARY GRAHAM)

ART DIRECTOR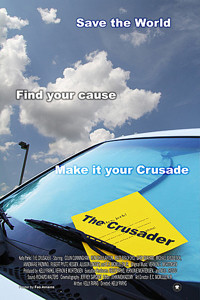 THE CRUSADER
(Starring COLIN CUNNINGHAM, GARY GRAHAM)