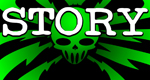 Support This Site
When You Buy My Books
E.C. McMullen Jr.
PERPETUAL
BULLET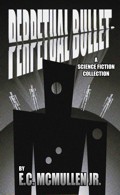 "'Some People' ... may be the standout story in the book."
-

John Grant

, Infinityplus

E.C. McMullen Jr.
WILLOW BLUE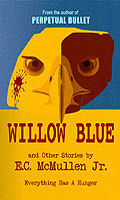 "'Willow Blue' will burrow under your skin and stay there long after you've put the book down."
- Jeffrey Reddick, Creator of
FINAL DESTINATION

IN OTHER BOOKS
E.C. McMullen Jr.'s
short story
CEDO LOOKED LIKE PEOPLE
in the anthology
FEAR THE REAPER


"This Ray Bradbury-esque is one of the most memorable and one of the more original stories I've read in a long time."
- Amazon Review

HORROR 201:
The Silver Scream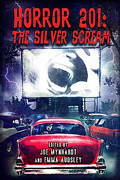 Filmmaker's Guidebook
featuring
RAY BRADBURY,
JOHN CARPENTER,
WES CRAVEN,
TOM HOLLAND,
E.C. McMULLEN Jr.,
GEORGE A. ROMERO,
and many more.



Extensively quoted in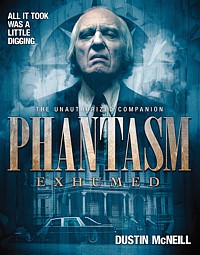 PHANTASM
EXHUMED
The Unauthorized Companion

Also
IN CINEMA
E.C. McMullen Jr.
Head Production Designer




MINE GAMES


(Starring:
JOSEPH CROSS, BRIANA EVIGAN,
ALEX MERAZ)
Review by
E.C.McMullen Jr.
SATAN'S POWDER ROOM - 2003
Writer: Robert Steven Rhine
Artist: Various
Asylum Press
Lemme tell ya how weird the South is. And of course, I mean the Southern United States where I was born and raised. When I was growing up, and the last vestiges of the Hippie era and the 60's were echoing weakly through the 70s, conservatism was re-bolstering itself, preparing to ride into power despite the setback of Watergate. Gerald Ford was in office and even if he lost it to a Democrat, at least it was a Democrat from Georgia! The staunch conservatives of the short hair sixties were now growing their hair a bit longish, letting it touch their ears and tickle their collars. Some even wore polyester. They weren't hippies, but they were "hip".
And I was growing up in a teeny tiny town called St. Cloud, Florida. Even in the 1970s the neighborhoods were still segregated. Black folk were simply not allowed in town after dark. But what was allowed in the local Eckard Drug Store, right there on the magazine rack next to Hot Rod and National Lampoon, was a series of the most bizarre Horror comics I'd ever seen. They were cheap, the cover colors were often washed out: The printing was so inferior that you often saw the pencil marks next to the ink - not for artistic statement, just because the publisher couldn't be bothered to make it any cleaner. These were no where close to the quality of, say, CREEPY or EERIE magazines coming out from Warren.
Inside the illustrated stories were way over the top. Stories of some guy feasting on the entrails of his dead relatives; a piece of a murdered man that came back to life and, little by little took a missing piece from one of his attackers until he had rebuilt himself; all done in black and white and raw as hell.
My family moved and I never saw those comics anywhere ever again. I never missed them, but I never forgot them either. One day I came across Robert Steven Rhine's comic, SATAN'S POWDER ROOM, and just by reading the first story, all of those memories from decades before were unlocked and free to roam.
The cover itself, as you can see, is bizarro and twisted. The title of the comic book totally incongruous with itself, yet you know that something like this is just bound to be full of humor.
It is. But it is also full of the most atrocious Horror you ever read. And I say Horror with a capital Aitch!
The first story is called Spare Parts, and is about an emotionally disturbed mortician who gets too involved with his work, then creates a twisted religion out of his work, then goes even deeper into madness from there. These are the kinds of stories you have read before, but where others would stop, Robert continues. So many times, when reading these kinds of stories, I always imagined, "But what if the protagonist even went so far as to do this?" Robert doesn't give my active imagination any breathing room. And neither did artist John Cassaday, who squeezed every last drop of meaning from Robert's words.
Then there is The Symposium, where we find out that vampires must ritually dine on far more than blood. With Frank Forte's illustrations (also did the wild cover and is the publisher of Asylum Press), we are treated to a horror way, Way, WAY over the top.
In SATAN'S POWDER ROOM, it's possible that Robert found a kindred spirit in Frank, as they seem to compliment each other's styles nicely. Both seem willing to go to the edge and leap and I can only imagine the brain storming sessions they must have.
The last story is The Tattoo Artist, and while the art by Rich Longmore is perfect, this story could be found in any issue of CREEPY, VAMPIRILLA, or EERIE. It is the first two, and the desire to dwell on every last facet of the grue in a way that is humorous and repulsive at the same time, that elevates this comic. I'm eagerly looking forward to more from Robert Rhine, and I give this comic 4 Fanboys!

Review copyright 2003 by E.C.McMullen Jr.