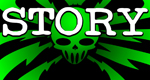 Support This Site
When You Buy My Books
E.C. McMullen Jr.
PERPETUAL
BULLET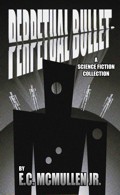 "'Some People' ... may be the standout story in the book."
-

John Grant

, Infinityplus

E.C. McMullen Jr.
WILLOW BLUE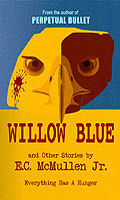 "'Willow Blue' will burrow under your skin and stay there long after you've put the book down."
- Jeffrey Reddick, Creator of
FINAL DESTINATION

IN OTHER BOOKS
E.C. McMullen Jr.'s
short story
CEDO LOOKED LIKE PEOPLE
in the anthology
FEAR THE REAPER


"This Ray Bradbury-esque is one of the most memorable and one of the more original stories I've read in a long time."
- Amazon Review

HORROR 201:
The Silver Scream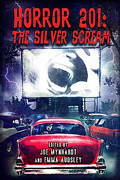 Filmmaker's Guidebook
featuring
RAY BRADBURY,
JOHN CARPENTER,
WES CRAVEN,
TOM HOLLAND,
E.C. McMULLEN Jr.,
GEORGE A. ROMERO,
and many more.
Review by
E.C.McMullen Jr.

SATAN GONE WILD

- 2004
Writer: Robert Steven Rhine
Artist: Various
Asylum Press
Writer, Robert Steven Rhine, creator of the Satan series, proves that you can mature on a subject without growing up. Usually, when a writer tries to keep a series going, they start running out of ideas. So to keep the interest going, they ratchet up the X-factor. In the Satan series case, that factor would be the gross factor. But you can only take that so far. Once you reach the limit - and there is one - you've got nowhere to go but down.
Robert has taken another tack. Instead of raising the gross level, he continues to explore new areas of horror. Will his ideas eventually run out? It's inevitable, especially in a comics medium which uses up so many different story ideas in such small doses. But until then, Rhine keeps things fresh by having a different stable of artists interpret his work. And it largely works.
What's more, with SATAN GONE WILD, Robert also continues to plumb the depths of his stories. Rhine's tales are mere surface plot lines. Yet he avoids the most common tropes, by trying out new bents that are truly twisted.
The first tale is Live Nudes, illustrated by Kevin Colden, which goes balls to the wall with New Orleans Voo doo and making zombies. The two young obnoxious clowns who get their comeuppance reminded me of the two jokers in the story Boneyard Tours, from Rhine's second SATAN comic, CHICKEN SOUP FOR SATAN. It's hysterical and horrific, and sets the tone for the rest of the comic.
The second story is the stand-out of the comic. Fungus Among Us takes the schoolyard phrase and delves into the power hierarchy of a dysfunctional family. Amazingly, Robert shows a talent for being absolutely gross, horrific, and humorous all at the same time. But there is more working here than just a joke and punchline. Like all of Rhine's stories, there is no linear direction. As short as they are, Robert's stories make sure to light every corner, every nook and cranny of horror psyche, before reaching the usually unexpected end. Robert is aided greatly by the artwork of newcomer and Rhine discovery, Nenad Gucunja from Novi Sad, Yugoslavia. Nenad's artwork is extraordinary; not so much for his style (reminiscent of Arthur Suydam), but for his seemingly perfect connection to Rhine's method of story telling. The two compliment each other amazingly well in a second outing, Skinned Deep.
The comic falters with Eat Me! (art by Aleksandar Sotirovski) The story line moves through really bad puns and grotesqueries, betraying it's own setting. Once you set up an atmosphere, however absurd, you have to follow through with it. Yet here, the character's motivations are too thin and shrink with every panel. There is a subtext of blind Hollywood greed, but the story doesn't follow through, remaining only a veneer.
The comic rebounds with the aforementioned Skinned Deep and goes retro with the experimental Horror Noir: The Adventures of Max Herring, Private I. Artist, Hilary Barta, with a style like old E.C. Comics artist, the late Wally Wood, creates the right atmosphere for Rhine's tale of a detective on the trail of an old familiar.
Overall, SATAN GONE WILD is the best in the series yet. With eye-punching cover art by Frank Forte - who has done all the "Satan" covers (so popular with fans they are now appearing as shirts) - this is the kind of disgusting Horror humor that many reach for but few achieve. Edgy and raw without losing it's grip, SATAN GONE WILD is the best thing since ass!

Review copyright 2004 by E.C.McMullen Jr.