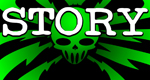 You Support This Site
When You Buy My Books
E.C. McMullen Jr.
PERPETUAL
BULLET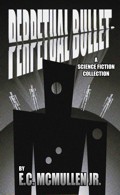 "'Some People' ... may be the standout story in the book."
-

John Grant

, Infinityplus

E.C. McMullen Jr.
WILLOW BLUE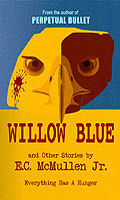 "'Willow Blue' will burrow under your skin and stay there long after you've put the book down."
- Jeffrey Reddick, Creator of
FINAL DESTINATION

IN OTHER BOOKS
E.C. McMullen Jr.'s
short story
CEDO LOOKED LIKE PEOPLE
in the anthology
FEAR THE REAPER

"This Ray Bradbury-esque is one of the most memorable and one of the more original stories I've read in a long time."
- Steve Isaak,
Goodreads

HORROR 201:
The Silver Scream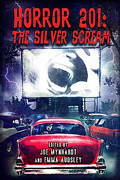 Filmmaker's Guidebook
featuring
RAY BRADBURY,
JOHN CARPENTER,
WES CRAVEN,
TOM HOLLAND,
E.C. McMULLEN Jr.,
GEORGE A. ROMERO,
and many more.



Extensively quoted in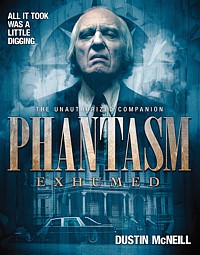 PHANTASM
EXHUMED
The Unauthorized Companion

And In
CINEMA


E.C. McMullen Jr.


Head Production Designer

MINE GAMES


(Starring:
JOSEPH CROSS, BRIANA EVIGAN,
ALEX MERAZ)

Production Designer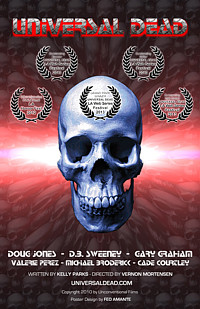 UNIVERSAL DEAD
(DOUG JONES,
D.B. SWEENEY,
GARY GRAHAM)

Art Director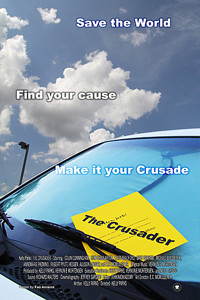 THE CRUSADER
(COLIN CUNNINGHAM,
GARY GRAHAM)
Review by
E.C. McMullen Jr.

APT PUPIL

- 1998
USA Release: OCT. 23, 1998
Tristar Pictures.
USA: Rated R
This is the final harvest from Stephen King's book, DIFFERENT SEASONS and it ranks up there with SHAWSHANK REDEMPTION.
APT PUPIL is about a boy named Todd (Brad Renfro), so fascinated by WWII's Nazi Germany, that he alone in his town recognizes that Nazi war criminal Kurt Dussander (Ian McKellen: GODS AND MONSTERS, X-MEN, THE LORD OF THE RINGS) lives there as well.
Kurt has been living in the United States under an assumed name since the 1960's.
Todd confronts Kurt and threatens to expose him unless the old Nazi does what he is told; which is to tell the hair-raising true tales of the inhuman things he did as a young, snot-nosed officer in the German military.
"Be careful boy, you play with fire."
- Kurt
Kurt, now an old and frightened man reluctantly but eventually complies. Just enough to fulfill the young creeps request and then be left alone. But Todd's demands grow like a junkie needing a bigger fix. He mail orders a Nazi costume / uniform and makes old Kurt wear it and march back and forth in his small house as Todd gives the orders. It is fascinating to watch the bitter, reclusive Kurt jerked around helplessly by the arrogant Todd. Larger things are afoot however, as Todd begins to find himself affected by the stories Kurt tells. And the old Nazi is no fool, retelling his memories to an approving listener appears to reignite the passions he doused. Kurt reaches a point where he hates and likes Todd and attempts to orchestrate both his young pupil's victories when he adheres to Kurt's principles as well as Todd's defeats when he strays; stealing control away from the boy.
Todd and Kurt's motivations are mysterious and Director Brian Singer keeps the strings taut on both of his subjects as we wait for it all to snap. Is Kurt really trying to turn Todd onto a better path? Is the retelling of ancient history that the old man has hid for so long revitalizing Kurt and turning him back into a monster?
What would a "better path" even look like to someone like Kurt?
The movie has so many good points, not the least of which is knowing when to stay with King's story and when to leave it. About the only real gripe I had is the haunting imagery that is used during the reminiscing and dreaming. I would have liked to see a lot more of it, as the movie needed to fully convey the brutality of Kurt's era and not just blow the dust off of the audiences individual education (or lack) of the Holocaust.
Todd's parents, Monica (Ann Dowd) and Richard (Bruce Davison: WILLARD, THE LATHE OF HEAVEN, TOMORROW'S CHILD) would have also rounded out the story.
David Schwimmer (WOLF, A DEADLY SILENCE [TV]) does a turn as a friendly high school guidance counselor, Edward French, who gets caught up in Todd and Kurt's dangerous game. His role is not much, but he adds an extra needle to this prickly movie. Once you watch it, it is hard to turn away or give attention to anything else. Make sure you have all your popcorn and drinks before APT PUPIL starts.
I give it 4 Shriek Girls





This review copyright 1998 E.C.McMullen Jr.