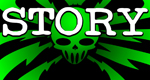 You Support This Site
When You Buy My Books
E.C. McMullen Jr.
PERPETUAL
BULLET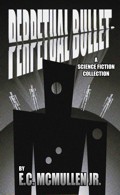 "'Some People' ... may be the standout story in the book."
-

John Grant

, Infinityplus

E.C. McMullen Jr.
WILLOW BLUE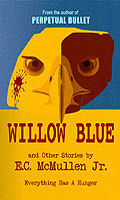 "'Willow Blue' will burrow under your skin and stay there long after you've put the book down."
- Jeffrey Reddick, Creator of
FINAL DESTINATION

IN OTHER BOOKS
E.C. McMullen Jr.'s
short story
CEDO LOOKED LIKE PEOPLE
in the anthology
FEAR THE REAPER

"This Ray Bradbury-esque is one of the most memorable and one of the more original stories I've read in a long time."
- Steve Isaak,
Goodreads

HORROR 201:
The Silver Scream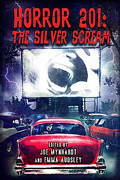 Filmmaker's Guidebook
featuring
RAY BRADBURY,
JOHN CARPENTER,
WES CRAVEN,
TOM HOLLAND,
E.C. McMULLEN Jr.,
GEORGE A. ROMERO,
and many more.



Extensively quoted in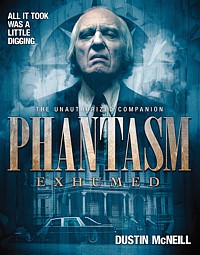 PHANTASM
EXHUMED
The Unauthorized Companion

Robert S. Rhine's
SATAN'S 3-RING
CIRCUS OF HELL

Forward by
GAHAN WILSON &
FEO AMANTE.
Featuring comics by
ALEX PARDEE,
WILLIAM STOUT,
STEVE BISSETTE,
FRANK DIETZ,
JIM SMITH,
FRANK FORTE,
ERIC PIGORS,
MIKE SOSNOWSKI,
OMAHA PEREZ,
DAVID HARTMAN,
STEVEN MANNION,
and more!

And In
CINEMA


E.C. McMullen Jr.


Head Production Designer

MINE GAMES


(Starring:
JOSEPH CROSS, BRIANA EVIGAN,
ALEX MERAZ)

Dept. head
Special Effects Make-Up
(SFX MUA)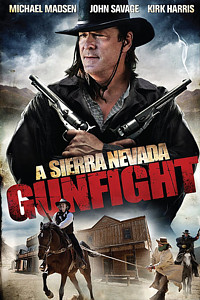 A SIERRA NEVADA
GUNFIGHT
(MICHAEL MADSEN & JOHN SAVAGE).

Production Designer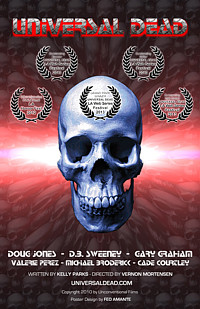 UNIVERSAL DEAD
(DOUG JONES,
D.B. SWEENEY,
GARY GRAHAM)

Art Director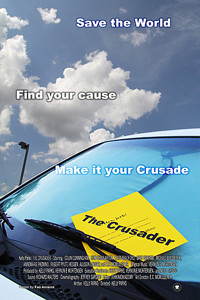 THE CRUSADER
(COLIN CUNNINGHAM,
GARY GRAHAM)
Review by
Kelly Parks

THE BOYS FROM BRAZIL

- 1978
USA Release: October 6, 1978
ITC Entertainment / 20th Century Fox
Rated: USA: R
These ain't them pansy Euro-trash neo-nazi's from THE SUM OF ALL FEARS. These boys is old school.
THE BOYS FROM BRAZIL was directed by Franklin J. Schaffner (PLANET OF THE APES) and written by Heywood Gould, based on the novel by Ira Levin. It opens, paradoxically, in Paraguay rather than Brazil. A young Jewish man watches as a group of old men meet at a restaurant and then drive off together. The young man is Barry Kohler (Steve Guttenberg), an amateur Nazi hunter. He's trying to emulate his hero, legendary Nazi hunter Ezra Lieberman (Laurence Olivier: THE MARATHON MAN, DRACULA [1979], CLASH OF THE TITANS). In fact, he makes a call to Europe to tell Mr. Lieberman what he has found out.
Lieberman has little interest in the wild ravings of a young fool, and almost brushes him off. He does advise him that what he is doing is very dangerous and tells him to go home.
Too bad for Barry, who doesn't listen. He comes to a bad end, but not before discovering that there is indeed a big Nazi get together going on down here, and at the head of the guest list is one of the most evil men in human history: Dr. Josef Mengele (Gregory Peck: CAPE FEAR, THE OMEN). Peck does a wonderful job as the mad doctor, emanating an arrogant certainty in the rightness of his actions. He intimidates everyone around him, with the exception of Eduard Siebert (James Mason: FRANKENSTEIN: THE TRUE STORY, SALEM'S LOT), a representative from the Comrades' Organization, the front for the remnant of Hitler's followers.
Soon after, Lieberman is contacted by David Bennett (John Rubinstein: THE CAR), a friend of Barry's from The Jewish Defense League. He learns that Barry may have uncovered a bizarre plot to murder 94 apparently random men, scattered all over the world, over the next two and a half years. Lieberman feels guilty about Barry's disappearance and enlists the help of a newspaperman friend to watch for articles about the deaths of men who fit a particular description: older men married to much younger wives and working as civil servants or similar occupations.
Lieberman makes an odd discovery when he investigates some of the deaths. All the families involved have sons who seem to be identical. These boys are all about fourteen and have black hair and striking blue eyes. Even when he comes to America he finds another boy identical to those in Europe. What the hell is going on?
TRIVIA
At the time this movie was made, the real Dr. Josef Mengele was believed to be alive and living somewhere in Brazil. The film makers were sure he wouldn't come out of hiding to sue, but actor Gregory Peck said "I hope he does!"
Herr Dr. Mengele is only too happy to explain. It takes Lieberman a while to put it all together (and when he does it's in a great scene) but we learn early on that Mengele has achieved something even today scientists have (probably) not. He has cloned a human being. He has cloned Hitler.
Whoa! Cloned Hitler?! Sounds like the perfect time for a
!!!SCIENCE MOMENT!!!:
First, I must mention that I find Mengele's achievement perfectly believable for a brutally simple reason. If you are a truly evil scientist who has no moral problem with experimenting on people then you'd stand a good chance of successfully cloning a person much sooner than modern scientists. You'd also make many horrible mistakes along the way, but a man like Mengele would treat such horrors as data to be learned from and keep going. I'm sure the bastard could do it.
Second, they correctly show that just cloning Hitler wouldn't automatically produce another person like Hitler. Each of the 94 clones are Hitler's genetic twins but unless they grow up in a similar environment with similar influences, they wouldn't be anything like him in terms of personality. Hence the plot to kill the fathers of the clones, as Hitler's own father died when he was 14. Mengele has thought of everything.
Well, almost everything. He didn't count on a meddling Jew Nazi hunter figuring out his plan. But then…
No, that's enough. This is an excellent film with some of the best actors in American cinema doing some of their best work. This is a thriller based on science that was purely speculative at the time but all too real today. It's not impossible that somewhere, in some uncaptured Nazi's vault, lays an intact tissue sample, waiting for a scientist with extreme politics.
I just gave myself a chill! THE BOYS FROM BRAZIL gets five shriek girls.






This review copyright 2002 E.C.McMullen Jr.