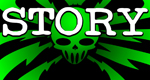 Support This Site

When You Buy My Books
E.C. McMullen Jr.
PERPETUAL
BULLET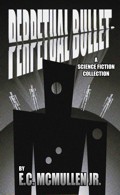 "'Some People' ... may be the standout story in the book."
-

John Grant

, Infinityplus

E.C. McMullen Jr.
WILLOW BLUE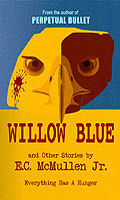 "'Willow Blue' will burrow under your skin and stay there long after you've put the book down."
- Jeffrey Reddick, Creator of
FINAL DESTINATION

IN OTHER BOOKS
E.C. McMullen Jr.'s
short story
CEDO LOOKED LIKE PEOPLE
in the anthology
FEAR THE REAPER

"This Ray Bradbury-esque is one of the most memorable and one of the more original stories I've read in a long time."
- Amazon Review

HORROR 201:
The Silver Scream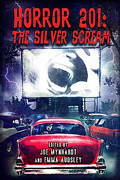 Filmmaker's Guidebook
featuring
RAY BRADBURY,
JOHN CARPENTER,
WES CRAVEN,
TOM HOLLAND,
E.C. McMULLEN Jr.,
GEORGE A. ROMERO,
and many more.



Extensively quoted in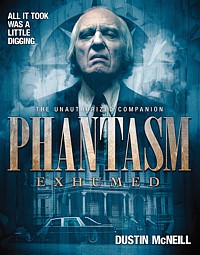 PHANTASM
EXHUMED
The Unauthorized Companion

Also
IN CINEMA
E.C. McMullen Jr.
Head Production Designer

MINE GAMES


(Starring:
JOSEPH CROSS, BRIANA EVIGAN,
ALEX MERAZ)

Dept. head
Special Effects Make-Up
(SFX MUA)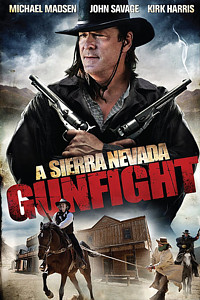 A SIERRA NEVADA
GUNFIGHT
(MICHAEL MADSEN & JOHN SAVAGE).

Production Designer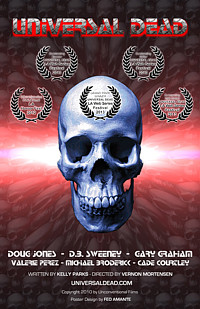 UNIVERSAL DEAD
(DOUG JONES,
D.B. SWEENEY,
GARY GRAHAM)

ART DIRECTOR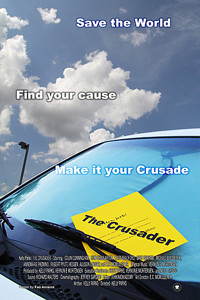 THE CRUSADER
(COLIN CUNNINGHAM,
GARY GRAHAM)
Review by
E.C.McMullen Jr.

THE DAMNED THING

- 2006
Nice Guy Productions / IDT Entertainment / Anchor Bay Entertainment
Rating: N/A

FeoNote: If this was a theatrical release, it would likely get an R for violence and foul language
Do you love surprise birthday parties? I know I do! I love to get them and I love to participate in them for other friends. There's just something about them. Still, not all surprises are good ones.
Young Kevin Reddle (Ryan Drescher: ALONE IN THE DARK [2005]) is eating dinner one night with his Ma Jodie (Georgia Craig: DAWN OF THE DEAD [2004]) and Pa John (Brent Stait: OMEN IV: THE AWAKENING [TV], THE X-FILES [TV], DEAN KOONTZ: INTENSITY [TV], ROSWELL: THE ALIENS ATTACK [TV]) and everything is staid and secure and couldn't be better. Then Ma calls Kevin into the kitchen where, with the help of a surprise birthday cake, Ma is about to make things even better when it looked like things couldn't possibly get any better! As Kevin is helping his Ma, some black goo drips onto his hand from the ceiling. Then Pa walks into the kitchen with a surprise of his own and things couldn't get any worse.
Merry Mishaps occur.
24 years later and an adult Kevin (Sean Patrick Flannery: POWDER, THE BOONDOCK SAINTS, DEMON HUNTER, THE DEAD ZONE [TV]) is the Sheriff of Clover County, where he lives in the small town of Cloverdale, Texas. There is little crime here, so they can afford to have a Sheriff who walks with a pronounced limp.
Kevin is separated from his wife, Dina (Marisa Coughlin: TEACHING MRS. TINGLE, GOSSIP) and so his son, Mikey (Alex Ferris: XMEN: THE LAST STAND), but not for a lack of love. Dina left Kevin because he was turning their house into a monitored prison, with cameras everywhere, not pointing away from the house but pointing toward.
The local small town reporter, Joe Litton (Andrew McIlroy: THE 6TH DAY, BLADE: THE SERIES [TV]), wanders around town, jaywalking in front of oncoming traffic, and generally trying to be a stone in everyone's shoe. I don't see how he expects to sell advertising that way, but maybe his Daddy left him something. Litton particularly tries to goad Kevin into bouncing his face off a brick wall. Kevin doesn't take the bait though, which only infuriates Mr. Litton further.
Kevin hangs around his deputy, Strauss (Brendan Fletcher: FREDDY VS. JASON, GINGER SNAPS: UNLEASHED, GINGER SNAPS BACK, ALONE IN THE DARK): an innocent to the point of naive simpleton who believes that if he can draw a cartoon rat well enough, he'll win the love of a small town beauty.
When the movie opens, tomorrow will be Sheriff Kevin Reddle's birthday. In the local coffee shop where Dina works, Father Tulli (Ted Raimi: CANDYMAN, ARMY OF DARKNESS, THE ATTIC EXPEDITIONS, SPIDER-MAN [all]) tries to offer Kevin some misplaced compassion. When that fails he can only scowl with thinly disguised repugnance at Deputy Strauss. Having been raised a Catholic myself, Raimi pulls this off quite well. Man, could I place THAT look! (No, it wasn't the kind of look you'd expect a pre-pubescent boy to get from a Catholic priest. I was too ugly even then!).
Yes, the town is, as I said, stable and calm. Still, just what the hell happened 24 years ago and why does Sheriff Reddle think it will happen again?
A guy doing some carpentry at his home and telling himself jokes answers that question when he self-inflicts a few hard hammer scratches to his noggin.
Then Sheriff Kevin himself witnesses the results of a crazy car accident where the victim is falling apart.
The local doctor let's Kevin know that those aren't the only problems in the town. Things are far worse: Scary worse. She doesn't know what's going on, but asks Kevin, "Should I be scared?"
And so begins the the inexorable downward spiral of events that turn the peaceful town of Cloverdale into a raging madhouse of terror and wholesale slaughter. What happened to Kevin's Father and Mother in the past has come back to happen again.
Tobe Hooper's last big hit was POLTERGIEST, which was over 25 years ago and which Tobe said that he didn't like having Director credit because Steven Spielberg pretty much took over the whole thing. If we are to believe Tobe, then he really hasn't had a good movie for over 35 years, since the original THE TEXAS CHAINSAW MASSACRE. It's been a hell of a dry spell for Tobe as he foisted so much crap on us over the years. But amazingly, THE DAMNED THING is not one of them. Tobe brought all of his talent, which he has ignored for so long, to the fore.
THE DAMNED THING, based upon the short story by Ambrose Bierce and written for the screen by Richard Christian Matheson (IT WAITS, DANCE OF THE DEAD), is a solid hit Horror movie, and the best of what THE MASTERS OF HORROR has released so far. The lackluster endboss at the grand climax brought it down a bit, but THE DAMNED THING still gets 4 Shriek Girls, and it didn't need any DVD extras to help it get there!





This review copyright 2007 E.C.McMullen Jr.