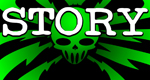 Support This Site

When You Buy My Books
E.C. McMullen Jr.
PERPETUAL
BULLET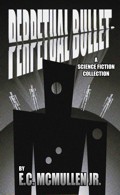 "'Some People' ... may be the standout story in the book."
-

John Grant

, Infinityplus

E.C. McMullen Jr.
WILLOW BLUE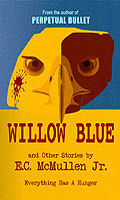 "'Willow Blue' will burrow under your skin and stay there long after you've put the book down."
- Jeffrey Reddick, Creator of
FINAL DESTINATION

IN OTHER BOOKS
E.C. McMullen Jr.'s
short story
CEDO LOOKED LIKE PEOPLE
in the anthology
FEAR THE REAPER

"This Ray Bradbury-esque is one of the most memorable and one of the more original stories I've read in a long time."
- Amazon Review

HORROR 201:
The Silver Scream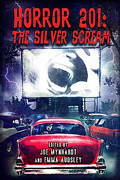 Filmmaker's Guidebook
featuring
RAY BRADBURY,
JOHN CARPENTER,
WES CRAVEN,
TOM HOLLAND,
E.C. McMULLEN Jr.,
GEORGE A. ROMERO,
and many more.

Also
IN CINEMA
E.C. McMullen Jr.
Head Production Designer

MINE GAMES


(Starring:
JOSEPH CROSS, BRIANA EVIGAN,
ALEX MERAZ)

Dept. head
Special Effects Make-Up
(SFX MUA)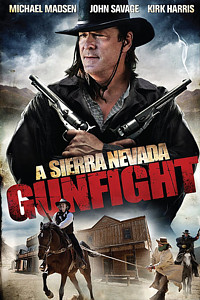 A SIERRA NEVADA
GUNFIGHT
(MICHAEL MADSEN & JOHN SAVAGE).

Production Designer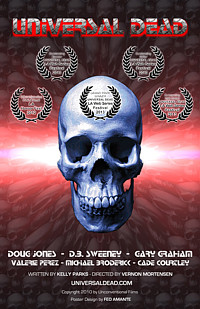 UNIVERSAL DEAD
(DOUG JONES,
D.B. SWEENEY,
GARY GRAHAM)
Review by
E.C. McMullen Jr.

RIGHT TO DIE

- 2005
Nice Guy Productions / IDT Entertainment / Anchor Bay Entertainment
Rating: N/A
FeoNote: If this was a theatrical release, it would likely get an R for nudity, sex, violence, and foul language

Season 2, Episode 9
Writer John Esposito (GRAVEYARD SHIFT, TALE OF THE MUMMY) and Director Rob Schmidt (WRONG TURN) take their bow in Masters of Horror and come up with a surprisingly clean Horror Thriller movie.
And by clean I mean that, while it is laced with "Social Commentary", it doesn't have that heavy-handed preachy smug sense of empty self-satisfaction that is found in more than a few of these Masters of Horror episodes that take their ignorance a little too seriously.
Oh, and Esposito and Schmidt remembered that, first and foremost, they are making a Horror movie.
What helps RIGHT TO DIE stand out from many of the Masters of Horror episodes that want to make a social or political point, is that the characters are well written and multi-faceted. Most important, the folks behind this episode remembered - again - that they are making a Horror movie first.
Cliff Addison (Martin Donovan: INSOMNIA, THE VISITATION, WIND CHILL) and his wife Abbey (Julia Anderson) are driving at night and Cliff is telling Abbey how much he loves her. So naturally they get into a car accident in no time.
From now on, the obvious is out of the way. Abbey winds up burned on over 95% of her body and wavers between life and death. Cliff sees the horrible pain that Abbey is in, is told that she is in a coma from which she may never recover, and Dr. Loring (Anna Galvin), her physician has even worse news. So Cliff decides to have the plug pulled. But the hospital cannot do that unless Cliff goes to court first to verify that he has legal guardianship over his wife.
No problem, right?
No, because Abbey's Mom, Pam (Linda Sorenson: STONE COLD DEAD, CLASS OF 1984, WHISPERS, RELATIVE FEAR) suddenly despises Cliff for wanting to kill her daughter. As it turns out, its all over the news that the airbag on Abbey's side didn't work.
Meaning lawsuit.
Meaning millions of dollars.
Cliff consults his friend and lawyer, Ira (Corbin Bernson: KING KONG [1976], SHATTERED, THE DENTIST [all], TALES FROM THE HOOD, KILLER INSTINCT, FANGS, RAPTOR). HA! A lawyer named Ira! What ARRRR the odds? Corbin dusts off his Arnie Becker character from his L.A. Law days, and goes about sleazing and oozing slime as he tries to console Cliff.
Cliff takes a long hot bath as he tries to come to terms with his grief. Unbeknownst to him, Abbey dies back at the hospital. Suddenly Cliff is confronted with a full normal, naked, and sexually hungry Abbey in his tub. Unbelieving but in the presence of the woman he loves, they have sex, and things fall apart. Literally. Back at the hospital, Abbey is forced back alive by the staff and the burnt Abbey in Cliff's bath disappears. But why would Abbey want to harm her loving husband?
Nearly every major character in Esposito's script is flawed or even damaged, but only a few really get what they got coming to them. Some have bad things happen even though they don't deserve it. Oh well.
It is said that burn treatment is the worst pain a human being can possibly live through and Schmidt visually etches Abbey's pain onto the screen.
There is far more to the story than first meets the eye in RIGHT TO DIE and Schmidt and Esposito ruthlessly attack both sides in one of the most skin crawling episodes ever created for Masters of Horror.
Four Shriek Girls.





This review copyright 2007 E.C.McMullen Jr.