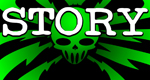 You Support This Site
When You Buy My Books
E.C. McMullen Jr.
PERPETUAL
BULLET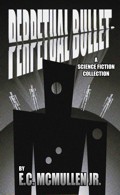 "'Some People' ... may be the standout story in the book."
-

John Grant

, Infinityplus

E.C. McMullen Jr.
WILLOW BLUE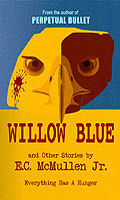 "'Willow Blue' will burrow under your skin and stay there long after you've put the book down."
- Jeffrey Reddick, Creator of
FINAL DESTINATION

IN OTHER BOOKS
E.C. McMullen Jr.'s
short story
CEDO LOOKED LIKE PEOPLE
in the anthology
FEAR THE REAPER

"This Ray Bradbury-esque is one of the most memorable and one of the more original stories I've read in a long time."
- Steve Isaak,
Goodreads

HORROR 201:
The Silver Scream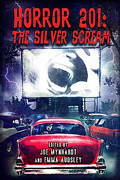 Filmmaker's Guidebook
featuring
RAY BRADBURY,
JOHN CARPENTER,
WES CRAVEN,
TOM HOLLAND,
E.C. McMULLEN Jr.,
GEORGE A. ROMERO,
and many more.

And In
CINEMA


E.C. McMullen Jr.


Head Production Designer

MINE GAMES


(Starring:
JOSEPH CROSS, BRIANA EVIGAN,
ALEX MERAZ)

Production Designer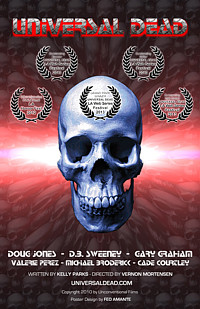 UNIVERSAL DEAD
(DOUG JONES,
D.B. SWEENEY,
GARY GRAHAM)

Art Director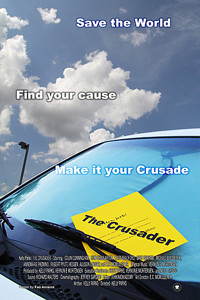 THE CRUSADER
(COLIN CUNNINGHAM,
GARY GRAHAM)
Review by
E.C. McMullen Jr.

RING 0: BIRTHDAY

- 2000
Omega Project / Kadokawa Shoten Publishing Company, Ltd. (Japan) / Golden Scene (Hong Kong)
Ratings: Hong Kong: IIB / Singapore: PG
What an amazing bounce back! Just when it looked like the RINGU sequels couldn't get any worse, RING 0: BIRTHDAY came back every bit the equal of RINGU.
RING 0: BIRTHDAY, serves as a prequel to the series, showing the tragic events that led up to Sadako's intermnet in the well and what REALLY cheesed her off. RINGU 0 shows the world as it is today, with young Japanese girls living in terror of the video and Sadako. Then it jumps back 30 years.
A woman is at a children's school looking for information from 11 years prior. That is when 14 children, nearly an entire class, drowned in the ocean off the island of Izu. There was only one survivor: a young eight year old girl named Sadako. Sadako apparently tried to warn the other children that the water was too dangerous, and stayed on shore, terrified as her classmates swam out. Don't be confused now, it didn't become 41 years ago, it remains 30 years ago. Okay.
Meanwhile (30 years ago), at a college, some students are rehearsing for a play. The lead girl, Aiko (Kaoru Okunuki: GODZILLA, MOTHRA, AND KING GHIDORAH: Attack of the Giant Monsters, SAKEBI) isn't impressing the teacher/director, Mr. Yusaku Shigemori (Takeshi Wakamatsu: ANGEL DUST), which makes him irritable and her cranky. Humiliated, Aiko takes her anger out on her understudy: the shy Sadako (Yukie Nakama: GAMERA 3: REVENGE OF IRIS, TRICK: THE MOVIE [all]), loudly berating her in front of her peers. Nothing happens to the girl for it, Sadako is too shy and withdrawn to act.
It soon becomes apparent that Sadako is emotionally haunted. She sees people who aren't there and she knows that something is wrong. She creeps her peers out with their own visions and nightmares and the fact that they all soon realize that they share these visions with her is even more unsettling.
RING 0: BIRTHDAY is a bittersweet tragedy, chronicling the months leading up to the murder of Sadako. Her true nature, her power, and her potential salvation in the form of a doomed romance with an older, protective classmate, Hiroshi Tôyama (Seiichi Tanabe: HANOCHI), cannot change her undeserved destiny. For Sadako is possessed by a cruel spirit, yet not an evil one.
Beautifully directed by Japanese Horror Director, Norio Tsuruta (KAKASHI, YOGEN, DREAM CRUISE), based on the short story by RINGU author, Koji Suzuki (DARK WATER) and written for the screen by Hiroshi Takahashi (RINGU, RINGU 2), RING 0: BIRTHDAY is far better than its previous sequels.
RING 0: BIRTHDAY is nearly a masterpiece; the equal of the original and a can't miss. If the original RINGU sent a chill up your spine, the end of RINGU 0 will raise your goosebumps.
4 ShriekGirls.





This review copyright 2007 E.C.McMullen Jr.