Review by
E.C.McMullen Jr.

SCARY MOVIE

- 2000
Wayans Bros. Entertainment / Dimension Films
Rated: Australia: MA / Singapore: R / UK: 18 / USA: R
Twenty years ago, a comedy called Airplane! hit the streets and hit the fan. No one had ever seen the kind of off the wall, inane, rapidfire comedy of the Creator / Writer / Director team of Jim Abrahams, David Zucker, and Jerry Zucker - outside of a Loony Tunes cartoon.
Many films have come down the road since, trying to ape that style and flair, and with the exception of Naked Gun and Hot Shots, also created by the same team, everyone else has fallen flat on their face.
The talented family Wayans are no strangers to comedy, but Horror is another matter. SCARY MOVIE is their first tribute to the genre and it rock and rolls. For my taste, this movie could have used a little more rock and a lot less roll, but we'll get to that in a minute.
On the plus side we have a group of talented young actors who have long established themselves as the antithesis of the Aaron Spelling teenybopper house apes. They are every bit as beautiful, no where near as stupid.
SCARY MOVIE Roll Call Sound Off Now:
Anna Faris (LOVERS LANE, MAY) is the hunted heroine Cindy Campbell, too sweet and cutesy for sex, she hides a dark secret about her Father.
Jon Abrahams (THE FACULTY, BRINGING OUT THE DEAD) is Bobby, Cindy's sexually teased but never pleased boyfriend.
Shawn Wayans (NEW BLOOD) is Ray, a strong, hunky football player who refuses to leave his closet, though its doors are glass to everyone else, except...
Regina Hall is Brenda, Ray's girlfriend who knows that there is SOMETHING odd about Ray, but refuses to accept the truth.
Lochlyn Munro (RUN, NEEDFUL THINGS, DEAD MAN ON CAMPUS, DRACULA 2000) is Greg, an alpha male with a small secret.
Shannon Elizabeth (JACK FROST) is Buffy, Greg's girlfriend who doesn't realize that Greg even has a secret (though she SHOULD be the one to know) until she is shown a photograph.
Dave Sheridan is Doofy, Buffy's idiot brother (a cross between SCREAM and There's Something About Mary), who has an affinity for cleaning appliances.
Cheri Oteri is Gail Hailstorm, the obnoxious Television reporter.
And finally there is Carmen Electra as Drew Decker and playing the Drew Barrymore role from the first SCREAM movie.
As originally written and directed, SCARY MOVIE largely makes fun of only the SCREAM and I KNOW WHAT YOU DID LAST SUMMER series.
Last year's (1999) inclusion of many more popular Horror movies, movies that were breeds apart from the teen slasher flicks we've been pummeled into ignoring lo these many years, caused the Wayans Brothers to rethink as well as reshoot, the additional spoofs of THE SIXTH SENSE, THE BLAIR WITCH PROJECT, and FINAL DESTINATION just to name a few. Sometimes these feel pasted on, but even when they do, they are still funny. I recall hearing the laughter from the audience during the Blair Witch spoof turn into disgusted groans of joy. It was about time someone slammed that overhyped scene.
Marlon Wayans continously steals the show both with his looks and energy, but Anna Faris, who has to lead this madness, is perfect in her role of the high school sweetheart who is also an eye rolling, shoulder shrugging tease. Lochlyn Munro is loud and boisterous (a carry over from DEAD MAN ON CAMPUS) without ever actually being funny - but his energy oils the madcap humor that is flying all around him. Shannon Elizabeth, on the other hand, is excellent. Especially as the victim too sarcastic to save her own life.
With this kind of comedy however, it is the situations that are funnier than the actors. Bizarre, knock-about comedy is supposed to be happening to the actors while they handle it all with deadpan straight aplomb. As in Leslie Neilson comedies, its not Leslie who is funny, its what's happening to him that's funny - sometimes.
Where brother Marlon is laughter, Shawn Wayans is not. There are several scenes in SCARY MOVIE that actually rely on the humor that can be generated directly from Shawn, instead of the incident itself. Marlon can mug and make it funny and believable. He knows how to be funny. Shawn hasn't got a clue about funny. When Shawn mugs a face, you wince in pity for him. In SCARY MOVIE though, he is made to run with that comedic situation. Whenever this happens, the film falls and falls hard. Its as almost as if the door got slammed shut on the laughter.
Shawn has shown that he can handle a serious role, and is one to watch should he choose to develop this budding talent. Moreover, he is handsome and could probably carry the role of leading man quite well. But unlike the rest of his brothers, he is Just Not Funny. He is the Zeppo to his siblings Marx Brothers.
The scenes are outrageous, the timing is generally good, and the cast is nearly perfect. I give SCARY MOVIE 3 Shriek Girls.




This review copyright 2000 E.C.McMullen Jr.
E.C. McMullen Jr. is a participant in the Amazon Services LLC Associates Program, an affiliate advertising program designed to provide a means for sites to earn advertising fees by advertising and linking to amazon.com.
LOVE THIS SITE?
Support it when you buy my books
E.C. McMullen Jr.
WILLOW BLUE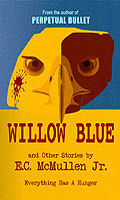 "'Willow Blue' will burrow under your skin and stay there long after you've put the book down."
- Jeffrey Reddick, Creator of
FINAL DESTINATION
PERPETUAL
BULLET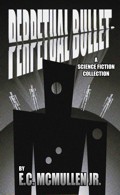 "'Some People' ... may be the standout story in the book."
- John Grant, Infinityplus
IN OTHER BOOKS
E.C. McMullen Jr.'s
short story
CEDO LOOKED LIKE PEOPLE
in the anthology
FEAR THE REAPER


"This Ray Bradbury-esque is one of the most memorable and one of the more original stories I've read in a long time."
- Amazon Review
HORROR 201:
The Silver Scream
PAPERBACK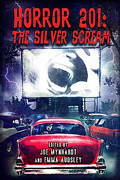 Filmmaker's Guidebook
featuring
RAY BRADBURY,
JOHN CARPENTER,
WES CRAVEN,
TOM HOLLAND,
E.C. McMULLEN Jr.,
GEORGE A. ROMERO,
and many more.
Extensively quoted in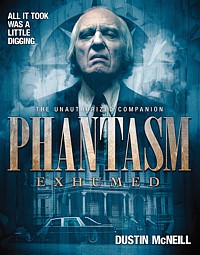 PHANTASM
EXHUMED
The Unauthorized Companion
Robert S. Rhine's
SATAN'S 3-RING CIRCUS OF HELL


Forward by
GAHAN WILSON &
FEO AMANTE.
Featuring comics by
ALEX PARDEE,
WILLIAM STOUT,
STEVE BISSETTE,
FRANK DIETZ,
JIM SMITH,
FRANK FORTE,
ERIC PIGORS,
MIKE SOSNOWSKI,
OMAHA PEREZ,
DAVID HARTMAN,
STEVEN MANNION,
and more!
Also
IN CINEMA
E.C. McMullen Jr.
Head Production Designer


MINE GAMES
(Starring:
JOSEPH CROSS, BRIANA EVIGAN,
ALEX MERAZ)
PRODUCTION DESIGNER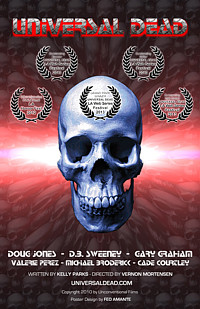 UNIVERSAL DEAD
(DOUG JONES,
D.B. SWEENEY,
GARY GRAHAM)