Review by
Kelly Parks

THE 10TH VICTIM

aka

La Decima Vittima

- 1965
USA Release: December 20, 1965
Compagnia Cinematografica Champion / Les Films Concordia / Anchor Bay Entertainment
Rated: USA: N/A
Italian. What images come to mind? What are Italians famous for? That's right: science fiction! Okay, maybe famous isn't the right word. The phrase "Italian science fiction" is a jarring juxtaposition, isn't it? And maybe you're thinking, "If they do science fiction like they do westerns…" (Yes, your thought actually trailed off into ellipsis like that).
LA DECIMA VITTIMA, better known as THE 10TH VICTIM, was made in 1965 and directed by Elio Petri and written by the committee of Mr. Petri, Ennio Flaiano, Ernesto Gastaldi (ATOMIC CYBORGS, DEMONS OF THE DEAD, HUMAN COBRAS), Tonino Guerra (Andy Warhol's FRANKENSTEIN) and Giorgio Salvioni. The movie is based on "The Seventh Victim" by Robert Sheckley.
The story opens with gunfire in New York City. An armed man is chasing a young woman down the street in broad daylight, shooting at her. Even for New York that should be unusual but a cop watching the situation merely asks, "What's going on here?" The man explains that he is a hunter and shows his ID and the cop is satisfied. The chase continues.
The girl being chased is Caroline Meredith (Ursula Andress: DR. NO, SLAVE OF THE CANNIBAL GOD, CLASH OF THE TITANS) and she doesn't seem especially afraid of the hunter (George Wang). In fact she taunts and laughs at him.
Intercut with this bizarre chase are segments of an intense man explaining "The Big Hunt" to a hip crowd. This legalized murder provides an all important outlet for man's aggressions. Those with violent tendencies sign up for the hunt where the idea is to participate ten times as a hunter and ten times a victim (who tries to kill their hunter). If you survive the whole process you win one million dollars (pause for Dr. Evil flashback).
Caroline is chased into what turns out to be a private club. A masked stripper comes on stage and the hunter decides to take a break. Bad move because the mask comes off and the stripper is Caroline. She dispatches the hunter with a double-barreled bra gun.
Now I know, something that just plain silly should ear mark this flick for negative shriek girl territory, but bear with me.
Caroline is approached by the Ming Tea company. They know she is about to kill her tenth victim (a rare event – few people make it all the way through the game) and want her to do it on TV during a Ming tea commercial.
We cut to Rome where a snooty horse show is taking place. A young man in a German uniform is preparing to ride and the paranoid look in his eye is enough to tell us that he's also participating in the Big Hunt. When someone comes to talk to him the German pulls a gun but the other man casually pushes it aside, saying, "I'm not in the Hunt."
Someone who is in the Hunt takes out the cautious German moments later. This is Marcello (Marcello Mastroianni: IL FANTASMA, DOUBLE MURDER), the real central character of the movie. Marcello is a doing pretty well in the game and has become a minor celebrity. That's not doing much to help his finances, however, because his estranged wife manages to collect his prize money for his latest kill before he can. Things aren't going so well and they're gonna get worse because it just so happens he is chosen to be Caroline's 10th victim.
This is a pretty silly movie. I'd even go so far as to call it wacky. Some of the scenes are genuinely funny, like when a hunter and victim's running gun battle crosses into a restaurant and an angry waiter tosses them out, saying, "You can't shoot here!" The hunter complains, "You can't shoot in hospitals, you can't shoot in orphanages, you can't shoot anywhere anymore!"
But even though there's lots of unintentional humor I still think of this as a smart movie. There are a lot of nice touches and little futuristic concepts and the utter callousness of people to legalized murder is well played.
The place where this movie really loses points is the ending, where the developing romance between Caroline and Marcello (as she tries to maneuver him to the right location to kill him on camera) is used as an excuse for a steadily more ridiculous series of plot twists.
Factoring in all of the above, I give THE 10TH VICTIM a three on the shriek girl scale.
By the way, the DVD gives you the option of dubbed English or Italian with English sub-titles. I recommend the later here and always, because the emotion and intent comes across so much better if you hear the actor's actual voice.




This review copyright 2000 E.C.McMullen Jr.
E.C. McMullen Jr. is a participant in the Amazon Services LLC Associates Program, an affiliate advertising program designed to provide a means for sites to earn advertising fees by advertising and linking to amazon.com.
BOOKS FROM
E.C. McMullen Jr.
WILLOW BLUE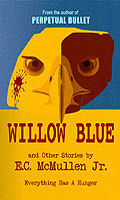 "'Willow Blue' will burrow under your skin and stay there long after you've put the book down."
- Jeffrey Reddick, Creator of FINAL DESTINATION

PERPETUAL BULLET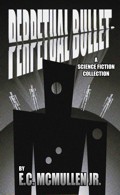 "'Some People' ... may be the standout story in the book."
- John Grant, Infinityplus

IN OTHER BOOKS
E.C. McMullen Jr.'s
short story
CEDO LOOKED LIKE PEOPLE
in the anthology
FEAR THE REAPER


"This Ray Bradbury-esque is one of the most memorable and one of the more original stories I've read in a long time."
- Amazon Review
HORROR 201: The Silver Scream
PAPERBACK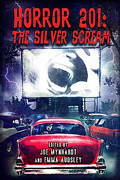 A tome of interviews with
RAY BRADBURY,
JOHN CARPENTER,
WES CRAVEN,
TOM HOLLAND,
E.C. McMULLEN Jr.,
ED NAHA,
GEORGE A. ROMERO, and many more.
Extensively quoted in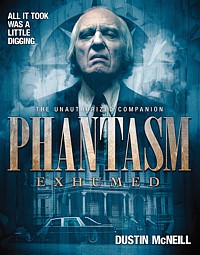 PHANTASM EXHUMED
The Unauthorized Companion

Robert S. Rhine's
SATAN'S 3-RING CIRCUS OF HELL


Forward by
GAHAN WILSON,
FEO AMANTE.
Featuring comics by
WILLIAM STOUT,
HILARY BARTA,
STEVE BISSETTE,
SPAIN RODRIGUEZ,
FRANK DIETZ,
JIM SMITH,
TONE RODRIGUEZ,
FRANK FORTE,
ERIC PIGORS,
ALEX PARDEE,
MIKE SOSNOWSKI,
OMAHA PEREZ,
DAVID HARTMAN,
D.W. FRYDENDALL,
SHANNON WHEELER,
VINCENT WALLER,
JACOB HAIR,
NENAD GUCUNJA,
STEVEN MANNION,
NORMAN CABRERA,
and more!