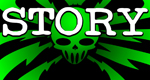 Support This Site

When You Buy My Books
E.C. McMullen Jr.
PERPETUAL
BULLET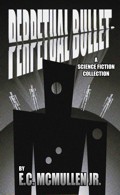 "'Some People' ... may be the standout story in the book."
-

John Grant

, Infinityplus

E.C. McMullen Jr.
WILLOW BLUE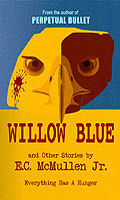 "'Willow Blue' will burrow under your skin and stay there long after you've put the book down."
- Jeffrey Reddick, Creator of
FINAL DESTINATION

IN OTHER BOOKS
E.C. McMullen Jr.'s
short story
CEDO LOOKED LIKE PEOPLE
in the anthology
FEAR THE REAPER

"This Ray Bradbury-esque is one of the most memorable and one of the more original stories I've read in a long time."
- Amazon Review

HORROR 201:
The Silver Scream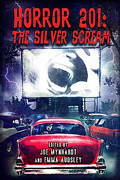 Filmmaker's Guidebook
featuring
RAY BRADBURY,
JOHN CARPENTER,
WES CRAVEN,
TOM HOLLAND,
E.C. McMULLEN Jr.,
GEORGE A. ROMERO,
and many more.



Extensively quoted in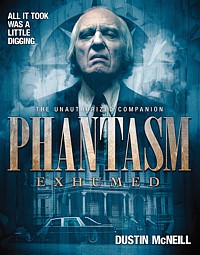 PHANTASM
EXHUMED
The Unauthorized Companion

Robert S. Rhine's
SATAN'S 3-RING
CIRCUS OF HELL

Forward by
GAHAN WILSON &
FEO AMANTE.
Featuring comics by
ALEX PARDEE,
WILLIAM STOUT,
STEVE BISSETTE,
FRANK DIETZ,
JIM SMITH,
FRANK FORTE,
ERIC PIGORS,
MIKE SOSNOWSKI,
OMAHA PEREZ,
DAVID HARTMAN,
STEVEN MANNION,
and more!

Also
IN CINEMA
E.C. McMullen Jr.
Head Production Designer

MINE GAMES


(Starring:
JOSEPH CROSS, BRIANA EVIGAN,
ALEX MERAZ)

Dept. head
Special Effects Make-Up
(SFX MUA)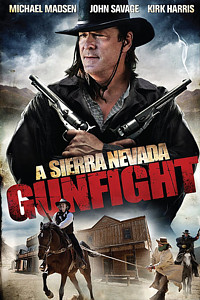 A SIERRA NEVADA
GUNFIGHT
(MICHAEL MADSEN & JOHN SAVAGE).

Production Designer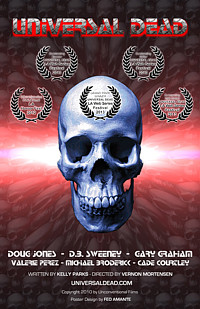 UNIVERSAL DEAD
(DOUG JONES,
D.B. SWEENEY,
GARY GRAHAM)

ART DIRECTOR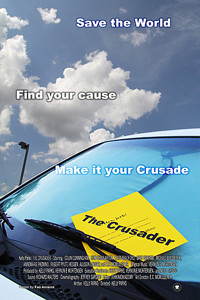 THE CRUSADER
(COLIN CUNNINGHAM,
GARY GRAHAM)
DANZIG: 777:

I, LUCIFERI

Review by
James Newman

DANZIG: 777: I LUCIFERI

- 2002
USA Release: May 21, 2002
Spitfire Records
CD
ASIN: B0000666ZV
"I serve my perdition in thie private Hell/ A Thousand angers have kept me alive"
- Danzig, "Evil Thing"
Make no mistake. Glenn Danzig is alive and well.
What's that? You could care less? Danzig's sucked since '96 or so, you say?
Oh, but wait . . . listen.
Danzig has redeemed himself, my friends. And then some.
Many fans - er, make that most fans - of the diminutive "Evil Elvis" despised his 1996 techno-industrial experiment Blackacidevil. Fair enough. Nearly as many, for reasons I cannot entirely comprehend, hated his next CD, 666: Satan's Child. Sure, I do agree that both of those albums were weaker efforts from the man who once penned odes to the dark side of the blues with such classic albums as Danzig's first self-titled disc, its follow-up Lucifuge, How the Gods Kill, and - my personal favorite to date - the mysteriously-monikered 4p. Neither Blackacidevil nor Satan's Child, while both featured several strong tracks, could hold a black candle to Danzig's first few albums.
But now, Danzig is back. And he's come to kick your ass.
I urge you - if you were once a Danzig fan, but gave up on the band when Glenn temporarily tried his hand at impersonating Trent Reznor - please give his latest CD, 777: I LUCIFERI, a chance.
'Cause, damn, this is good stuff. The best G.D.'s done in years, hands down.
With 777: I LUCIFERI, Danzig takes the heavy-yet-dirgy crunch of songs like "Five Finger Crawl" and "Unspeakable" from Satan's Child, but filters that sound through a subtle nod back to his bluesy roots. Imagine a cross between "Bringer of Death" from 4p and "Twist of Cain" from Danzig's debut album, and you'll have a pretty good idea of I Luciferi's overall sound.
It's heavy, there's no doubt about that. At times the new album is heavy as hell. But the blues is back, my friends. Granted, it's not the same - you'll find no "Hunter" here, no sly homage to Muddy Waters or Robert Johnson or even Jim Morrison - but it's there. If nothing else, Glenn Danzig's got his groove back, my friends. Perhaps that was the single trait most conspicuously missing on Danzig's last few studio efforts - that oh-so-sleazy groove which made songs like the aforementioned "Twist of Cain" as well as "Soul On Fire," "Her Black Wings," and "Brand New God" so demonically loveable. On 777: I LUCIFERI, you see, the blues have stepped into the twenty-first century. The heartfelt groove that powered Danzig's initial influences has been electrified, distorted, spattered in blood, and, by God, the volume knob's been cranked up past 11.
This ain't your grandpa's blues.
This is Danzig's blues, and he has redeemed himself as far as I'm concerned.
The psuedo-industrial vibe (as displayed more subtly in Satan's Child, I mean, not the layers upon layers of electronic noise that devised Blackacidevil) is still there, though it's barely even noticeable. This is a totally different band from the outfit that recorded Blackacidevil (if I recall correctly, 99% of that album was in fact performed by G.D. himself). Stand-out tracks on 777: I LUCIFERI include "Black Mass" with its uber-creepy intro, "Unendlich." That one is pure evil without trying too hard to be such - like, say, 4p's hidden track "Invocation," although the mood is undeniably the same. When Glenn screams "Hell will come" throughout this leadoff track, you believe him, and you know you'd better prepare yourself before its too late.
Other personal favorites from 777: I LUCIFERI include:
"Wicked Pussycat;" Glenn's ode to the S&M sub-culture? This is quite possibly the sexiest song G.D. has ever done - albeit in his own pitch-black, arguably misogynistic way.
"Dead Inside;" it reminds me of "Ashes," one of the stronger tracks from Blackacidevil - both are slow, creepy ballads that give me chills every time I hear them.
"The Coldest Sun;" I knew I was gonna love this one from the title alone. This is depressing stuff, folks, and G.D. sings in a weird key I've never heard before - The Coldest Sun's vocal style makes me feel like falling to my knees in prayer . . . scary thing is, I don't know who I wanna pray to!
Give Danzig another chance. I doubt, if you enjoyed his earlier albums, that you will be disappointed with 777: I LUCIFERI. In fact, you might be very pleasantly surprised.
This is the disc that should have followed the powerful-yet-diverse 4p. I give it 4 perplexed skulls, a heavy metal horned salute raised high in the air, and one resounding, ecstatic "Hell, yeah!"
Rock on.
This review copyright 2002 by E.C.McMullen Jr.