---
Link to us!



If you would like to use the graphic above, just save the icon image to your server and link it back to feoamante.com!
THE BOOK OF LISTS: HORROR
- 2008
by Amy Wallace, Del Howison, and Scott Bradley
Harper Collins
$14.95 US / $16.95 CAN
ISBN: 978-0-06-153726-4
The Book of Lists series, or any book of lists in however anyone may choose to phrase it, is meant to preach to the choir. These books are for the hardcore fan of the genre or form selected and THE BOOK OF LISTS: HORROR is no different.

Edited by Amy Wallace (THE NEW BOOK OF LISTS), Del Howison (DARK DELICACIES and DARK DELICACIES: FEAR), and Scott Bradley.

For Horror fans, this book probably doesn't tell you anything about the genre that you didn't already know.
What it DOES tell you is what other folks in the Horror genre love, like, hate, think, and why.

Among the Ill-luminaries writing for this tome are

Michael A. Arnzen, Ray Bradbury, Gary Brandner, Ramsey Campbell, Christopher Golden, J. F. Gonzalez, James Gunn, Stephen King, George Clayton Johnson, Tim Lebbon, Ed Lee, Bentley Little, Lisa Morton, Steve Niles, Johnny Ramone, John Skipp, Michael Slade, Richard Stanley, Anthony Timpone, Gahan Wilson, Edgar Wright, and so terribly many others.

THE BOOK OF LISTS: HORROR, separates it all into four categories: Movies, Literature, Music, and Miscellaneous. And it is entirely possible that, though truly ye may be a hardcore Horror fanatic the likes of which the Gods themselves have never seen... you just might learn something.

Major sticking point for me is how this book not only turns you on to new titles you might not have had the chance to enjoy (a plus!) it also spoils it for you in the same paragraph (a big minus!). While they often (but not always) warn you when a spoiler is coming up, this whole book is largely one big spoiler and should not be read by newbies.

Another good thing quickly followed by a bad thing is, some of the lists by some of these folks are devastatingly witty or fascinating. Yet their value as a quick reference is mottled by the fact that they aren't indexed and there is no appendix.

Still, THE BOOK OF LISTS: HORROR is way more good than bad in fun factor alone and I give it three Bookwyrms.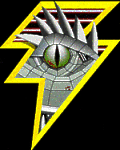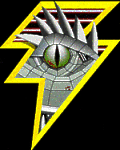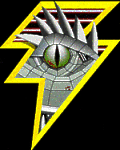 This review copyright 2008 E.C.McMullen Jr.