THE BOOK OF SKULLS
by Robert Silverberg
Ballantine Books / Del Rey
PB -223pp - $12.95
ISBN: 0345471385
Robert Silverberg is known to his fans as a "Grandmaster of Science Fiction". But like many science fiction writers, he likes to move outside of his sphere. He also likes to write the occasional fantasy or, in this case, a Thriller.
A mind bending thriller.
THE BOOK OF SKULLS starts off with a road trip. Eli is your host for the first chapter but the story is told, chapter by chapter, by all four friends in the car.
Eli has convinced his three friends, all roommates at their University, into going on this road trip during Spring Break in 1972. They all have the same destination, but each one has his own reasons for going.
Eli is going because he wants to believe - against all reason - that what he has read in an ancient book long lost in the musty dusty archives of his University, is true. If it is, he is certain he'll be able to overcome his debilitating shyness around women - who are only the ends to the means of his sexual frustration. He is jealous of his other friend's effortless abilities to charm the most beautiful women he has ever seen, into bed. Eli wants that. And he thinks, if The Book Of Skulls is true, he'll be able to get them.
Ned is all about himself and it doesn't bother him. He is openly gay, though not as flamboyant as he'd like to be, due to 1972 mores in the USA. he enjoys the company of his straight friends but is also predatory toward them. He is a manipulator and enjoys it: Using people and seeing how they respond, and even destroyed, to and by his secretive abuse amuses him to no end. Ned doesn't know whether to believe in The Book Of Skulls or not, but he is in a carful of his best friends, one of whom he desires immensely and is willing to blackmail into bed.
Timothy is going because all of his friends are going, so what the hell? It's a road trip; an adventure; it might be fun and, in any case, he's paying for the trip. Timothy is a member of the bored Northeast idle rich and he wants to do something with his life before the barred gates of the Country Club set close before him forever, sealing him in it's insular grip. Timothy doesn't believe in The Book Of Skulls, but he's chillin'.
Oliver is going even though he doesn't believe in the book. But he wants to believe. Damn how he wants to believe. Oliver is an orphan and was there when both of his parents died. Oliver will not go the same way. He doesn't want to die and will do anything and everything to prevent it. He wants to put aside all of his clear reason and critical thinking for the faith that The Book Of Skulls can deliver to him his dream.
And what is The Book Of Skulls? An ancient tome written in a dead language.
According to Eli, the manuscript he found was actually a letter to a Prince by an Abbot. The opening passage intrigued him with such an abrupt offer that Eli was stunned into translating the entire book.
Hear this, O Nobly-Born: life eternal we offer thee.
As Eli slowly translated the entire book he soon realized that the "eternal life" spoken of was not some dreamy after life con, but eternal life in the flesh, here on earth. the more Eli read, the more he wanted to believe. And the more he wanted to believe, the more he bullied out all other reason or rationale that would question is budding seeds of faith.
But the way to life eternal contains mysteries.
It would do you some good to learn the things we have come to know.
So Eli translated the book, read and understood the mysteries, especially the Ninth Mystery:
The Ninth Mystery is this: that the price of a life must always be a life ... Two of thee we undertake to admit to our fold. Two must go into darkness.
So Eli told his friends about the book, little by little over the course of the semester, until he had captured their interest. After each friend agreed to the road trip, Eli sprung the Ninth Mystery, as if daring his friends to back out.
Two must go into darkness.
Only two of the four will receive life eternal. The other two will die. One by suicide, the other must be killed by his other two friends.
The fact that all four of the friends agreed to this says something rather creepy about them. Self-absorbed, untrustworthy, yet the oldest among them, Timothy, is 22 and the youngest, Eli, is only 20. They are at the perfect age for self-absorbed arrogance. That's exactly the kind of attitude you need to leave the nest.
It is what religions prey on.
It is what the military preys on.
It is what political parties preys upon.
So on they ride to where they believe the latest residence of the nomadic Brotherhood of the Skulls may be: Arizona.
During this time, through the voices of the four friends, each one considers the Ninth Mystery. They wonder what immortality will be like and how they'll fill up that time. They wonder how they'll react should they be one of the two who must "go into darkness."
A few of them choose to view the "death part" as a parable. Perhaps they don't actually die, except in the sense that they don't get to have eternal life. Perhaps the suicide and murder is just a rite of passage; an enactment and then banishment from the temple. One believes that is probably the case. Another believes it word for word. Still another doesn't care which way the chips may fall upon him. And another doesn't believe in any of it.
Still, what if it is all real? What if two of them, these close friends from college; these best friends; these compadres who have always been there for each other in the best and worst of times; what if the Ninth Mystery is real? Will they go through with it? Will their personal gain be worth an eternity of knowledge that they killed their best friend to attain it?
So, as the four young men ride through the U.S., we ride through their minds. each chapter reveals a little more about them, dredging up their memories as reality outside their heads, their skulls, influences their actions and reactions. In many ways their journey is a trip into hell. Two will be damned to a brief life, but the other two will be cursed for eternity.
THE BOOK OF SKULLS is one of Robert Silverberg's most controversial novels, not the least of which for its ending, which some have found unsatisfactory. It wasn't what I expected, which is good, but even more to the point, I felt the ending rang true to everything that had come before. I rarely (perhaps never, I can't be sure) quote other reviewers or critiques in my own reviews, yet it is telling to say that Harlan Ellison calls this "My favorite Nightmare Novel." and John Shirley says of THE BOOK OF SKULLS, "...now you're going to find out why they call them 'thrillers.'"
THE BOOK OF SKULLS is not your typical Thriller novel. In Silverberg's hands the tale slowly sneaks up on you like a cat toward a bird. Nor is it any kind of Science Fiction, which even Silverberg wondered about. It is a Thriller, certainly, but even more, it is a weird twisted trip into how we all insist on wrapping our desired delusions around hard reality, and the price we must pay for it.
Four BookWyrms.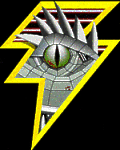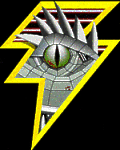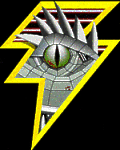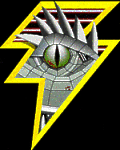 This review copyright 2006 E.C.McMullen Jr.