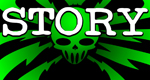 Support This Site

When You Buy My Books
E.C. McMullen Jr.
PERPETUAL
BULLET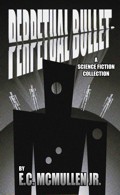 "'Some People' ... may be the standout story in the book."
-

John Grant

, Infinityplus

E.C. McMullen Jr.
WILLOW BLUE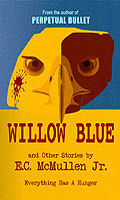 "'Willow Blue' will burrow under your skin and stay there long after you've put the book down."
- Jeffrey Reddick, Creator of
FINAL DESTINATION

IN OTHER BOOKS
E.C. McMullen Jr.'s
short story
CEDO LOOKED LIKE PEOPLE
in the anthology
FEAR THE REAPER


"This Ray Bradbury-esque is one of the most memorable and one of the more original stories I've read in a long time."
- Amazon Review

HORROR 201:
The Silver Scream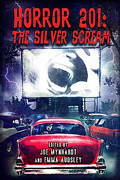 Filmmaker's Guidebook
featuring
RAY BRADBURY,
JOHN CARPENTER,
WES CRAVEN,
TOM HOLLAND,
E.C. McMULLEN Jr.,
GEORGE A. ROMERO,
and many more.
Review by
Maurice Broaddus

ABARAT

- 2001
by Clive Barker
Published by Joanna Cotler
HC, 388 pages
ISBN: 0060280921
Two writers that I enjoy a lot have recently taken turns at writing children's novels. Neil Gaiman with CORALINE and Clive Barker with ABARAT. My only exposure to Clive Barker was reading his BOOKS OF BLOOD series and watching movie adaptations of his work (HELLRAISER, NIGHT BREED, CANDYMAN). So needless to say that I began reading ABARAT with more than a little prejudice, anticipating a children's novel to have that certain rawness and intensity that I'd come to expect from the man who wrote "In the Hills, the Cities."
What I knew about ABARAT intrigued me: it was to be the first in a series of novels taking place in this world. It would be illustrated by a series of paintings from the hand of Clive Barker himself. Never one to buy that a critic should (or is) objective, I was all prepared to say that you won't be confusing the books of ABARAT with C. S. Lewis' Chronicles of Narnia series. Then something intriguing happened: I found myself caught up in this whimsical, and surprisingly rich fantasy. In fact, it is very much like the Chronicles of Narnia, except without the theological allegory.
The heroine is a young girl named Candy Quackenbush (and how could you not root for a someone with that name?) from Chickentown, Minnesota. Wanting to be free of the most boring town in the world, and escaping her own troubled home life, she soon encounters John Mischief, a master thief who wears the heads of his seven brothers on his antlers. They are pursued by the assassin, Mendelson Shape, and escape to the world of ABARAT. ABARAT is an archipelago where each island is a different hour (such as Yebba Dim Day, the Great Head, that is the Eight in the Evening, Gorgossium the island of Midnight, or Odom's Spire, the mysterious Twenty-Fifth Hour).
Candy is pursued from one island to the next, making friends and a surprising amount of enemies for a young girl, all the while encountering the wonderful creations that inhabit this world. And she has a place in this world, though at the moment it seems that her place is caught between the machinations of Christopher Carrion, ruler of Midnight, who
plans to go to war against the Day; and Rojo Pixler, who seems to be in the middle of a corporate take over of the archipelago, doing away with magic in the process.
Some of the creatures may be a little too intense for the very young, such as the creatures whose facial features wander around their owner's face. Then they spring to life and chase people around themselves, but I can't wait to share this world with my boys. This book makes for a great introduction to this weird world, and I give it a definite four BookWyrms.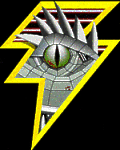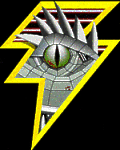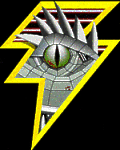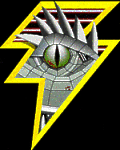 This review copyright 2003 E.C.McMullen Jr.