Review by
E.C.McMullen Jr.

NIGHTBREED

- 1990
USA Release: Feb. 16, 1990
Morgan Creek Productions / 20th Century Fox
Rated: Australia: M / France: 12 / Sweden 15 / UK: 18 / USA: R
NIGHTBREED is a prime example of the beauty of a horror movie devoid of standard Hollywood stereotypes. In NIGHTBREED the monsters are deadly, dangerous, out of control, yet never the less, the good guys.
The bad guys are us and easily recognizable. Writer/Director Clive Barker (HELLRAISER, HELLRAISER II, CANDYMAN) shows us how very simple it is to unleash the evil in humanity. The most casual call to arms can elicit murderous sadism, not out of anger or fear, but simply because most law abiding folks joyfully itch for the moment when authority gives them a free pass to commit acts of horrific barbarity. These are the lessons of NIGHTBREED.
The story starts with a strange young man named Boone (Craig Sheffer: BLOODKNOT, THE GRAVE) He's a decent enough guy, has a woman who loves him and he is crazy about her in return - but he keeps having these dreams.
Boone dreams of an underground city called Midian. Midian is where the monsters live and the visual horrors that live there are the stuff of nightmares too terrible to deal with. So Boone goes to a psychiatrist. Not just any psychiatrist it seems, but one with some serious mental problems (HA! Try to find a psychiatrist WITHOUT severe mental problems!), Dr. Decker. (David Cronenberg: THE FLY, RESURRECTION) He's quickly revealed to be a bad guy. We know it, but Boone doesn't, and Decker is messing with his confused head to convince Boone that he is the mass murderer that has been terrorizing Ontario (since they outlawed gun possession in Canada, everyone gets hacked up with knives. They can take my Hamilton Beach when they pry it from my cold dead fingers).
Merry Mishaps occur when Boone winds up in a hospital and meets another patient, Narcisse (Hugh Ross) who also dreams of Midian. Narcisse is devastated by his visions and his moods swing wildly, one moment wholly distrustful of Boone, the next convinced that Boone is his guardian come to save him. The manner in which the patient tries to prove his value turned more than a few heads in disgust when I saw it at the theater.
Soon Boone finds his way to Midian only to discover nothing but an old and discarded cemetery. Yet night is falling as Boone wanders through the graveyard, trying to make sense of his powerful visions. His belief that he might unwittingly be a mass murderer, and the fact that Midian is not at all what he expected, weighs him down in frustrated confusion.
The cemetery comes to life at night, not with zombies or the other undead, but with the NIGHTBREED: Various tangents and forms of humanity. They are genetic side streets and back alleys too deformed or weak to defend themselves against the conformist behavior of humans. They have amazing powers, many of them being the "last of the changelings" but they also have severe limitations. It is these limits that compel them to hide from the face of society.
These individuals live together for the sake of survival, or because they are not of like minds as Boone. Boone soon finds himself both hunted and protected by the different citizens that make up the underworld of Midian. Bitten, clawed and running for his life from the monsters, he suddenly finds himself caught in the bright lights of police cars. Dr. Decker followed Boone and has the law in tow. He convinced the police that Boone is the crazed serial killer that they seek.
Merry Mishaps occur again as the movie takes another twist.
What is perhaps most fascinating about the movie is its threadbare quality. Through the cinematography of Robin Vidgeon (HELLRAISER, HELLBOUND: HELLRAISER II, THE FLY II, HIGHWAY TO HELL), Production Design of Steve Hardie (WAXWORK II, HELLRAISER III, WARLOCK: THE ARMAGEDDON, LORD OF ILLUSIONS), and Art Direction by Ricky Ayers (THE JACKAL, SAVING PRIVATE RYAN, THE DARKEST HOUR, SOLOMON KANE), the homes we see are worn and lived in, the professional offices are cold and sterile. Where people (or creatures) live, is warm and inviting; where they work is grey and lifeless. The movie has the definite tracks of David Cronenberg, the director (RABID, SCANNERS, VIDEODROME, eXistenZ) all over it, yet it was written and directed by Clive Barker.
In his early days, Clive's stories and films were artistically crude but powerful. HELLRAISER attempted to draw out the short story THE HELLBOUND HEART, but was given too many loose ends and such a confused ending that it took HELLRAISER II (written by Peter Atkins and directed by Tony Randel) to bring it all together and turn both movies into Horror Classics. I know of no one who loves one movie without the other. HELLBOUND: HELLRAISER II was not so much a sequel, telling the further stories of a set of characters or a place, as the second half of the whole story, giving HELLRAISER a finished middle and an ending.
NIGHTBREED has no such problems. Both the story and the movie end with a question mark, but it is still a satisfying end instead of an abrupt interruption that leaves you perplexed and lost.
Perhaps thats why, when searching on the internet, I found far more websites dedicated to NIGHTBREED, which flopped in U.S. theaters, than I did for HELLRAISER, which is moving on to its 4th sequel after burying itself under a sludge of bad sequels in HELLRAISER 3 and HELLRAISER 4.
As an actor, David Cronenberg is pretty good. If there is one flaw in his character, it is that he is not investigated as fully as such a major character should be. Despite his presence, he has little more to offer than a two dimensional villain; not through any fault of his own, that is just the way his part was written/directed/edited. Other highlights are Charles Haid (ALTERED STATES) who chews up the scenery with gusto. Having spent many years on TV as the all around nice guy cop, It appears that Haid was just itching to play the tyrannical evil Sheriff.
Kudos must also go to Geoff Portass, Chief make-up designer for the wonderfully varied creatures of Midian. It would have been easy enough to do the cheat of using head only appliances. Geoff went farther in convincing us by dressing many of the actors in full body make-up and having that makeup actually work in developing the characters. The monsters range from elegant to grotesque with nasty little surprises embedded throughout. This is a gory story folks.
Like Stephen King, Clive Barker has more than his share of bad movies made from his tales. Unlike King, Clive has no one to blame but himself, as he had a direct hand in making all of them (RAWHEAD REX fans, stop writing me. Even Clive has gone on record as hating that one). If by some sad chance you have only watched the worst of what Barker has to offer, then do yourself a favor and watch him at his most creative.
NIGHTBREED gets 4 Shriek Girls





This review copyright 2000 E.C.McMullen Jr.
LOVE THIS SITE?
Support it when you buy my books

E.C. McMullen Jr.
WILLOW BLUE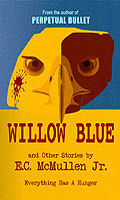 "'Willow Blue' will burrow under your skin and stay there long after you've put the book down."
- Jeffrey Reddick, Creator of
FINAL DESTINATION

E.C. McMullen Jr.
PERPETUAL
BULLET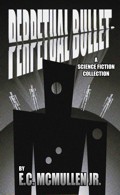 "'Some People' ... may be the standout story in the book."
-

John Grant

, Infinityplus

IN OTHER BOOKS
E.C. McMullen Jr.'s
short story
CEDO LOOKED LIKE PEOPLE
in the anthology
FEAR THE REAPER


"This Ray Bradbury-esque is one of the most memorable and one of the more original stories I've read in a long time."
- Amazon Review

HORROR 201:
The Silver Scream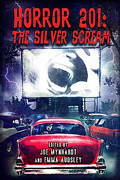 Filmmaker's Guidebook
featuring
RAY BRADBURY,
JOHN CARPENTER,
WES CRAVEN,
TOM HOLLAND,
E.C. McMULLEN Jr.,
GEORGE A. ROMERO,
and many more.



Extensively quoted in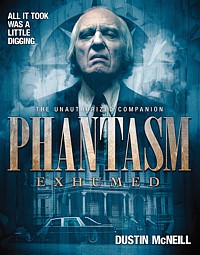 PHANTASM
EXHUMED
The Unauthorized Companion

Robert S. Rhine's
SATAN'S 3-RING
CIRCUS OF HELL


Forward by
GAHAN WILSON &
FEO AMANTE.
Featuring comics by
ALEX PARDEE,
WILLIAM STOUT,
STEVE BISSETTE,
FRANK DIETZ,
JIM SMITH,
FRANK FORTE,
ERIC PIGORS,
MIKE SOSNOWSKI,
OMAHA PEREZ,
DAVID HARTMAN,
STEVEN MANNION,
and more!

Also
IN CINEMA
E.C. McMullen Jr.
Head Production Designer




MINE GAMES


(Starring:
JOSEPH CROSS, BRIANA EVIGAN,
ALEX MERAZ)

Dept. head
Special Effects Make-Up
(SFX MUA) and Michael Madsen's stunt double on the movie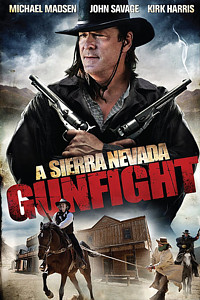 A SIERRA NEVADA
GUNFIGHT
(MICHAEL MADSEN & JOHN SAVAGE).

PRODUCTION DESIGNER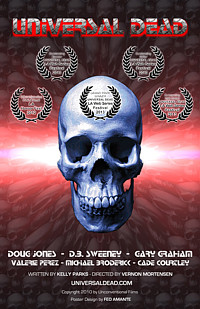 UNIVERSAL DEAD
(DOUG JONES,
D.B. SWEENEY,
GARY GRAHAM)