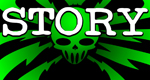 You Support This Site
When You Buy My Books
E.C. McMullen Jr.
PERPETUAL
BULLET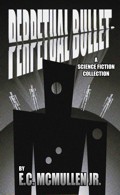 "'Some People' ... may be the standout story in the book."
-

John Grant

, Infinityplus

E.C. McMullen Jr.
WILLOW BLUE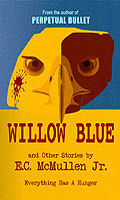 "'Willow Blue' will burrow under your skin and stay there long after you've put the book down."
- Jeffrey Reddick, Creator of
FINAL DESTINATION

IN OTHER BOOKS
E.C. McMullen Jr.'s
short story
CEDO LOOKED LIKE PEOPLE
in the anthology
FEAR THE REAPER

"This Ray Bradbury-esque is one of the most memorable and one of the more original stories I've read in a long time."
- Steve Isaak,
Goodreads

HORROR 201:
The Silver Scream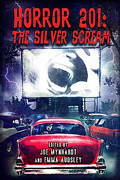 Filmmaker's Guidebook
featuring
RAY BRADBURY,
JOHN CARPENTER,
WES CRAVEN,
TOM HOLLAND,
E.C. McMULLEN Jr.,
GEORGE A. ROMERO,
and many more.



Extensively quoted in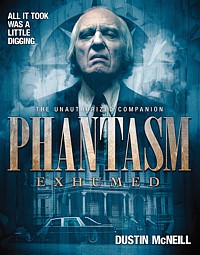 PHANTASM
EXHUMED
The Unauthorized Companion

Robert S. Rhine's
SATAN'S 3-RING
CIRCUS OF HELL

Forward by
GAHAN WILSON &
FEO AMANTE.
Featuring comics by
ALEX PARDEE,
WILLIAM STOUT,
STEVE BISSETTE,
FRANK DIETZ,
JIM SMITH,
FRANK FORTE,
ERIC PIGORS,
MIKE SOSNOWSKI,
OMAHA PEREZ,
DAVID HARTMAN,
STEVEN MANNION,
and more!

And In
CINEMA


E.C. McMullen Jr.


Head Production Designer

MINE GAMES


(Starring:
JOSEPH CROSS, BRIANA EVIGAN,
ALEX MERAZ)

Dept. head
Special Effects Make-Up
(SFX MUA)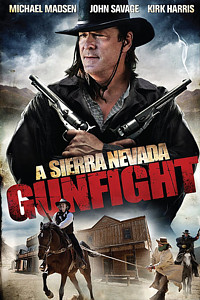 A SIERRA NEVADA
GUNFIGHT
(MICHAEL MADSEN & JOHN SAVAGE).

Production Designer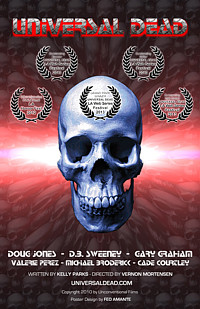 UNIVERSAL DEAD
(DOUG JONES,
D.B. SWEENEY,
GARY GRAHAM)
Review by
E.C. McMullen Jr.

THIS COULD GET EXPENSIVE


TIP JAR



RABID
!!!THE SCIENCE MOMENT!!!

RABID

aka

RAGE

- 1977
USA Release: April 8, 1977
The Canadian Film Development Corporation (CFDC) / Cinema Entertainment Enterprises Ltd. / Famous Players Film Company / The Dilbar Syndicate
Rated: Australia, USA: R / Finland: K-18 / Ireland, Norway, UK: 18 / Sweden:15
This film is a wonderful example of David Cronenberg's (SHIVERS, SCANNERS, VIDEODROME, THE DEAD ZONE, THE FLY, DEAD RINGERS, eXistenZ) vision when he is at his best. Made in the early part of his career, RABID is both amateurish and stunning. It is loaded with missteps yet powerful at the same time.
The film starts simply enough with a guy and gal on a motorcycle. We can tell that they love each other and soon they are off on a roadtrip adventure whereupon they are immediately hit by a jackass and his idiot family barreling down the road in an RV, who aren't looking at where in the hell they are going.
Motorcycles aren't dangerous, morons are dangerous.
With that off of my chest, we find that our duo are lucky enough to be near a rural research facility when they get smacked. Both are saved by the kindly doctors there like Dr. Murray Cypher (Joe Silver: SHIVERS), but Rose, the gal (Marilyn Chambers: Numerous porno movies and one porno/horror movie! SEXUAL ECSTASY OF THE MACUMBA!) is severely burnt and requires extensive skin grafts. This research facility happens to be experimenting with skin grafts (another blind stroke of luck!) and has many patients who are recovering or waiting for their turn under the knife.
Ah, but their surgeries were sterile and efficient models of experimental science, whereas the comatose Rose was brought in burned up, torn up, and laying in a field crawling with God knows what. We soon discover that the artificial skin (hastily prepared for the emergency) which is covering Rose's wounds (cleaned as quickly and best as emergency procedures would allow) are having a rather icky reaction. The good surgeon (Howard Ryshpan: BLOOD RELATIVES) while taking the time to examine Rose's wound is subject to A Merry Mishap!
Things escalate in an exponential fashion after that. Rose not only has some kind of cartilaginous spike growing out of her armpit (Special effect make-up courtesy of Joe Blasco: THE TOUCH OF SATAN, GARDEN OF THE DEAD, ILSA: She Wolf Of The SS, SHIVERS), but a combination of all the various procedures, ignored in the emergency effort to save Rose's life, have produced some kind of mutant virus (never a good thing!).
Rose has not only become a modern day vampire in the technological sense, but the disease, of which she is only a carrier, makes other folk break out in a form of rabies. The spike out of the arm pit is a simple biology-lite excuse to have lots of gore in the flick. The new strain of rabies, on the other hand, is powerful stuff. The Rabies mutation, a scary but curable disease, has frightening implications: what if a new incurable form of Rabies appeared and got into a city? One person, in a crowded mall or theater could infect many with bites and scratches before being put down. Each of those people in turn could do the same. While the medical community searched for a cure, what would you do to stop the literal madness running through the population centers? Cronenberg's solution is obvious but no less chilling for its sinister practicality.
!!!SCIENCE MOMENT!!!:
There's a Gahan Wilson cartoon that shows the gated entrance to the lair of a mad scientist. Next to the gate is a big sign that says, "Trespassers will be experimented upon!" The good doctors of the Keloid clinic must have gone to the mad scientist medical school if they think it's legal to perform experimental surgery on unfortunate accident victims, even if they are using stem cells.
Yes, stem cells!
Continued at the SCIENCE MOMENT/Rabid.
Rose goes through frequent blackout periods during which she spikes people and siphons off their blood. Those who survive become infected with the Rabies mutation and go to infect others (the spike only belongs to Rose). She grows to have an awareness of what she is doing, but doesn't know how to stop or where to go for help.
The Canadian government is shocked to find itself suddenly thrust into a biohazard situation where one day is calm and the next day is a majority population scared witless by isolated incidents from the very small but rapidly growing infected minority. Rose tries to stay one step ahead of her boyfriend Hart Ried (Frank Moore: FOOD OF THE GODS II), lest she lose control and infect him too.
As time runs out for Rose and the country, how will society protect itself from a population becoming RABID?
I give it a cool 3 Shriek Girls.




This review copyright 2002 E.C.McMullen Jr.