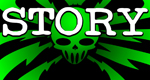 You Support This Site
When You Buy My Books
E.C. McMullen Jr.
PERPETUAL
BULLET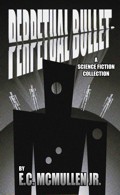 "'Some People' ... may be the standout story in the book."
-

John Grant

, Infinityplus

E.C. McMullen Jr.
WILLOW BLUE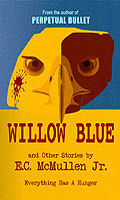 "'Willow Blue' will burrow under your skin and stay there long after you've put the book down."
- Jeffrey Reddick, Creator of
FINAL DESTINATION

IN OTHER BOOKS
E.C. McMullen Jr.'s
short story
CEDO LOOKED LIKE PEOPLE
in the anthology
FEAR THE REAPER

"This Ray Bradbury-esque is one of the most memorable and one of the more original stories I've read in a long time."
- Steve Isaak,
Goodreads

HORROR 201:
The Silver Scream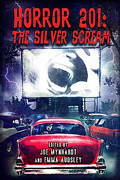 Filmmaker's Guidebook
featuring
RAY BRADBURY,
JOHN CARPENTER,
WES CRAVEN,
TOM HOLLAND,
E.C. McMULLEN Jr.,
GEORGE A. ROMERO,
and many more.



Extensively quoted in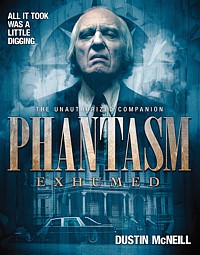 PHANTASM
EXHUMED
The Unauthorized Companion

Robert S. Rhine's
SATAN'S 3-RING
CIRCUS OF HELL

Forward by
GAHAN WILSON &
FEO AMANTE.
Featuring comics by
ALEX PARDEE,
WILLIAM STOUT,
STEVE BISSETTE,
FRANK DIETZ,
JIM SMITH,
FRANK FORTE,
ERIC PIGORS,
MIKE SOSNOWSKI,
OMAHA PEREZ,
DAVID HARTMAN,
STEVEN MANNION,
and more!

And In
CINEMA


E.C. McMullen Jr.


Head Production Designer

MINE GAMES


(Starring:
JOSEPH CROSS, BRIANA EVIGAN,
ALEX MERAZ)

Dept. head
Special Effects Make-Up
(SFX MUA)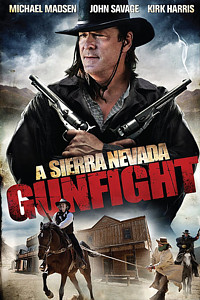 A SIERRA NEVADA
GUNFIGHT
(MICHAEL MADSEN & JOHN SAVAGE).

Production Designer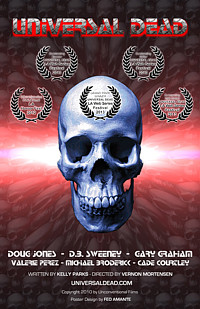 UNIVERSAL DEAD
(DOUG JONES,
D.B. SWEENEY,
GARY GRAHAM)

Art Director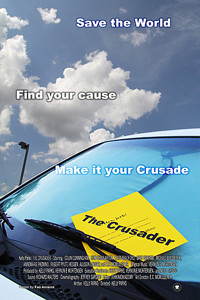 THE CRUSADER
(COLIN CUNNINGHAM,
GARY GRAHAM)
Review by
E.C.McMullen Jr.

SHOULDA PUT PAID TO THIS A LONG TIME AGO!


TIP JAR




ALTERED


!!!THE SCIENCE MOMENT!!!

ALTERED

- 2006
USA Release: Dec. 19, 2006
Haxan, Rogue Pictures
Rating: Australia: MA / Canada: 13+ / Finland: K-15 / Italy: VM14 / Netherlands: 16 / New Zealand: R16 / Philippines: R-13 / Portugal: M/16 / Singapore: M18 / South Korea: 18 / UK: 15 / USA: R
Beneath a starry sky, deep in the dark woods, something runs past as a white van comes plowing up. Three desperate men jump out, one of them harnessed with a homemade harpoon. They're all on edge and scared. There's the harpoon totin' hot-head, Cody (Paul McCarthy-Boyington), shotgun totin' Duke (Brad William Henke: THE FAN [1996], THE THIRTEENTH FLOOR, THE ZODIAC, HOLLYWOODLAND) and Otis (Michael C. Williams: THE BLAIR WITCH PROJECT, THE OBJECTIVE). The scene draws you in as these three rednecks insist on hunting something that clearly scares them nearly witless. You can't help but wonder what spurs such bravery in the face of a nearly all-consuming fear.
Soon the boys have captured their prize. The success they didn't expect leads to consequences they didn't consider. Now that they have the creature, what to do with it? Back in the van, they're pretty sure they haven't killed it, though there is nothing Cody would love more than to make sure. Otis, the driver, is growing more terrified by the second that the thing will come around and kill them all - or worse. It's up to Duke, the biggest of the three to make a decision, and he decides to go to Wyatt's place and let him decide. The decision infuriates Cody, but Otis just wants the damn thing out of his van and makes tracks to Wyatt.
Wyatt bolts upright from his bed, in his fortified home, tucked deep in the woods. It would seem he has a premonition of what's to come, but his sleepy girlfriend, Hope (Catherine Mangen), tells him, "Relax Wyatt, there's nothing there." Then mumbles, "There never is..."
Wyatt (Adam Kaufman: BUFFY THE VAMPIRE SLAYER [TV], TAKEN [TV], BETWEEN, WITHOUT A TRACE [TV]) hears the van coming, looks out a peep hole in his door, and shuts it, turning off all the lights inside. Duke knows he's in there though and begs Wyatt to let them in. "You gotta let us in, Wyatt! You know what's going on. You know what they'll do to us. I know you won't let that happen. You can't let that happen!"
Then Duke whispers, "Not again."
Wyatt relents and let's them into his garage, away from the sleeping Hope, then is surprised when they bring their prize in with them. He doesn't want the creature in his house, but there are several high-octane dynamics all going on at once. Cody wants revenge. Duke wants justice. Otis just wanted to know that it was all real and that he wasn't really crazy. He's got that now and just wants to go home, but loyalty to his friends keeps him there. As for Wyatt "I left this in the rearview a long time ago."
Nearly everything that happens from here on takes place inside the stage of Wyatt's house. And as the four men angrily butt heads, the story of what took place 15 years ago slowly comes out.
Hope: "Is this why you didn't want me moving in?"
Wyatt: "Yeah."
Hope: "Mm hm. Good call."
ALTERED is an adrenalin rush of a movie. Possibly even more amazing because the action is largely all acting. As the mystery of what common bond these four men share is revealed, the stakes of what can happen to them, and what they are responsible for, jumps in electrifying notch after notch. Soon Wyatt's girlfriend is unwittingly involved and the spooky creepfest is on.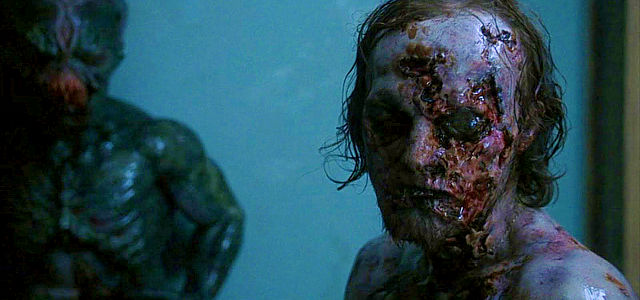 Why I avoid the showers at my gym.
Cody: "Look at what that damn thing did to me!"
Duke: "Cody, let us help you."
Wyatt: "Uh... Duke, don't get too close."
Cody: "What? WHY?"
Director Eduardo Sánchez (THE BLAIR WITCH PROJECT, SEVENTH MOON), working off of a story by Jamie Nash (TWO FRONT TEETH, SEVENTH MOON) lets events unfold to a quick, tight pace that lets the audience know, without specifically referring to it, that the clock is ticking down to a hard climax and something is going to happen fast. With an 88 minute run time (that includes credits, gang!), there's a definite edge-of-your-seat quality to ALTERED.
What's also amazing is this movie's
!!!SCIENCE MOMENT!!!:
ALTERED passes the Science Moment hurdle like it wasn't even there. An impossible feat for the overwhelming majority of Hollywood Scifi movies. How did they do it? Simple!
Continued at Science Moment/2006/Altered.
Eduardo Sánchez and crew really knock this one out of the park. Extra kudos go to creature designer Chet Zar (THE BLOB [1988], STIR OF ECHOES, PLANET OF THE APES [2001], THE RING TWO, X-MEN: THE LAST STAND) and creature suit fabricator, David Fedele (JEEPERS CREEPERS [all], 300, X-MEN ORIGINS: WOLVERINE) and the folks at Spectral motion. The varmint is live action, realistic - not cgi - not a remote riff or rip off of anything by Giger or Winston, and its movements come courtesy of actor & stuntwoman, Misty Rosas (CONGO, VAN HELSING, ROOM 6).
ALTERED is a fun, action packed, scary, and electrifying movie! It's quotable and balls-to-the-wall intense! Go find it!
Four Shriek Girls.





This review copyright 2009 E.C.McMullen Jr.
UPDATE: Jan 2, 2010


"Thanks for the Altered review!"


- Jamie Nash, Story (

w/Eduardo Sánchez

) & Screenplay