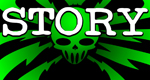 You Support This Site
When You Buy My Books
E.C. McMullen Jr.
PERPETUAL
BULLET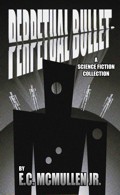 "'Some People' ... may be the standout story in the book."
-

John Grant

, Infinityplus

E.C. McMullen Jr.
WILLOW BLUE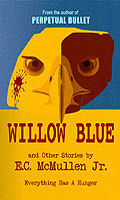 "'Willow Blue' will burrow under your skin and stay there long after you've put the book down."
- Jeffrey Reddick, Creator of
FINAL DESTINATION

IN OTHER BOOKS
E.C. McMullen Jr.'s
short story
CEDO LOOKED LIKE PEOPLE
in the anthology
FEAR THE REAPER

"This Ray Bradbury-esque is one of the most memorable and one of the more original stories I've read in a long time."
- Steve Isaak,
Goodreads

HORROR 201:
The Silver Scream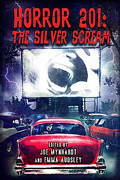 Filmmaker's Guidebook
featuring
RAY BRADBURY,
JOHN CARPENTER,
WES CRAVEN,
TOM HOLLAND,
E.C. McMULLEN Jr.,
GEORGE A. ROMERO,
and many more.



Extensively quoted in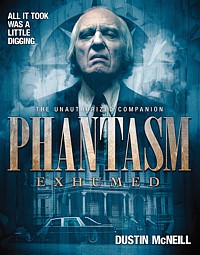 PHANTASM
EXHUMED
The Unauthorized Companion

Robert S. Rhine's
SATAN'S 3-RING
CIRCUS OF HELL

Forward by
GAHAN WILSON &
FEO AMANTE.
Featuring comics by
ALEX PARDEE,
WILLIAM STOUT,
STEVE BISSETTE,
FRANK DIETZ,
JIM SMITH,
FRANK FORTE,
ERIC PIGORS,
MIKE SOSNOWSKI,
OMAHA PEREZ,
DAVID HARTMAN,
STEVEN MANNION,
and more!

And In
CINEMA


E.C. McMullen Jr.


Head Production Designer

MINE GAMES


(Starring:
JOSEPH CROSS, BRIANA EVIGAN,
ALEX MERAZ)

Dept. head
Special Effects Make-Up
(SFX MUA)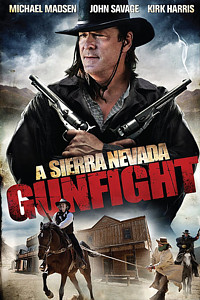 A SIERRA NEVADA
GUNFIGHT
(MICHAEL MADSEN & JOHN SAVAGE).

Production Designer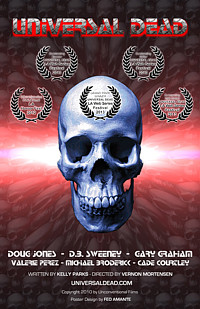 UNIVERSAL DEAD
(DOUG JONES,
D.B. SWEENEY,
GARY GRAHAM)

Art Director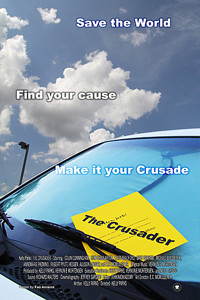 THE CRUSADER
(COLIN CUNNINGHAM,
GARY GRAHAM)
Review by
Kelly Parks

WOULD YOU?


TIP JAR




THE FLY


SEQUELS, PREQUELS, AND REMAKES

THE FLY II

- 1989
USA Release: Feb 10, 1989
Brooksfilms / 20th Century Fox
Ratings: Finland: K-18 / France: -12 / Germany, Norway, UK: 18 / Sweden: 15 / USA: R
There was a sequel to the 1958 version of THE FLY called RETURN OF THE FLY, about the son of the horribly mutated scientist. It sucked so bad I almost stuck a fork in my eye. When the time came to make a sequel to the excellent 1986 remake of THE FLY, would they do a better job? Clutching my fork apprehensively, I hit "play."
THE FLY II was directed by Chris Walas (Tales from the Crypt [TV]) and written by Frank Darabont (A NIGHTMARE ON ELM STREET 3, THE BLOB [1988], FRANKENSTEIN, THE GREEN MILE) and Jim and Ken Wheat (PITCH BLACK, THE STEPFORD HUSBANDS). The story opens with a woman going through the pain of childbirth. It's obvious she's supposed to be the character Veronica Quaife, played by Geena Davis in the first movie. But this ain't Geena Davis. It's Saffron Henderson (ROBOCOP [TV], FRIDAY THE THIRTEENTH: Part VIII). She dies in childbirth and we never see her face. Also in attendance is Stathis Borans, Veronica's editor and ex-boyfriend from the first movie, still being played by John Getz (A PASSION TO KILL, KILLER BEES). Stathis is whisked away by Bartok corporation security guards and not seen again until much later in the movie.
And the Bartok corporation, represented by the coldly calculating Mr. Bartok (Lee Richardson: THE EXORCIST III, QUATERMASS AND THE PIT [TV]), is the standard, formula evil corporation bad guy here. This company was mentioned in passing in the first film as the financial backer of Seth Brundle's experiments.
The baby looks like a larva at first, but the outer layer is peeled away revealing a perfect human infant inside. Flash forward about a year and the baby boy (who is growing at an accelerated rate) is already a toddler. He's kept in a Bartok lab and monitored around the clock by doctors and scientists. He also shows signs of super-human intelligence which makes perfect sense since he's part FLY!
Anyway, the rapidly growing Martin Brundle, played by a series of young boys at the different stages of his growth, but ultimately by Eric Stoltz (ANACONDA, THE PROPHECY), chafes at his lab-enclosed existence and escapes to explore the rest of the building. On one of his late night explorations he finds the room where lab animals are kept and develops a relationship with a dog. The next night the dog is missing and young Martin searches and finds his pet in a large room containing the telepods from the first movie. Martin watches from hiding as Dr. Trimble (William S. Taylor: OMEN IV) and his staff attempt to teleport Martin's dog with disastrous results. The deformed pooch sends Martin into screaming hysterics.
Two years go by and now Martin is a young man. Mr. Bartok offers him a job as a researcher working on the teleporter problem and Martin accepts. His life seems to be going pretty well as he quickly solves the problems of teleporting living things and even meets a girl. Beth (Daphne Zuniga: PREY OF THE CHAMELEON, THE DORM THAT DRIPPED BLOOD) falls for Martin and helps him with his experiments, although she seems oddly unimpressed by the idea of teleportation. I thought this was foreshadowing but in fact it was just bad acting.
!!!SCIENCE MOMENT!!!:
Martin is the son of a human woman and a half-human half-fly mutant, thus making him one-quarter fly on his father's side.
Let me just mention here that humans and chimpanzees, which share 98% of the same genetic material, can't cross breed, so the idea that Brundle-Fly and a human female would successfully reproduce is extremely unlikely. Be that as it may, if such an offspring were produced you would expect him to have certain fly-like characteristics. For example...
Continued at THE SCIENCE MOMENT/TheFly II.
This movie also has an
!!!UNFAIR RACIAL CLICHÉ ALERT!!!:
That is where all the minorities with any substantial roles in the movie are specifically cast as members of the "Body Count Corps".
The only survivors that you will see in a movie sporting a RACIAL CLICHÉ ALERT, will be white folk - only white folk - all nonwhites - particularly black folk - will be cast as corpses, and there are an awful lot of American made Horror movies that cleave judiciously to this method of movie making. For the ever growing list of movies in this vein, go to THE UNFAIR RACIAL CLICHÉ ALERT page.
Later in the film, when Martin has begun his final transformation and has stumbled across some video tape of his mutant father (Jeff Goldblum as Seth Brundle from the first movie), he and Beth escape from Bartok and go on the run. In a search for answers about his past he seeks out the bitter, reclusive Stathis Borans who provides more witty comments than solutions. Still, Stathis and Martin himself are the only characters in this very predictable formula film that aren't made of cardboard. Attempts at tension fail because the outcome is so obvious. There were a few interesting scenes but only enough to earn THE FLY II two shriek girls.



This review copyright 2000 E.C.McMullen Jr.