Review by
Mark Worthen

SHOULD YOU?


TIP JAR




DAMNABLE

- 2009
by Hank Schwaeble
Berkeley / Jove
Mass Market PB, 392 pages
ISBN: 0-51514691-9
Both Stephen King and Peter Straub have said and written, "It is the story, not he who tells it." In fact, each has a tale featuring a room with this phrase engraved on the mantel of a fireplace. It can mean a number of things, but the interpretation I'm going to give it today is this:
Sometimes it's important not to let writing interfere with your story.
Many novelists, particularly first-timers, fall into the trap of thinking their prose has to "sing." And sometimes they can pull off a well-told story with flowery or poetic prose. Laird Barron is particularly good at telling a good story with beautiful prose. Gabrielle Faust and Norman Prentiss are other excellent examples.
Hank Schwaeble, in his debut novel DAMNABLE, follows King's and Straub's advice to the letter. While his prose is highly tailored and crafted, it serves the story by fading into the background to just the right degree in favor of story and character.
In short, the guy makes the whole process look easy. Trust me, it's not.
The novel begins with a killing – or at least a death. A homeless guy attacks a woman, and a man leaps to her defense. The battle wanders into the street, and the three are hit by an emergency vehicle.
In another part of the country, a man named Hatcher, nearing the end of a trumped-up prison sentence, receives furlough to attend the funeral of his recently deceased brother. As he digs into the circumstances surrounding his brother's death, he finds a serial killer murdering women. He comes up against a thug who's undergone chemical castration and must get his satisfaction in other, more violent ways. He uncovers a band of beautiful women who seem to have their own unspoken agenda.
What do all these people and groups have in common? Hatcher must find out, has to play out the destiny someone has laid out for him. And in the end, to solve the case and ultimately to save his skin, Hatcher must choose between what he must do, and what he wants to do – more than once.
It's a good yarn. But what impressed me most was Schwaeble's style of writing. He employs just the right word to make the reader feel exactly what the character is feeling – or in some cases, what the character might want the observer to feel. When the killer plies his trade, we are horrified. And fascinated. And horrified again. When the main character is bored by someone, we feel it – we roll our eyes with Hatcher and feel his inner desire to eliminate the problem.
Another thing Schwaeble does very well is weave backstory into dialogue. Nearly everything we find out about Hatcher's past we learn through conversation, the way we would learn it in daily life. There is no unnatural dialogue or strange "here's what happened" scenes kicking me out of the story. Just continuous action and mystery.
Schwaeble published his first story, "Mugwumps," in John Pelan's anthology ALONE ON THE DARKSIDE in 2006, and in 2007, he won a Bram Stoker award for co-editing the anthology FIVE STROKES TO MIDNIGHT, which also featured several of his stories. This year, DAMNABLE got him an additional well-earned Stoker. He draws on experience as a former special agent for the Air Force Office of Special Investigations to relate Hatcher's experiences as an interrogator and as a prisoner.
DAMNABLE is a fast-paced thriller that will have you changing your guess about the ending with every turned page.
So, yes, I recommend it. Go read it – and let me know what you think. It's your typical supernatural thriller, but the execution is so quietly successful, you might miss it. His follow-up will be called DIABOLICAL, and it's a read I'm looking forward to.
Four bookwyrms.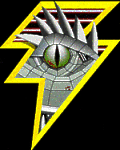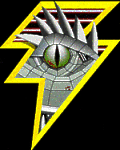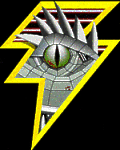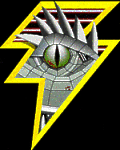 This review copyright 2010 E.C.McMullen Jr.