Review by
E.C.McMullen Jr.

DEADFELLAS


by David Whitman
U.S. Pub.: Feb. 01, 2001
DarkTales Publishing
$8.99
CB
ISBN 1-930997-07-8
Early into David Whitman's DEADFELLAS, (page 5 in fact) one character asks "Have we gone mad?"
Readers unaccustomed to Whitman's unique style might be asking themselves that same question. As might his fans too -
DEADFELLAS is David Whitman at his maniacal best. The razored wit and prose that defined his half of SCARY REDNECKS has been honed since the writing of that previous book. What emerges is the genre equivalent of the Six Million Dollar Man. Whitman's prose is better. Stronger. Faster.
From the start, DEADFELLAS sets the tone for what is to come, gleefully thumbing its nose at the standard trappings of the genre. It is fun and scary and violent and sleek; a tilt-o-whirl of converging plot lines and imagery that will force you to read fast enough to induce hemorrhaging of your eyes.
DEADFELLAS tells the story of two hitmen, Tim Machen and Francis O'Connor. They work for Pope, an underworld boss that makes Tony Soprano look positively snuggly. Pope wants the pair to whack wealthy bookie Adrian Lime.
Simple enough right? A straightforward crime drama that evokes the spirits of Garth Ennis and Quentin Tarrantino.
Were this Brian Hodge's WILD HORSES, it would end there. But it is not. This is David Whitman's DEADFELLAS. This is the author who gave us the long-lasting and unsettling image of a rattlesnake wrapping itself around a man's penis, and that same shmuck with his head stuck up an elephant's ass.
Keeping that in mind, this will obviously involve more than just guns and puns. And it does.
Oh how it does…
By page four, we've gone from hitmen to a spooky mansion and by the next page, we've witnessed a hole in reality and the break down of the space time continuum. Page seven delivers murderous doppelgangers, page eight a demon in the basement, and by the end of chapter one, an assault by an army of Romero-esque zombies.
Then it's time for chapter two…
DEADFELLAS delivers! Check this one out folks. The only thing you'll regret is that it's over too quickly.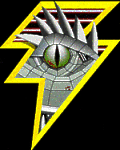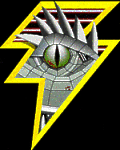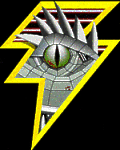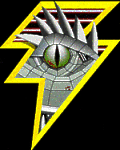 This review copyright 2001 E.C.McMullen Jr.