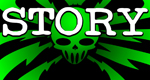 Support This Site

When You Buy My Books
E.C. McMullen Jr.
PERPETUAL
BULLET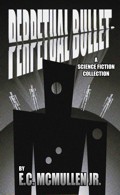 "'Some People' ... may be the standout story in the book."
-

John Grant

, Infinityplus

E.C. McMullen Jr.
WILLOW BLUE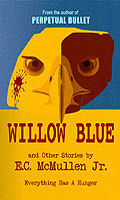 "'Willow Blue' will burrow under your skin and stay there long after you've put the book down."
- Jeffrey Reddick, Creator of
FINAL DESTINATION

IN OTHER BOOKS
E.C. McMullen Jr.'s
short story
CEDO LOOKED LIKE PEOPLE
in the anthology
FEAR THE REAPER

"This Ray Bradbury-esque is one of the most memorable and one of the more original stories I've read in a long time."
- Amazon Review

HORROR 201:
The Silver Scream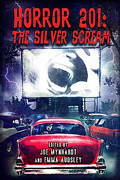 Filmmaker's Guidebook
featuring
RAY BRADBURY,
JOHN CARPENTER,
WES CRAVEN,
TOM HOLLAND,
E.C. McMULLEN Jr.,
GEORGE A. ROMERO,
and many more.



Extensively quoted in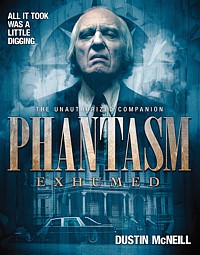 PHANTASM
EXHUMED
The Unauthorized Companion
Review by
Brian Keene

SCARY REDNECKS & Other Inbred Horrors

- 1999
USA Release: Jan. 1, 2000
By David Whitman & Weston Ochse
DarkTales Publications
194 pages - Perfectbound Trade Paperback
ISBN# 0-9672029-3-0
Once a year, the field of horror literature produces a book that pushes the limits, breaks new ground, and raises the genre to greater heights. SCARY REDNECKS & Other Inbred Horrors is such a book. Authors David Whitman (DEAD FELLAS) and Weston Ochse (NATURAL SELECTION) have done an outstanding job of delivering some truly unforgettable tales. Their voice is unique; a mix of Edward Lee, Tom Piccirilli, Fredrick Nietzsche, John Steinbeck and Sam Kinison. Place those ingredients in a blender, shake well, and the result is this collection. Packed with horrific visions, wonderful prose, creepy atmosphere and most especially, TONS of bawdy humor, I cannot rave enough about this collection. SCARY REDNECKS is truly the first great horror book of 2000 and an impressive debut from DarkTales Publishing.
SCARY REDNECKS collects twenty-three stories of horror, madness, and humor set in the rural south of America's heartland. The stories run the gauntlet from terror to outrageousness. Packed with everything from abusive parents, cannibals, deer hunters, demonic catfish, UFO abductions, voodoo priestesses, vampire moonshiners, and other Appalachian monstrosities; it will amuse you, disturb you, and leave you hungering for more.
Fans of previous redneck fare will find much to love within these pages. But SCARY REDNECKS is no mere pastiche of THE BIGHEAD. The stories within are a thinking mans horror, as much of a treat to the cerebral cortex as they are to the funny bone. Whitman and Ochse offer plenty to make the reader cringe and laugh aloud, but they will also make you think.
I would be hard pressed to pick a favorite, since all of the stories are gems. "Scarecrows Scare Demons, Don't They?" and "Catfish Gods" are two of Ochse's finer contributions. The former is a gripping tale of long-awaited revenge whose ending blindsides the reader from out of nowhere. The latter evokes a sense of non-Mythos Lovecraftian horror. Ochse's prose is beautifully unsettling. He is an author that shows the promise of great things to come, and I for one, cannot wait to see what he delivers next.
Whitman's best contribution is without a doubt, the four stories that make up his "Misadventures of Judd the Redneck" story arc. These tales, "Some Things Were Better Off Not Talked About", "Circus Clowns and Elephant Cracks", "Carryin' On Like It Was The End Of The World", and "Them Bats is Smart, They Use Radar", are quite simply, the funniest things I have ever read. Full of irreverent humor, these stories follow the adventures of four lovable miscreants known as Judd, Max, Kenny Joe, and the hilariously laconic Bailey. Like a twisted Southern South Park (A twisted South Park??? -feo), these characters encounter rabid circus elephants, alien spacecraft, voodoo sex change curses, and finally, a situation that is twisted to the point of being indescribable. Suffice to say, fans will be talking about the "snakebite scene" in the same way theY spoke of THE BIGHEAD'S "colostomy bag" segment. I'm not sure if Whitman is a genius or a madman, but I've become an instant fan based on the strength of this book alone.
It is too easy for a reviewer to praise every good read he comes across. Sooner or later, the flowery adjectives become stale. So let me stress once again the joyous wonder that even the most jaded of horror fans will encounter within the pages of this collection. DO NOT MISS THIS BOOK! Buy it folks. Highly recommended!
5 BookWyrms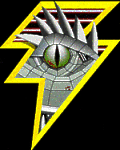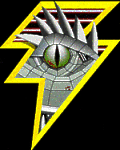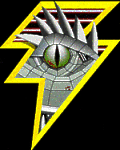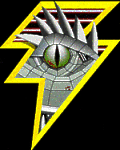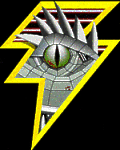 This review copyright 2000 E.C.McMullen Jr.