Review by
Mark Worthen

SHOULD YOU?


TIP JAR




KNUCKLE SUPPER

- 2010
by Drew Stepek
Alphar
Hardcover - 341 pages
ISBN: 978-0-9786024-5-1
David J. Schow called it splatterpunk. Skipp and Spector called it overt horror. Some in the media have referred to it as torture porn or even "goreno." Whatever label suits you best, this book is not for the faint of heart. It portrays the violence, the depradation and the uncaring, unfeeling nature of the streets with (I hope) an exaggerated tongue-in-cheek offhandedness and detailed brushstrokes.
Despite all that, or perhaps because of it, the characters in KNUCKLE SUPPER become so real, you will swear you know them. I feel like I've met (or perhaps been) RJ Reynolds, the perennial screwup who leads the Knucklers, a street gang of drug-addicted vampires that rule the heroin trade in Los Angeles.
Yes, the Knucklers are vampires, as are their rival gangs the Battlesnakes, the BBP's and the Batwangers. But these aren't the vamps you and I have already met and become familiar with, though, the ones Anne Rice and Stephenie Meyer gave us – although the novel does include a passing indictment of those types. RJ and his cronies need not only blood to live, but also the drugs they run. If they don't receive both, they weaken, having a very visceral dependence on the drugs to survive. They typically ingest the blood and the drug together, injecting a victim with heroin, speed or PCP (depending on the particular individual's need), and then tearing him to pieces and devouring the blood along with various delicacies such as squashed eyeballs and crushed brains.
So RJ, who purposely took his name from the tobacco company, is a monster who lives from feed to ultraviolent feed, from high to high, leaving bloody dismembered bodies, usually dead, but often just maimed, in his wake. His life changes when he grabs a pimp and his young hooker. The pimp gets dismembered and becomes an organic bong for RJ and his roommate Dez to get their fix. They save the girl for later.
But the next morning, when RJ goes back to get her, he doesn't kill her, but allows her to live for some reason he cannot fathom. He calls the twelve-year-old hooker Bait, and she eventually runs the gang's errands, moving drugs and picking up money.
Bait's presence does not sit well with anyone else. Dez appears jealous, and King Cobra, leader of the head gang, regards her as a liability waiting to happen. As the plot progresses, RJ's world starts to come apart. He begins to experience feelings foreign to him: responsibility, remorse, loyalty, justice. And he begins to act accordingly.
Unfortunately, there are those who have other plans for him.
KNUCKLE SUPPER draws its title from Garth Meringhi's DARK PLACE, in which a character uses the phrase to refer to a facial beating, as in a series of knuckle sandwiches. Indeed, not only the story, but the storytelling itself is a knuckle supper. It is brutal in the detail of its characters' existence, outlining the violence of the streets and the pathetic existence of those who live in it with harshly brilliant colors.
SUPPER is not Stepek's first book. That would be 2006's GODLESS, which accumulated quite an underground following. Stepek has worked in television in several capacities, including writer, producer and director. Projects he's worked on include BUFFY, PROFILER, THE PRETENDER, SNL, LATE NIGHT WITH CONAN O'BRIEN and THE TONIGHT SHOW WITH JAY LENO. He now works in creative directing and marketing. Stepek plans four sequels to SUPPER, and is now hard at work on the first, KNUCKLE BALL.
Gabe Soria (author of LOVE SUCKS) writes in his foreword to the book, "KNUCKLE SUPPER is a dish that ain't for the squeamish." I can't agree more. If you are bothered by a fist being driven into a man's brain in order to pop his eyeballs out from the inside, this isn't the book for you. But if you have a cast-iron stomach and a strong gag reflex, you just may have an opportunity to learn some lessons about humanity and the evil that can come from misguided people doing what they believe is right.
Stepek's writing is excellent: picturesque, page-turning, brutal. The story is told in first-person and incorporates references to pop culture and movies (I noticed Seinfeld, Dune, Fletch, among others). Stepek has the ability to take an antihero and make you care about him. On page one, you are shocked. On page six, you are repelled, but you keep reading, as though passing an accident on the freeway. By page ten, you just want to find out what happens to these guys. You identify with them, despite their virulent lifestyle and obscenely destructive habits. The seductive story and real characters draw you in, making you a part of their world, and as that world changes shape around them, you find yourself wanting them to survive.
I have a hard time rating this. I loved it, and give it four bookwyrms. But others might not be able to get past the splatter. That's okay. This is not a book for everyone.
But diehard horror thriller fans will love KNUCKLE SUPPER.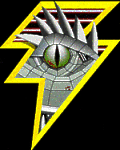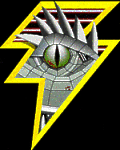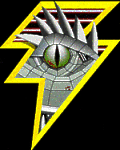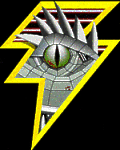 This review copyright 2010 E.C.McMullen Jr.
E.C. McMullen Jr. is a participant in the Amazon Services LLC Associates Program, an affiliate advertising program designed to provide a means for sites to earn advertising fees by advertising and linking to amazon.com.
LOVE THIS SITE?




KEEP IT GOING WHEN YOU BUY MY STUFF!
LOVE THIS SITE?


SUPPORT IT WHEN YOU BUY WORKS FROM


E.C. McMullen Jr.


PERPETUAL BULLET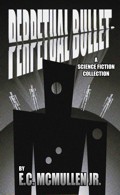 "'Some People' ... may be the standout story in the book."
- John Grant, Infinityplus

WILLOW BLUE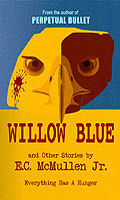 "'Willow Blue' will burrow under your skin and stay there long after you've put the book down."
- Jeffrey Reddick, Creator of
FINAL DESTINATION

IN OTHER BOOKS


E.C. McMullen Jr.'s


short story
CEDO LOOKED LIKE PEOPLE
in the anthology
FEAR THE REAPER


"This Ray Bradbury-esque is one of the most memorable and one of the more original stories I've read in a long time."
- Amazon Review

HORROR 201: The Silver Scream
PAPERBACK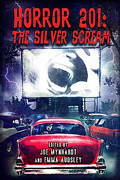 Filmmaker's Guidebook
featuring
RAY BRADBURY,
JOHN CARPENTER,
WES CRAVEN,
TOM HOLLAND,
E.C. McMULLEN Jr.,
ED NAHA,
GEORGE A. ROMERO,
and many more.
Extensively quoted in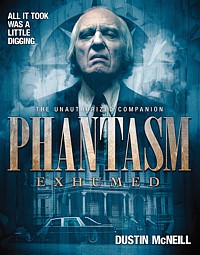 PHANTASM EXHUMED
The Unauthorized Companion

Robert S. Rhine's
SATAN'S 3-RING CIRCUS OF HELL


Forward by
GAHAN WILSON,
FEO AMANTE.
Featuring comics by
WILLIAM STOUT,
HILARY BARTA,
STEVE BISSETTE,
FRANK DIETZ,
JIM SMITH,
TONE RODRIGUEZ,
FRANK FORTE,
ERIC PIGORS,
ALEX PARDEE,
MIKE SOSNOWSKI,
OMAHA PEREZ,
DAVID HARTMAN,
D.W. FRYDENDALL,
SHANNON WHEELER,
VINCENT WALLER,
JACOB HAIR,
NENAD GUCUNJA,
STEVEN MANNION,
and more!
ALSO
IN CINEMA
E.C. McMullen Jr.
HEAD PRODUCTION DESIGNER


MINE GAMES
(Starring:
JOSEPH CROSS, ALEX MERAZ, BRIANA EVIGAN)