THE LOST
- 2001
by Jack Ketchum
Leisure Books
TPB $5.99
ISBN: 0843948760
There are often times when my friends and I will be sharing a few beers at a con and someone will suddenly ask "What book or movie scared you the most?" A lot of times the answers come back with heavy supernatural elements, like specific scenes with Freddy Krueger or some type of monster, alien or supernatural. Sometimes people will pick something spiritually unsettling, like THE EXORCIST.
For me, it's stuff like THE LOST. Stuff that seems very, very real.
See, watching the paranoia-fueled fear in Carpenter's THE THING can be very suspenseful and adrenaline-pumping. When the Alien suddenly emerges from the pipes in ALIEN, it can be very startling. But when the credits roll, you know none of that really happened and will never happen.
In THE LOST, Jack Ketchum (RED, COVER) paints a startlingly real account of murder and manipulation that is all too real, and that could easily have happened.
The book opens in 1965. Ray Pye and his friends Tim Bess and Jennifer Fitch are camping in the woods outside their hometown of Sparta, New Jersey. They spot two other women camping not far away, and at Ray's prompting they track the two women to their campground. Ray decides he doesn't like them all too well.
Then he decides to kill them. One dies on the spot but the other escapes, only to lapse into a coma.
Four years later, police detective Charlie Schilling is still pissed they couldn't pin the murders on Ray. And when the second victim finally dies, he is ready to start pursuing the case once more. He starts to lean on Ray and his friends, but the results are not what he ever expected.
Most of the book involves setting up the complex web of relationships between Ray, Charlie, and their various friends. And each character is suprisingly rich and detailed, quickly engrossing the reader in their tales. Ray is very vain and egotistical, and quick to violence when things don't go his way. He deals and does drugs and is the kind of villain a reader loves to hate. Charlie's wife and kids have left him, and he's battling with alcohol, a battle he fears he may be losing. Charlie's ex-partner retired from the force after the murders, and he's dating Sally, who's almost young enough to be his granddaughter. She in turn scorns Ray's sexual advances, turning his sights on her. Katherine's the new girl in town, her father having moved her to Jersey after committing her mother to a mental hospital. She's intrigued by Ray at first, but soon he begins to scare her after their first couple of dates. And she hates Tim and Jennifer, who remain loyal to Ray following the murders as much out of fear as friendship, and that loyalty only begins to falter as Charlie starts to put the pressure on them again.
It's been a long time since I've read a book with characters this involved and developed, and I found myself really drawn to a number of them, and really caring about what happened to them. There is not a tremendous amout of action (in terms of violent conflict) until the climax, but there is a sense of tension present throughout the book. The plotting and characterization combined with Ketchum's down-to-earth narrative and his skill in conveying various, distinct points of view (each chapter or chapter section is told from a different character's POV) makes for a hell of a page-turner. There's no mystery as we know exactly who did it, but it's still a lot of fun watching Charlie chase his suspect and watching Ray do his thing.
I give it five BookWyrms.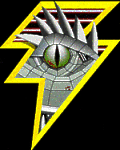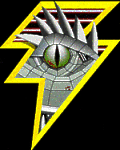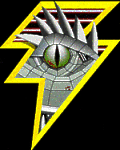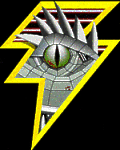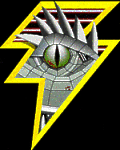 This review copyright 2001 E.C.McMullen Jr.