Review by
Mike Casto

SHOULD YOU?


TIP JAR




DEATH SENTENCES: TALES OF PUNISHMENT AND REVENGE

- 2005
by Matthew Warner
Undaunted Press
DEATH SENTENCES: TALES OF PUNISHMENT AND REVENGE by Matthew Warner is a collection of five short stories. It contains three of his most popular stories, "Middle Passage," "Angel's Wings," and "The Cave" along with two previously unpublished stories, "A Second Chance" and "The Forgiving Type."
The first story, "Middle Passage," gives the reader a glimpse into the horrid underbelly of the slave trade in the late 1700s. Set aboard a French slave vessel making the second leg of their triangular voyage, the infamous "Middle Passage," from Africa to the West Indies and Americas. The story details some of the conditions, indignities and abuses the slaves suffered on the trip. This story is chilling from many perspectives - not the least of which is the fact that it's based so solidly in historical fact.
"Angel's Wings" tells the story of Alice and her mother and their shared psychic abilities. These abilities are, according to Alice's mother, powers she accidentally stole from an angel when she was a child. She believes that she and, now her daughter, have been cursed by Jesus for her inadvertent theft. This plot line could easily have led to a ham-handed disaster but Warner handles it deftly and ties many subtle nuances into the thread so the reader can really identify with the characters, especially young Alice. It also carries some warnings about misplaced trust and the strength of belief.
"The Cave" is an interesting story, still dark but much lighter than the previous two. A father and son, on bad terms because of divorce, venture into an old abandoned apartment building that's about to be rebuilt for a little urban exploration; they find much more than they bargained for.
"A Second Chance" is another story about a father and son having troubles after a divorce. Compared to the other stories in this collection this one is almost cheery but it still takes the reader down some dimly lit paths and shows them some insightful things along the way.
"The Forgiving Type" is, by a narrow margin, my favorite story in the collection. It's got a lot of darkness to it but, in the end, it's a story about redemption and, as the title implies, forgiveness. This story touched me on a very deep level because of some recent situations in my own life but I think it will touch most readers in a similar way because I think most of us have something in our past that causes this tale to resonate with us.
Overall, this is, in my estimation, an excellent collection of well-told stories that use the darkness of humanity and nature (or, in some, the supernatural) to help us see how much light there really is in the world. I know, it sounds sappy, but that's what these stories did for me. Especially the last two in the collection. They were an illustration of my belief that every cloud, no matter how dark, has a silver lining.
I almost never give perfect scores in anything because there's always room for improvement. And while I'm sure there are things in this collection that could be improved, I just can't find any reason not to give

DEATH SENTENCES: TALES OF PUNISHMENT AND REVENGE

5 BookWyrms. Now, if you'll excuse me, I've got to go find some more of Matthew Warner's works.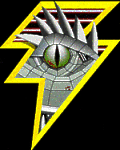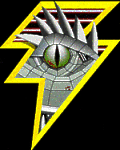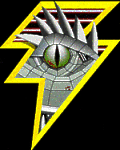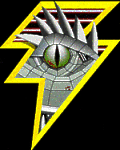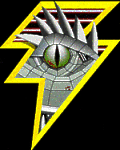 This review copyright 2005 E.C.McMullen Jr.
E.C. McMullen Jr. is a participant in the Amazon Services LLC Associates Program, an affiliate advertising program designed to provide a means for sites to earn advertising fees by advertising and linking to amazon.com.
LOVE THIS SITE?




KEEP IT GOING WHEN YOU BUY MY STUFF!