Review by
E.C.McMullen Jr.

RUSTY NAIL: A Jacqueline "Jack" Daniels Mystery


by J. A. Konrath

Them dang ol' Korks. Just when you think you've pushed them under, they pop right back up again.
Author J.A. Konrath makes his novel, RUSTY NAIL as a sequel to his first in the Jacqueline "Jack" Daniels series, WHISKEY SOUR. The current villain du jour among Horror, Thriller, Mystery, and Suspense writers is the Twisted Christian, as we've seen repeatedly in everything from Tom Piccirilli's DEAD LETTERS to Michael Laimo's DEAD SOULS. But since religious freaks exist (the on the hour, every hour, world-wide atrocities of insanely murderous Islamics is kind of hard to ignore), they remain fair game.
The thing about Konrath's Jack Daniel's novels is that Konrath understands his audience so well. Like fans of blues music who keep wanting to hear a thousand variations of Robert Johnson or Sonny Boy Williamson blues, Mystery fans want to read the same notes in every single detective mystery.
For the character: The detective must be a social misfit who can't seem to get his or her life together. They must be divorced and know that the break-up was really their fault even if their ex-spouse seems to be a spineless nitwit. The detective must also be pining for an other love - the "One Who Got Away." They must be a rogue who is always in trouble with their superiors. They must be trying to live down some amount of positive media attention for their past great work which keeps them on the force when the higher-ups want to fire them.
They must have a gruff boss who gives them hell but grudgingly admires them for the truly good cop they are.
They must have an immensely fat John Goodman type sidekick (John Goodman has made his living as the fat cop/dick sidekick in movies like C.H.U.D., Burglar, The Big Easy, SEA OF LOVE, FALLEN, One Night At McCools etc.).
They must have a nerdy/geeky/oddball pal who works in forensics or an even deeper part of the police force where said oddball has access to files that, inexplicably, police detectives cannot access on their own.
Finally, they must have a criminal as a friend.
The plot is even more narrow. It must involve one of two types of criminals and ONLY two types of criminals.
1. A high placed big-wig (Evil corporate or evil politician but NEVER an evil organized crime criminal type) who has connections to the rogue detective's higher-ups. This is why the high mucky-mucks dislike said rogue. Rogue puts the cuffs on their corrupt buddies.
2. Someone who is so far off the map in regards to crime that they take on mythic proportions.
RUSTY NAIL, like WHISKEY SOUR, is about #2.
Fortunately, you don't need to have read the previous book to enjoy this one.
"But Feo," you say. "Doesn't that mean that RUSTY NAIL is an unoriginal unimaginative piece of crap?"
Unoriginal? Yes. Unimaginative? No. Crap? Hell no.
The best way to explain this without giving away spoilers is to use a restaurant metaphor. Let's suppose I go to a new Italian restaurant and I order Lasagna. Now I know lasagna, I love lasagna, and if the new restaurant makes good lasagna, I'm satisfied. If they make the best damn lasagna I've ever ate, then I'm coming back for more. But if they try to get all clever and cute and present a lasagna with some kind of mango chutney in place of tomato sauce, I'm going to try it, but in all likelihood I'm going to spit that shit right back into the plate and leave without paying (yes, I do these kinds of things) . When I go to a restaurant for lasagna, damn it I want to eat some freaking lasagna! I don't want a pizza without tomato sauce! I don't want shrimp in my linguini with the tail shells still on and I freaking DON'T want a hamburger with Mayonnaise! NO MAYONAISE! NO WIRE HANGERS!
What I'm saying here is, that while Konrath's novels are serving me literary lasagna, he's dishing up some pretty damn good Lit. Las.!
As a writer, Konrath comes from Horror Thriller stock (such is my great belief! Respect My Culture!), so you can believe his 280+ pages of lasagna are stuffed with the garlic of gory, bloody, disgusting crime. There is the "Too hot! Too hot!"* gruesomeness of his villains and their shenanigans. His main character, Jack, will get more than the raw meat of a punch in the face or an "Ow!" bullet to the shoulder (yer lucky! That bullet just missed some vital organs and arteries - like every bullet you've ever taken!). What's more, her friends and partners will come out seriously scathed and have to endure losing copious amounts of sauce and even deal with the bites of missing parts and scars for future stories. And there will also be the extra cheese of a highly unlikely rescue and oddly sappy/happy ending.
*Konrath, true to the form, never wallows in the grue so there is no unpleasant aftertaste.
There will also be the apparent end of the meal that is actually penultimate as it makes way for the strong espresso aperitif!
What I'm saying here is, yes, J. A. Konrath's RUSTY NAIL (and though that is the drink recipe he is giving out with this one, rusty nails DO figure into this story, and not in a neat way. Ick!) is as original as a plate of lasagna. But it is such GOOD lasagna!
So for a dish this tasty, I give it Four Bookwyrms.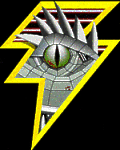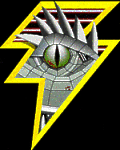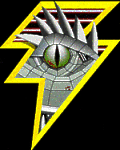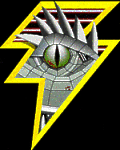 This review copyright 2007 E.C.McMullen Jr.