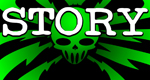 Support This Site

When You Buy My Books
E.C. McMullen Jr.
PERPETUAL
BULLET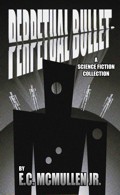 "'Some People' ... may be the standout story in the book."
-

John Grant

, Infinityplus

E.C. McMullen Jr.
WILLOW BLUE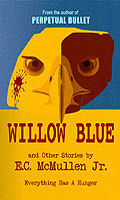 "'Willow Blue' will burrow under your skin and stay there long after you've put the book down."
- Jeffrey Reddick, Creator of
FINAL DESTINATION

IN OTHER BOOKS
E.C. McMullen Jr.'s
short story
CEDO LOOKED LIKE PEOPLE
in the anthology
FEAR THE REAPER

"This Ray Bradbury-esque is one of the most memorable and one of the more original stories I've read in a long time."
- Steve Isaak,
Goodreads

HORROR 201:
The Silver Scream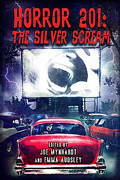 Filmmaker's Guidebook
featuring
RAY BRADBURY,
JOHN CARPENTER,
WES CRAVEN,
TOM HOLLAND,
E.C. McMULLEN Jr.,
GEORGE A. ROMERO,
and many more.



Extensively quoted in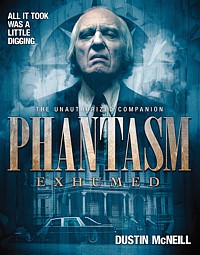 PHANTASM
EXHUMED
The Unauthorized Companion

Also
IN CINEMA
E.C. McMullen Jr.
Head Production Designer

MINE GAMES


(Starring:
JOSEPH CROSS, BRIANA EVIGAN,
ALEX MERAZ)
Review by
Brian Knight

IN THE DARK

- 1994
by Richard Laymon
47North: Reissue edition - March 31, 2014
PB: 488 pages
ISBN-10: 1477837078
ISBN-13: 978-1477837078
First, a brief comment, then the review:
I felt cheated from the first. That's right, you heard me . . . cheated! I've read countless tales from others about Richard Laymon, or Dick if you knew him. Without exception, they have been a tribute to the man's good humor and kindness. I never got the chance to meet him so I don't call him Dick. I simply showed up to the party too late, so perhaps I cheated myself there. I had seen his books before, but never bought one. I didn't know his writing, and didn't feel like taking the chance on it. Don't fall into this trap. Experiment. Read authors you've never read before, and if you like them don't be afraid to let them know. You never know how long they will be with us, so give them that pat on the back (if you like their work) while they are still here.
I'm a Laymon fan now, first THE TRAVELING VAMPIRE SHOW, which I loved, and now IN THE DARK.
Now to the review:
It would be fair to say I started IN THE DARK with an idea of where it was going, I watched part of the movie (an indie movie I think) at WHC 2001, and I feared that knowing some of the story ahead of time might spoil it for me. It didn't. Once again, a great writer has proven that no movie could ever match the experience of a well-written novel. I know that the term "Great Writer" is supposed to be a sacred thing, reserved for the likes of Poe, Lovecraft, Shakespeare, Hemmingway, and King (if you choose not to put too much credence in what the serious critics say - which I don't), but it's a label I think sits well with Laymon.
IN THE DARK reads smoothly, flowing along from one passage to the next, never clunky or awkward, and is easy to follow even as it wreaks havoc on your nerves. Best of all, it is relentlessly entertaining. What more could you ask for? The premise of IN THE DARK, although I have seen it used before, if never quite so well, makes you look hard at yourself and ask some uncomfortable questions. As I read I kept asking myself, "what would I do if someone left me an envelope stuffed with cash, called themselves my master, and told me to do things I normally wouldn't do?"
I suppose it depends on how much money was involved.
The story begins in a rather mundane setting, a public library, when our heroine, Librarian Jane Kerry, finds just such an envelope sitting on the seat of her chair at the circulation booth, her name written across it in big block letters. The first request, a rather harmless riddle, comes with a fifty-dollar bill and the promise of more if she plays the game. It is signed MOG (Master Of Games). With the help of her new friend, Brace Paxton, she solves the riddle, finds another envelope full of money, and starts a game that will probably destroy her.
As tense as wondering what new horror each new task will bring is, the best part for me was watching the rather "Plain Jane" Librarian change as the vigor of her late night adventures strengthen her physically, but drain her mentally. Okay, I lied. My favorite part is the paranoid suspense, suspecting everybody she meets of being her deadly benefactor, the illusive MOG. Even Brace, who she has fallen in love with against her will and better judgment, is suspect.
Who, or what, is MOG?
Wouldn't you like to know? Go out and buy a copy. Read it yourself. To quote MOG himself, "You'll be glad you did."
I'm giving In The Dark 5 BookWyrms, but only because I can't give it 6. (Hey! What the hell does THAT mean? 5 is the BEST! All time Classic! 6? How can you be more than absolute? -Feo)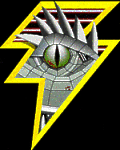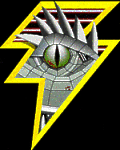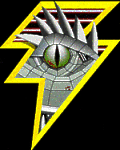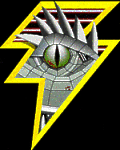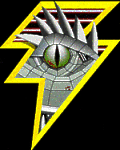 This review copyright 2001 E.C.McMullen Jr.