Review by
Diane Matson

TWILIGHT

- 2005
by Stephenie Meyer
Barclay Books, LLC
ISBN 1-931402-30-2
What do you do when the one you love, the person you can't stop thinking about, fights the urge to consume the most delectable blood he's ever smelled? Every second, heart fights thirst. Isabella considers him a god, while Edward understands he's a monster.
Rather than running away, Isabella wants to get to know Edward, and his kind, better. The odds are horrific - Isabella's gifted in attracting disaster. She's sharp, mature, strong willed, and, as the world's biggest klutz, tends to stumble, fall, break bones... bleed.
Because the story is told in first-person, from Isabella's point of view, we know only as much as she does. Around Edward, her heart pounds harder. When he looks at her, she completely loses her train of thought. She spends every moment trying to figure him out and learn more about all he must hide from the human world.
And she always understands the odds - that the one she's unaccountably attracted to, will be ripped out of her life at any minute. Why should he care about her? She's hardly the epitome of the female gender.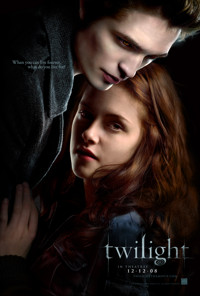 SOON TO BE A MAJOR MOTION PICTURE
She's also an Evil Magnet. As her curiosity draws her into the world of vampires, entwining her and Edward together, she attracts the attention of the monsters she's so fascinated by. They look much like us, but with all their physical and mental abilities off-the-charts, if they want Isabella to die, what can Edward do?
Of course, being a vampire novel, there's blood, and where the red stuff spills, there's bound to be pain. While there's plenty of physical danger, pain, and suffering, a lot of the anguish is internal, and much harder to fix. Their relationship creates torment - for each other, those they care about, and... their enemies.
Stephenie Meyers first published novel became a best seller. Not bad. Now it's a movie. (Read the book first.)
Reading Twilight was like a taking a glorious (and thoroughly addictive) drug. I found myself rooting for their love and was desperate for them to triumph over the forces that worked to separate them. I raced through the pages to learn the vampire secrets and the surprising way Isabella gets out of each impossible situation.
I read this is a "popular teenage book." Like with the "Harry Potter" books, I couldn't tell it wasn't written for adults. Sure, the story is told from a 17 year old's POV, but Isabella is smart, funny, and more mature than either of her parents.

The adults I've talked to agree.
I've read thousands of good books. I only have time to read page-turners. My list is too long. When I finished whipping through TWILIGHT (aside from pausing to reread the most fantastic and wonderful scenes), FOR THE FIRST TIME IN MY LIFE, I WANTED TO IMMEDIATELY REREAD THE BOOK! (Confession: I did reread my favorite bits.)

Five Bookwyrms.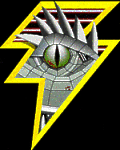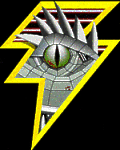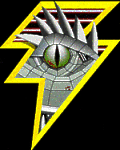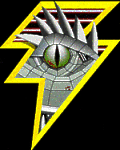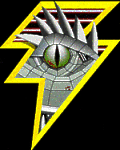 This review copyright 2008 E.C.McMullen Jr.
E.C. McMullen Jr. is a participant in the Amazon Services LLC Associates Program, an affiliate advertising program designed to provide a means for sites to earn advertising fees by advertising and linking to amazon.com.
FROM
E.C. McMullen Jr.
WILLOW BLUE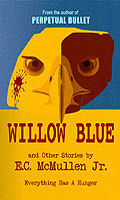 "'Willow Blue' will burrow under your skin and stay there long after you've put the book down."
- Jeffrey Reddick, Creator of FINAL DESTINATION

PERPETUAL BULLET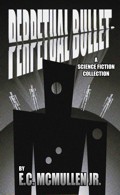 "'Some People' ... may be the standout story in the book."
- John Grant, Infinityplus

ALSO
E.C. McMullen Jr.'s
short story
CEDO LOOKED LIKE PEOPLE
in the anthology
FEAR THE REAPER


"This Ray Bradbury-esque is one of the most memorable and one of the more original stories I've read in a long time."
- Amazon Review
HORROR 201: The Silver Scream
PAPERBACK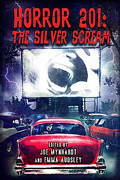 A tome of interviews and essays by
RAY BRADBURY,
JOHN CARPENTER,
WES CRAVEN,
TOM HOLLAND,
E.C. McMULLEN Jr., GEORGE A. ROMERO, and many more.

Robert S. Rhine's
SATAN'S 3-RING CIRCUS OF HELL


Forward by
GAHAN WILSON,
FEO AMANTE.
Featuring comics by
WILLIAM STOUT,
HILARY BARTA,
STEVE BISSETTE,
SPAIN RODRIGUEZ,
FRANK DIETZ,
JIM SMITH,
TONE RODRIGUEZ,
FRANK FORTE,
ERIC PIGORS,
ALEX PARDEE,
MIKE SOSNOWSKI,
OMAHA PEREZ,
DAVID HARTMAN,
D.W. FRYDENDALL,
SHANNON WHEELER,
VINCENT WALLER,
JACOB HAIR,
NENAD GUCUNJA,
STEVEN MANNION,
NORMAN CABRERA,
and more!